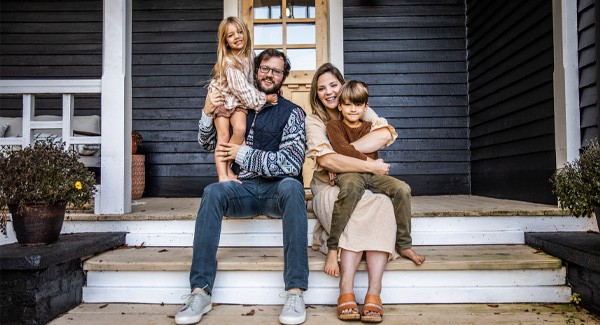 Last Updated on November 8, 2022
Allen Tate Realtors® in the Charlotte region recently raised more than $65,000 to benefit public education, as part of the company's 22th Annual FUNday event.
Every year, Allen Tate agents, employees and guests gather to raise money for local public education organizations. This year, for the first time, Allen Tate held two separate events in the Charlotte region, for a total of five regional FUNday events across the company's footprint in North and South Carolina. More than $2.21 million has been raised in the past 21 years.
The South Charlotte event "An Evening Well Spent" was held September 24 at Providence Country Club, with more than 300 attendees.
The evening's festivities included silent and live auctions, a sponsor fair, DJ and dance contest.
"It was a special FUN Night as agents and employees from Allen Tate's South Charlotte region came together to support our local children with funds raised for public education. We are so proud to be able to make this impact, and we appreciate all of the support from the Allen Tate family to make this evening a success," said Cindy Fowler, FUNday South Charlotte chairperson.
The North Charlotte event "Country Club Par-Tee" was held November 4 at Northstone Country Club in Huntersville, with 200 attendees.
The sports-themed event included golf, tennis, putting contest, cornhole tournament, silent and live auctions and a wine/liquor pull.
"This is a favorite event for our agents and sponsor companies. The weather cooperated perfectly for tennis and golf. The money we raised will go to teachers and classrooms where it is most needed," said Tracey Stehle, FUNday North Charlotte chairperson.
Local education organizations that will benefit from Allen Tate FUNday dollars include Communities in Schools, Teach for America, Mecklenburg Citizens for Public Education and many others in Cabarrus, Cleveland, Gaston, Iredell, Mecklenburg and Union counties in North Carolina and Chester, Lancaster and York counties in South Carolina.
FUNday is made possible through the support of national, regional and local sponsors.
Company-wide sponsors included 2-10 Homebuyers Warranty, Adwerx, Canon Solutions, Moxiworks, Progressive Insurance, Quantum Digital, Ribbon, Telware and Realtor.com.
Gold sponsors included Essex Homes, Smith Douglas Homes, T.R. Lawing Realty and United Printing.
Silver sponsors included Adams Homes, Brookline Homes, Charlotte Business Journal, Elite Staging and Design, Evans Coghill Homes, Home Inspection Carolina, Linnane Homes, Millbridge/Landeavor, Peachtree Residential and Samantha Terres.
Bronze sponsors included Adams Outdoor Advertising, America's Choice Inspections, Beasley Media Group, Blended Ideas Group, Doyle and Wallace, Michael Johnson PC, ThriveHive and Trimnal & Myers LLC.
Visited 21 times, 1 visit(s) today