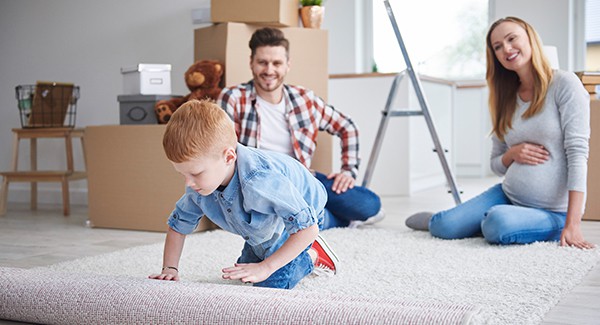 Last Updated on November 8, 2022
Allen Tate Realtors® in the Triad recently raised more than $33,000 to benefit public education, as part of the company's 22th Annual FUNday event.
Every year, Allen Tate agents, employees and guests gather to raise money for local public education organizations. This year, five regional FUNday events took place through the company's footprint in North and South Carolina. More than $2.21 million has been raised in the past 21 years.
The Triad Region event "Let the Good Times Roll" was held September 26 at The Colonnade at Revolution Mills, with 300 attendees.
The New Orleans-themed festivities included silent and live auctions, a reverse raffle, wine and liquor pull, reception and live music with the Wally West Trio.
"We had a great turnout for our 2019 FUNday event, including 37 sponsors. The venue was amazing and the evening was festive and fun. Most of all, we raised money to help our public schools and improve our communities," said Nancy Radtke, FUNday Triad event chairperson.
Local education organizations that will benefit from Allen Tate FUNday dollars include Alamance County Classroom Closet, Asheboro City Schools, Davidson County Education Foundation, The Enrichment Fund for Guilford County Schools, Guilford Education Alliance, Randolph County Schools, Rockingham County Schools, Teach for America, and Winston-Salem/Forsyth County Schools Career Center.
FUNday is made possible through the support of national, regional and local sponsors.
Company-wide sponsors included 2-10 Homebuyers Warranty, Adwerx, Canon Solutions, Moxiworks, Progressive Insurance, Quantum Digital, Ribbon, Telware and Realtor.com.
Platinum sponsors included Capital City Law, DR Horton, Eastwood Homes, Home Spectors and True Homes.
Gold sponsors included Absolute Home Inspection Services, Aqua Vision, Beaver Outdoor Solutions, Blue Moon Estate Sales, Budget Blinds, Carson Group, CDI Builders, Cutting Edge Gifts, GH Home Inspections, Got You Floored, Home Team Inspection Service, House Master of the Triad, Luna Metal, Marathon Movers, Mi-Box, Parkwood Property Inspections, Pillar to Post, Reminder Media, Rent a Home, Roofing Pro, ShowHomes of the Triad, Stegall & Clifford and The Closing Guys.
Silver sponsors included Bobbie Maynard Team, Burlington Carpet One, City Transfer, Fox Den Home Inspectors, Gavin & Cox Attorneys, Gettig Photography, Heather Kiger Attorney, Ivey & Eggleston, Lily B. Ritch – Modern Woodmen of America, Pilot Environmental, Sawyer Extermination and Wyatt Early Harris Wheeler.
In-kind sponsor was Triad Real Producers magazine.
Allen Tate is the Carolinas' largest real estate company with eight offices in the Triad region – Asheboro, Burlington, Greensboro, High Point, Oak Ridge, Winston-Salem Cherry Street, Winston-Salem Hanes Mall Boulevard and Winston-Salem Vest Mill Road – and a total of 47 offices in North and South Carolina.
Visited 59 times, 1 visit(s) today