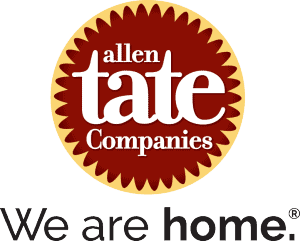 Last Updated on October 20, 2022
Carolinas' real estate leader adds downtown location serving the Triad
Allen Tate Companies, the Carolinas' leading real estate company, announces the opening of its Kernersville, N.C. office at 135 Church Lane.
The new office is located in downtown Kernersville, one block from E. Mountain Street. The growing office features a flexible space design and will be home to numerous Allen Tate agents, including Brooke Cashion and Associates, one of the Triad's top real estate teams.
"The Kernersville office has a great feel of community and is centrally located in the Triad, with Winston-Salem, Greensboro and High Point all less than 15 minutes away. We look forward to welcoming additional agents and serving past, present and future clients from this new space," said Tony Jarrett, regional vice president, Allen Tate Realtors®.
Allen Tate has served the Triad region since 2002, with nine office locations in Asheboro, Burlington, Greensboro, High Point, Kernersville, Oak Ridge, Summerfield and Winston-Salem.
"The branch is one of Allen Tate's virtual and paperless locations, offering a flexible and convenient work environment for agents who prefer to work on-the-go," said Lori Yager, branch leader, Allen Tate Kernersville and Oak Ridge. "We're very excited about our new location in this growing community."
To reach an agent in the Allen Tate Kernersville office or learn more about career opportunities as an Allen Tate Realtor, call 336-644-1238.
Visited 216 times, 1 visit(s) today