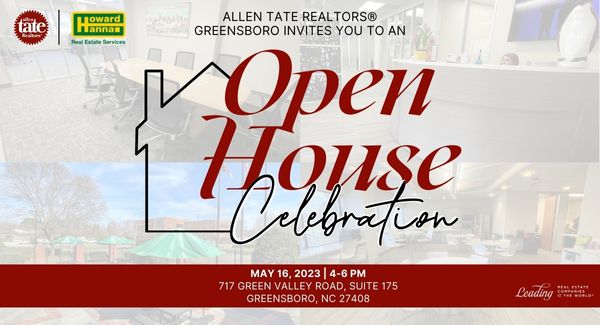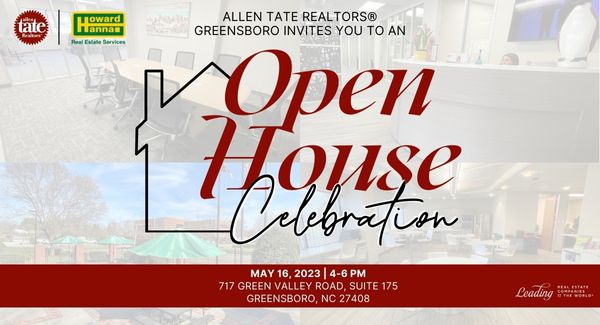 Last Updated on April 26, 2023
Allen Tate Realtors® will host an open house celebration at the company's newly renovated Greensboro office on Tuesday, May 16, 2022, from 4-6 p.m.
The office is located at 717 Green Valley Road, Suite 175, in Greensboro, North Carolina.
The drop-in event is open to the public and reservations are not required. Attendees are invited to tour the office, meet Allen Tate Realtors and leaders, and register for door prizes. A ribbon cutting by the Greensboro Chamber of Commerce will be held at 4:30 p.m.
Guests are asked to bring a monetary donation to benefit Habitat for Humanity.
The Greensboro location is one of Allen Tate's original offices in the Triad region, established in 2002. In February, more than 100 agents and employees moved from the third floor to renovated space on the first floor.
"We love our bright, new collaborative space, and we're excited to show it off to our valued clients, colleagues and friends," said Lolita Malave, sales manager, Allen Tate Realtors Greensboro.
"As we continue to see growth in the greater Greensboro area, this office is a perfect home to support both agents and clients," said Gary Scott, president, Allen Tate Realtors.
Courtesy parking for the event is available in the adjacent parking lot. For more information or directions, call 336-273-7771.
Visited 154 times, 1 visit(s) today