Last Updated on April 18, 2017
There's a phrase that inspires a burst of excitement in every school kid: We're going on a field trip.
But here's the irony. Most of those students don't realize that a field trip is not a "free" day with no class or tests, but rather, a very clever way for teachers to disguise even bigger life lessons.
Each school year, more than 20,000 North Carolina students make that journey to the Poe Center for Health Education in Raleigh, N.C. The non-profit, which celebrated its 25th anniversary last year, is part museum, part classroom, part theater and part playground, all rolled into a neat bundle of experiential healthy learning that fascinates children of all ages.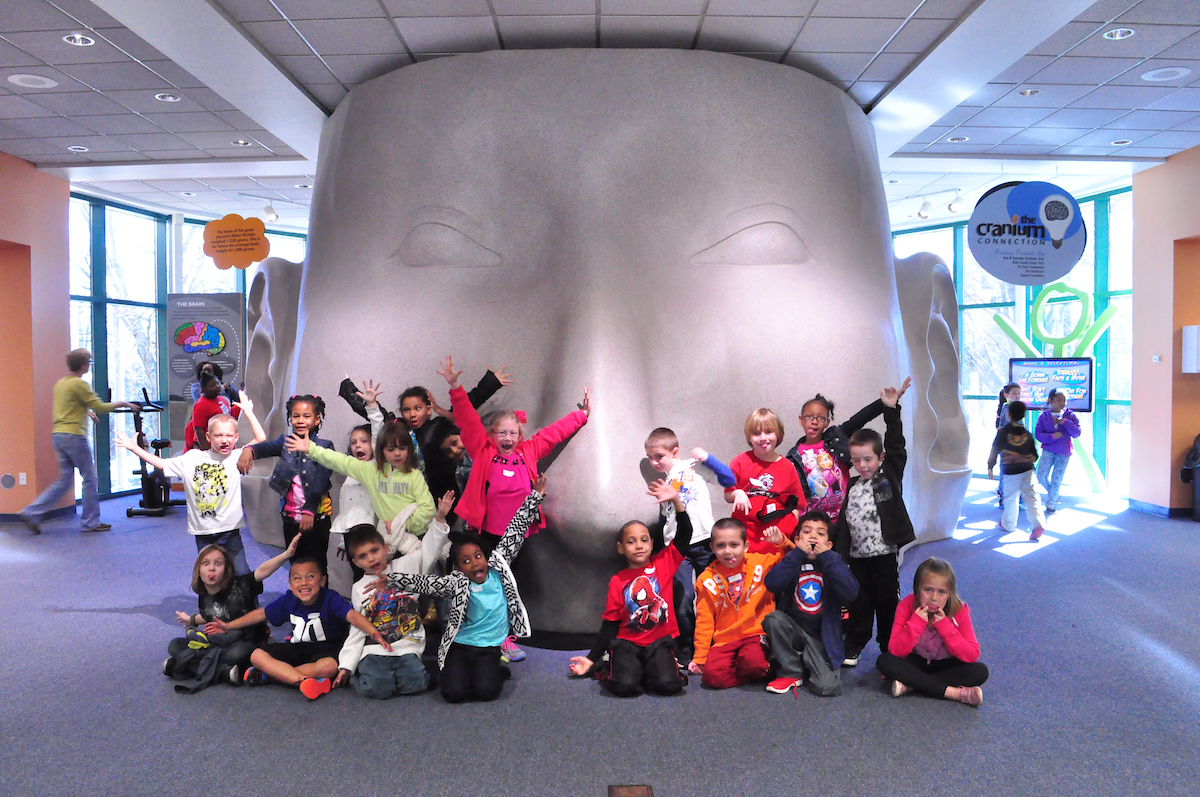 Their 2-3 hour field trip to Poe starts with a visit to the popular "Cranium Connection," where kids walk inside a giant head to learn about the brain. They participate in one or two programs in the five education theaters – perhaps dental health, what makes up a healthy dinner, or the importance of daily exercise. Then it's a trip to PlayWELL Park, a body systems-themed playground where kids can burn off some energy while climbing on a skeleton or sliding through the arteries of the heart.
"As a teacher, I love the Poe Center. The programs provided are educational and often cover important topics that might not be discussed at home or at school," said Lauren Dickson, a 5th grade teacher at Lacy Elementary School in Raleigh.
"Our 5th graders study the human body systems, so it is nice for them to have accurate information when studying the unit. The staff is knowledgeable and answers tough questions with ease," said Dickson, who is also part of Poe's Young Professionals group, which hosts networking events and helps raise funds and awareness.
For students who can't come to Poe, the Center comes to them. An additional 20,000 students throughout North Carolina benefit from programs brought to their classrooms by Poe Center staff. Poe programming has been held in 91 of the state's 100 counties.
At Poe, learning isn't limited to elementary schoolers. Programs such as Lead Empower Achieve with Poe (LEAP) offers varied, age-specific curriculums that focus on positive behaviors and activities, from developing self-esteem to coping with peer pressure. 
"LEAP has been a tremendous blessing for my freshman literacy/English students," said Jennifer Lowry, a teacher and literacy coach at Athens Drive High School.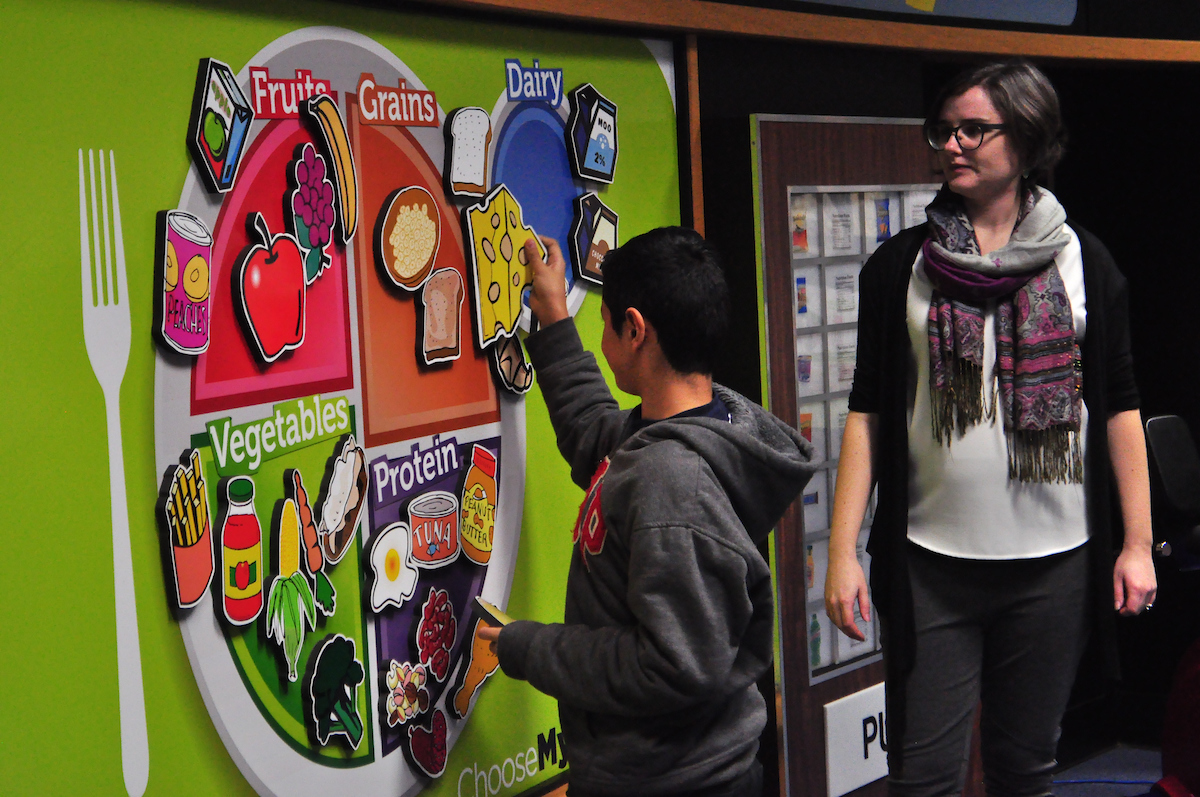 "In addition to learning coping and stress management skills, the students involved with the program formed bonds and were eager to support each other. Each week, they looked forward to the 'Poe Lady' who they truly connected with from Day One of the program."
The "Poe Lady" is Rebecca Wheeler, one of Poe's professional health educators, who Lowry describes as "an excellent leader, role model, and life coach" for the group of at-risk students that she led through the program.
"Students who participated in this program demonstrate a greater awareness of conflict resolution, kindness, and respect, which truly makes a tremendous difference in the classroom setting. Three of my students made A/B honor roll for the first time in their academic careers," said Lowry.
The Poe Center also offers an 8-hour Youth Mental Health First Aid certification, dedicated to teaching professionals how to recognize and respond to the signs of mental distress and suicide in youth. Twenty teachers from Athens Drive High School completed the program in January.
"This opportunity provided relevant, valuable instruction and practical skills necessary to address the needs of students in a mental health crisis. Our faculty members were able to use their skills immediately," said Tonya Hinton, who coordinates the school's medical science and global health magnet program.
While the bulk of Poe's audience is K-12 students, the Center also serves eligible low-income families and adults in the community. Programming is funded through grants and corporate and community partnerships with more than 40 organizations like Allen Tate Company, who sponsors the General Health Theater through proceeds raised from the company's annual FUNday event to support public education. Allen Tate Realtors® and staff also volunteer at the Poe Center and have helped with painting and landscaping projects.
Through a partnership with Wake County Schools, the Poe Center provides free lunch each Wednesday during the summer to anyone under 18. The Summer Feeding Program provided more than 600 free lunches during 2016. Other grants help fund camps and specialty programs on nutrition and substance abuse.
"The Poe staff is dedicated to providing health education services to empower ALL children, youth and their families to make choices that increase positive health behaviors and lead to healthier lifestyles," said Executive Director Ann Rollins, who joined the Poe Center in 2000 as a board member after championing children's health initiatives at WakeMed. She has served as executive director since 2010.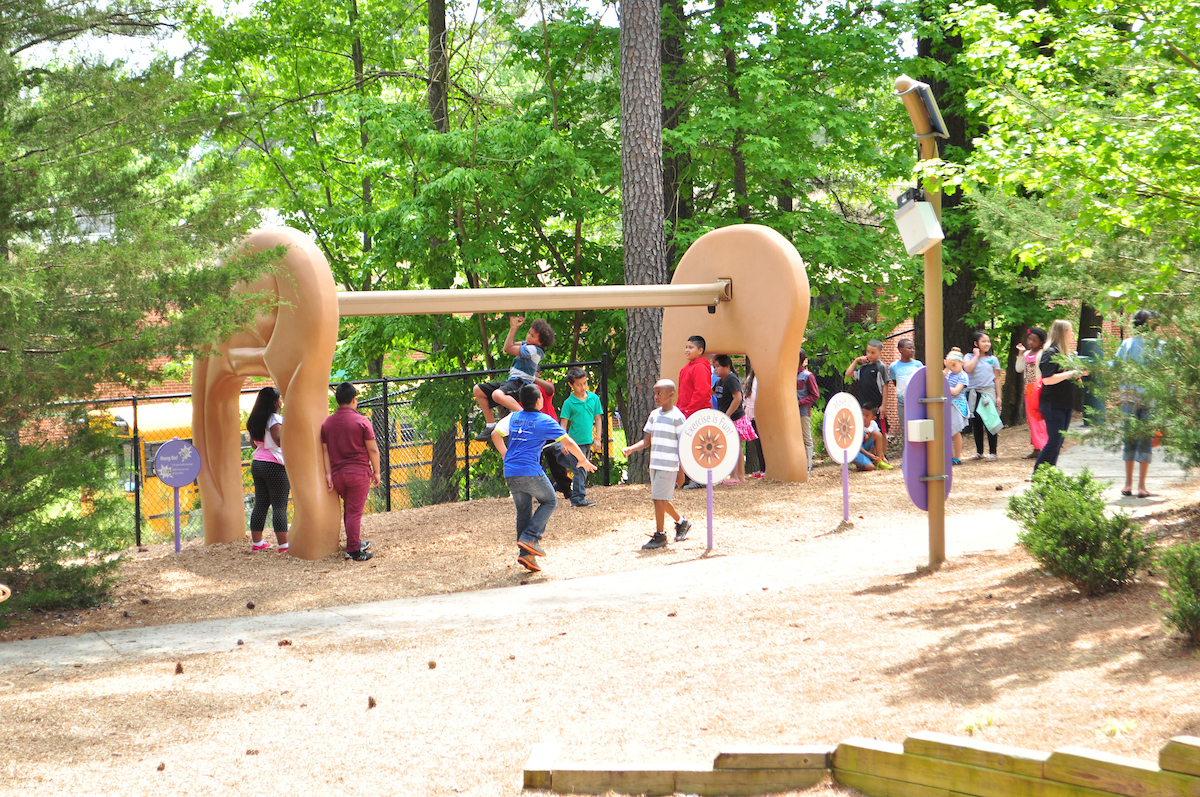 One of Poe's ongoing priorities is helping people understand what it does: 100 percent health education and promotion. That's a challenge because it's not open to the general public. Rollins says that awareness and support of her organization largely depends upon the good word of staff, community partners and donors.
"We appreciate how the Allen Tate FUNday events have brought us additional Poe friends," said Rollins. "By including Poe staff in FUNday, we get to interact with Allen Tate agents, who see the importance of the services we provide for their children and their clients' children," said Rollins.
Rollins says she's energized each day by the passion of her staff and generosity of the community. But she's truly delighted when she sees Poe's mission in action.
"My favorite days are when kids come in for a program and they run to touch and interact with the "brain" and our other cool exhibits," said Rollins.
Sounds like the kids aren't the only ones who love a great field trip.
To learn more about the Poe Center, volunteer or donate, visit www.poehealth.org or call 919-231-4006.
Visited 136 times, 1 visit(s) today