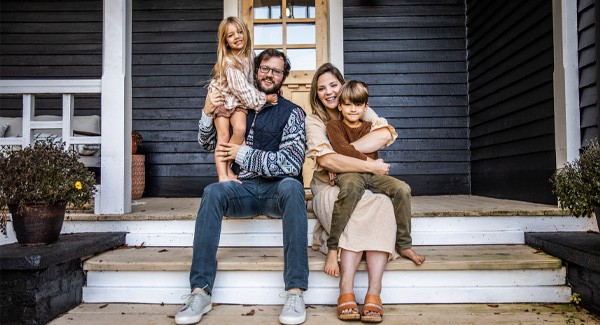 Last Updated on September 8, 2022
Thinking about giving a friend, neighbor, or even yourself a housewarming party? I love these gatherings because most people have no preconceived notions or expectations of what it should be—except awesome. Take a look at these five tips to get the ball rolling.
1) Celebrate the dream home with a dream theme. The possibilities are endless, so think about what the homeowners need, want or can handle. Will they be landscaping or did they just complete a landscape renovation? Could be a garden party. A "stock the bar party" is a great way to toast the new home. Or how about a "laundry day party" for first-time homeowners or newlyweds? The theme then sets the tone for food, decorations and gifts.
2) Tell them who can come and how to get there. Decide if it's a come-one-come-all party, or a gathering just for grownups, and include that information on the invitation. Give directions or the address for their GPS as well, and any other pertinent, need-to-know information.
3) Make a foodie call. Fancy finger foods will encourage mixing and mingling, if that's your objective. Or, a sit-down dinner may be the right call for a more intimate, close friends housewarming. Pot-luck, dessert buffet, wine and cheese, group cooking (break in that trendy new kitchen), or potato or taco bar are other fun food options. Just be sure to let the guests know ahead of time.
4) Get detailed. Make sure the powder room is in order, the house smells good and a cool playlist is creating a just-right atmosphere. Place food and drink strategically to show off the house's great flow. Set out flowers and fluff up throw pillows. Make every room neat and welcoming.
5) Satisfy their curiosity. Will there be guided house tours or more of an "explore on your own" option? Because the guests want to see the house. Let's be honest. That's the number one reason they came. Make it a game with a new home scavenger hunt, have the guests secretly leave little gifts throughout the house, or ask them to leave their impressions in a guest book after the tour.
Bonus: If the idea of a party just isn't doing it for you, host a barn raising—2017 style. Are you or your new homeowner friends still trying to get a fence up for Fido? Do guests need to come in, grab a paintbrush and get to work? Some home projects are a more-the-merrier situation. Why not run with that, have fun and get some things done?
Visited 66 times, 1 visit(s) today