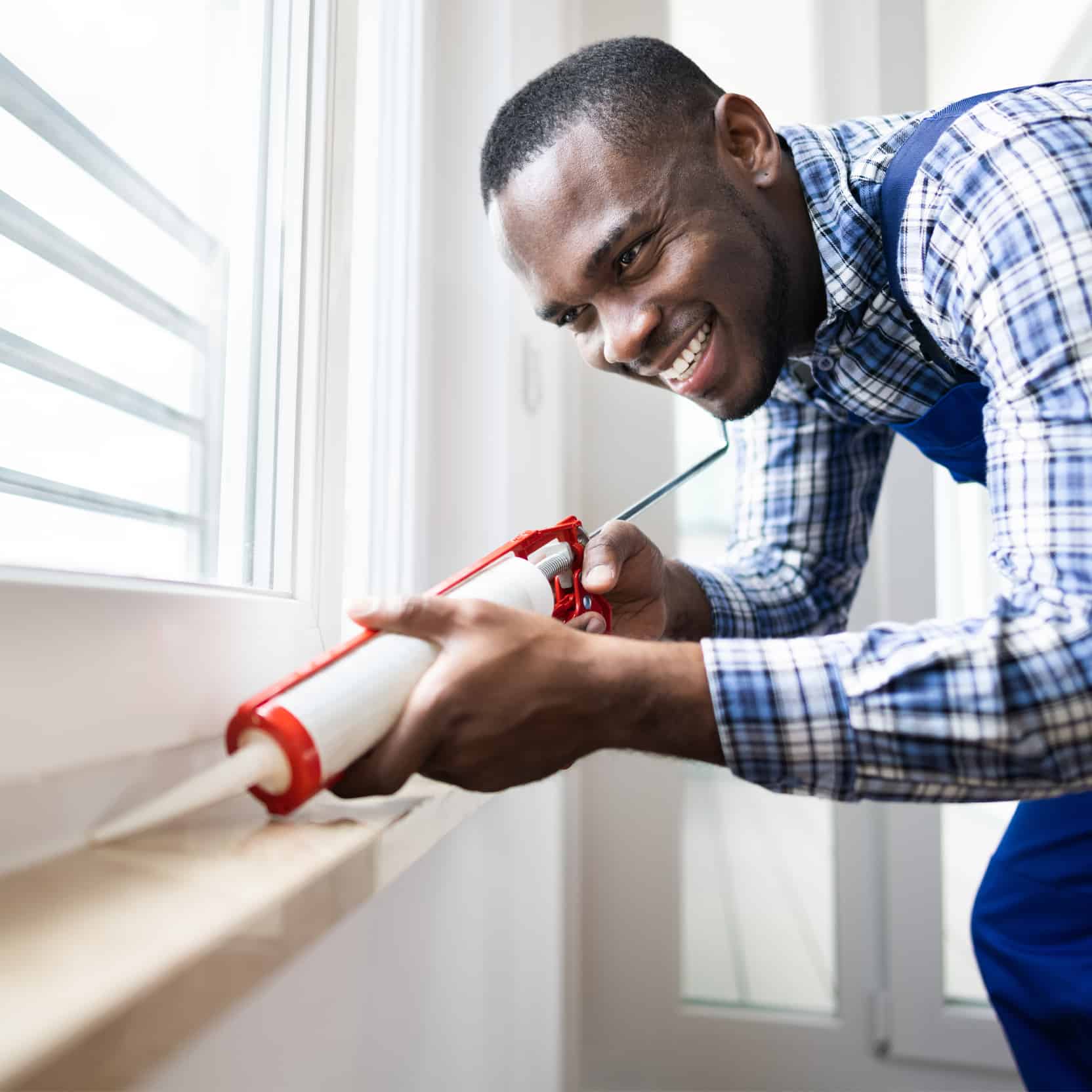 Last Updated on September 2, 2022
When deciding to list your home, one of the most beneficial things you can do is walk through your home with your "buyer hat" on. This will help you notice things in your home that may turn away a buyer or decrease your potential home value.
A few maintenance tasks can go a long way in making your property stand out to a buyer and adding to your credibility as a responsible homeowner.
Repaint your rooms in neutral tones
There's a reason why repainting is one of the most common improvements sellers make before listing their home. Depending on the size of your home, this task can be fairly inexpensive and increase your chance to attract buyers at your desired price point.
Leave your walls, floors, and ceilings neutral to act as a backdrop for your furnishings and accessories. This way when buyers tour your home, they are able to picture their own furniture and decorations fitting in each room. Otherwise your design may distract them from imagining their life in your home.
If you aren't sure about neutral paint colors, you can't go wrong with classics like Agreeable Gray, Revere Pewter, Balboa Mist or White Dove.
Don't forget to make sure your walls are fully prepped for paint, first! Do not attempt to paint over nail holes that haven't been filled or small cracks or dents. Buyers will notice a spotty paint job from a mile away.
Clean out your storage spaces
Storage space can be a big selling point- so show it off! Clean out your closets, get rid of anything you don't need to bring with you when you move, and organize what you want to keep. Invest in some organizing tools like tupperware bins and dividers to make the most of the space you have. Go through your belongings and take a load or two to Goodwill- you'll thank yourself later when you have less boxes to carry out the door.
This one may seem like a no-brainer, but make sure there is space for cars in your garage. Many homeowners use their garage as a glorified storage unit so assure buyers can envision the space in your garage by clearing out any clutter or large pieces of equipment and furniture. Add shelves and mounted hangers to maximize the space.
Turn the bathroom into a spa
Bathrooms are often overlooked and kept as-is during the showing process. This is an inexpensive and easy way to go above and beyond and make your home stand out. Do some deep scrubbing and make sure every surface, tile, nook and cranny is squeaky clean.
Switch out that colorful shower curtain for one that is more neutral, get fresh soap dispensers and stow away any personal items like toothbrushes and hairbrushes. Then make it shine by adding some plants or flowers, candles, matching towels and fluffy bath mats. Buyers will be ready for a spa day as soon as they walk in!
Service your heating and cooling systems
Something all buyers can agree on is wanting reliable heating and cooling systems. HVAC systems that are more than 16 years old may not have a lot of life left in them. If your system is nearing old age, you may consider replacing it so buyers will feel confident on their first winter night or hot August day in their new home.
Buyers may also be concerned about expensive energy bills. Assure them that your heating and cooling systems have a high efficiency rating and that they won't be shocked by their monthly utility bill. Get your current system evaluated by a professional so you can make the best decision for you and your future buyer.
Spruce up the exterior
Never underestimate the power of a good pressure wash. A professional pressure wash will aid in removing all the mold and mildew that is currently living on your home's surfaces and walkways, restoring it to that "just-been-built" look buyers are often looking for.
Additionally, don't forget to clean out the gutters! Clogged gutters create a huge mess when it rains, so make sure to tackle this before potential buyers view your home in the rain.
Curb appeal shows pride of ownership. It shows that your home has been loved and taken care of. It welcomes guests in and helps them fall in love with the home before they even step foot in the front door. Spend some time washing windows, clearing the driveway and sidewalks, polishing any hardware, sprucing up the landscaping with new pine straw and maybe even planting or potting fresh flowers.
Related selling articles:
7 questions to ask during your listing presentation
Visited 27 times, 1 visit(s) today