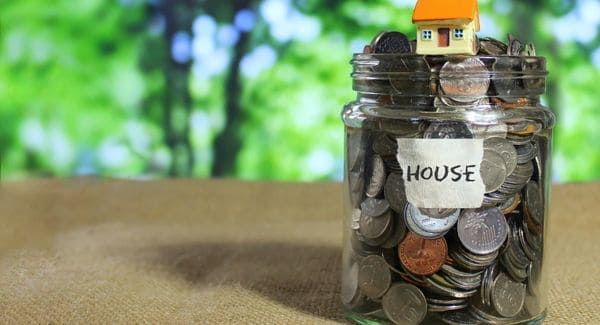 Last Updated on June 28, 2023
Thinking about buying a home in the near future but intimidated by the down payment factor? Don't be!
Most would-be buyers put off purchasing a home for too long because they often have misconceptions about how much they'll actually need to be able to purchase a house.
Separate fact from fiction and learn all about down payments when we uncover these top three myths surrounding the process.
Myth #1 You need 20% down
Many, many years ago, putting 20% down was the gold standard. Today, mortgage lenders no longer require a 20% down and instead offer a whole host of down payment options available to suit every budget. Here's a snapshot of some of the most common down payment options for buyers:
Conventional loans: 3 percent down
Available through Fannie Mae and Freddie Mac, these government-backed loans offer borrowers some pretty appealing mortgage options. Qualified buyers can purchase a home with as little as 3 percent down.
FHA loans: 3.5% down
FHA loans are often the best option for first-time buyers. Less than stellar credit and not a lot of cash up front? FHA loans are your saving grace. Home buyers that go through FHA to finance their home are able to do so with as little as 3.5 percent down.
VA loans: 0 down
For members of the military, veterans, reservists and National Guard, loans backed by Veterans Affairs can be obtained without any down payment. PMI or private mortgage insurance that is typically required for loans obtained without a minimum down payment of 20 percent is not required with VA loans— another huge plus.
USDA loans: 0 down
Backed by the United States Department of Agriculture, eligible rural and suburban home buyers can qualify for zero down payment loans with low interest rates.
Don't forget: Any time you opt to put less than 20% down towards the purchase of a home you will be required to pay PMI or Private Mortgage Insurance. PMI is typically .3 to 1.5% of the total loan value and typically lumped into your monthly mortgage payment. Once you have a loan to value ratio of 80%, you can request your PMI be taken off before it automatically falls off with a loan to value ratio of 78%.
Myth #2 Your down payment is the only amount you'll need to bring to closing
In addition to your down payment, you'll need to write a check for closing costs. Closing costs are between 2 and 5% of your home's total purchase price and cover things like title fees, pre-paids and escrow, lender fees and property-related fees.
Related reading: Everything you need to know about closing costs
Myth #3: Borrowed money can be used towards your down payment
If you're thinking you can use a personal loan or a loan from mom or dad towards your down payment, think again. When determining how much you can borrow, lenders pay close attention to your debt to income ratio. Most lenders will want to see no more than 45% of your gross monthly income tied to debt–this includes anything you're on the hook for on a monthly basis. Taking on a personal loan to help with your down payment makes you a riskier borrower, as it increases your overall monthly debt.
Although personal loans are a no-no, gift funds are completely acceptable to count towards your down payment. You can even have your entire down payment gifted to you if you're eligible for an FHA, VA or conventional loan.
Related reading: Learn how to buy a home with gift funds
Now that you've learned how to distinguish between fact and fallacy you can be ready to start the home buying process without hesitations. Start off on the right foot by learning how much you can afford and getting pre-approved.
Visited 4,671 times, 1 visit(s) today