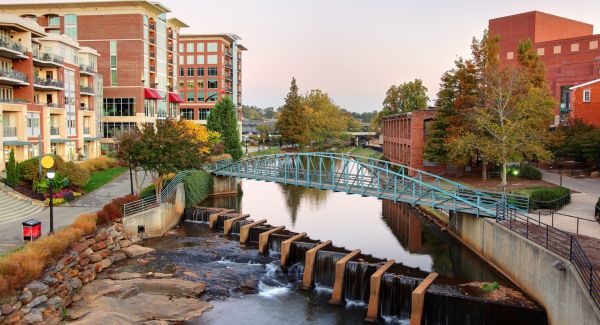 Last Updated on November 1, 2023
Nestled at the foot of the Blue Ridge Mountains, you'll find the quaint city of Greenville, South Carolina, known for our raging art scene, affordable living and gorgeous scenery. With less than 100,000 people living here, Greenville is perfect for those looking for a balance between the big city and small town feel.
No matter where you visit in Greenville, you'll find that this place is steeped in Southern tradition and American history. It's perfect for new families, college students and retirees alike! We are so confident that you'll love it here that we rounded up 10 incredible reasons why you should consider moving to Greenville.

1. There's an abundance of outdoor activities year round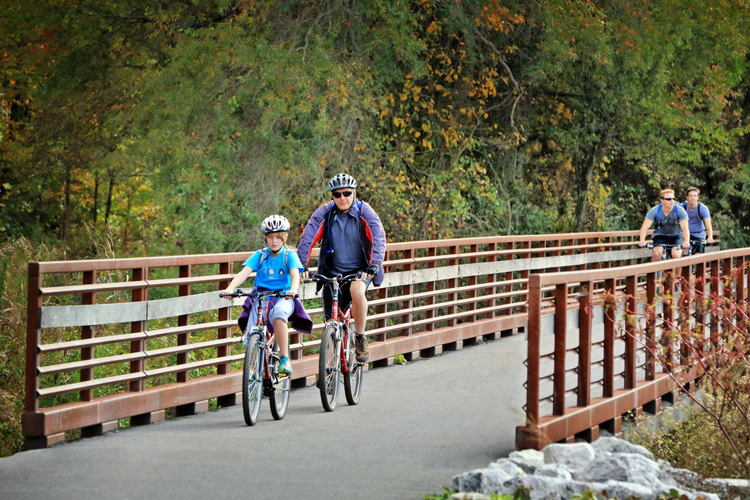 Photo courtesy of VisitGreenvilleSC
Greenville is settled in an incredible landscape. Surrounded by the Blue Ridge Mountains, lakes, rivers and waterfalls, you'll never want to go inside. One of the most incredible outdoor features of Greenville is the 19.9 mile Swamp Rabbit Trail which was previously an abandoned railway line. Now, it hosts over 500,000 people per year. The trail is perfect for biking, running or even just taking a slow stroll through the city. If you're looking for something more adventurous, Greenville also offers zip line tours, kayaking, hiking, sailing and even ice skating in the winter!
2. The cost of living is low

Greenville is one of the most reasonably priced cities in the south, with the price of housing and transportation being significantly lower than fellow southern cities such as Atlanta, GA and Asheville, NC. In fact, in 2016, Yahoo Finance named Greenville as one of the most affordable places to live in the United States. Housing is also pretty affordable. The average home price is $250K, which is very close to the US average and fairly priced for the quality of life and economy.
Thinking about buying a home soon? Click here to receive your free copy of our first-time home buyer ebook!
3. It's a foodie's paradise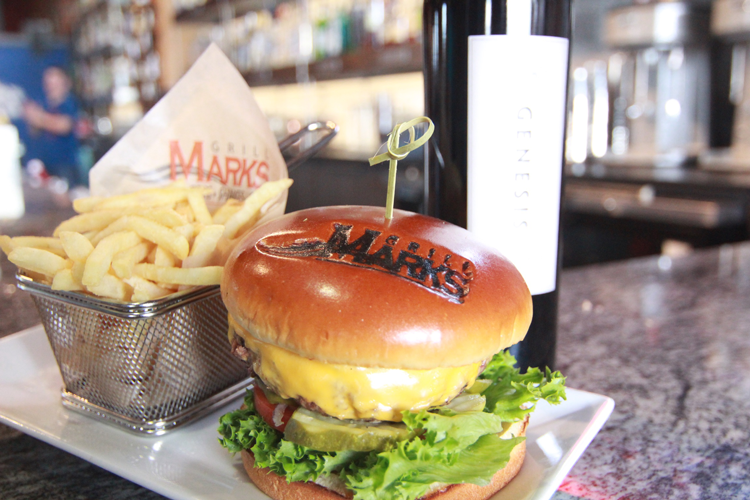 Photo courtesy of Grill Marks
One word: barbeque. Greenville is famous for this quintessential southern food (among other things). In fact, the South Carolina BBQ Association maintains a list called "100-mile bbq," where restaurants are judged worthy of a 100-mile drive. Two of those restaurants are in Greenville: Henry's Smokehouse and Bucky's Bar-B-Q. If you aren't a BBQ fan, Greenville will definitely have something for you as well. We recommend grabbing a steak at Rick Erwin's or fried green tomatoes at Soby's New South Cuisine. For farm-to-table lovers, hit up Roost for their Smoked Rabbit t Street Tacos. And for dessert, don't forget to grab a Chocolate Chili Bacon Milkshake from Grill Marks.
Ready to see homes for sale in Greenville, SC? 
4. Downtown Greenville is full of things to do and see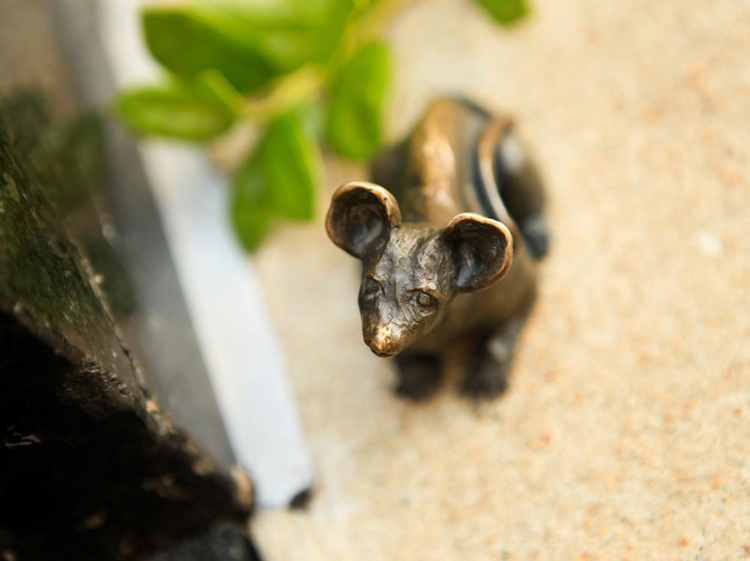 Photo courtesy of VisitGreenvilleSC
During the day, downtown is full of gorgeous scenery like Liberty Bridge that oversees Falls Park, home of the Reedy River Falls. At night, Greenville definitely knows how to party. The nightlife of downtown is lively all year long. Plenty of bars and restaurants are open late so you and your friends can spend the evening having fun. There are also 300+ events per year happening downtown from festivals to sports events — so there's something for everyone!
We also have a list of insider secrets for Main Street in Greenville, including the downtown mice scavenger hunt, the historic Dukes Mayo building and more!
5. Incredible annual festival and events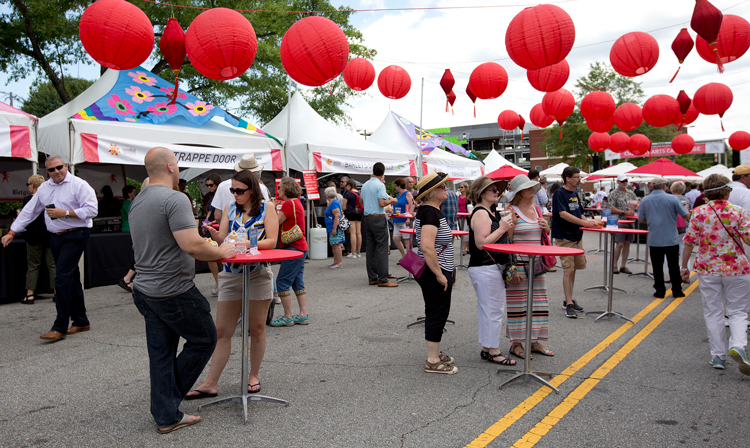 Photo courtesy of VisitGreenvilleSC
Greenville is known for having lots of events that bring people from all around the country to visit. Here are just a few of the annual festivals that you should definitely attend:
Artisphere

(May 11th-13th) is a festival in the spring that features over 100 different artists selling their art, as well as local food and beer.

Euphoria Greenville

(September 21st-24th) is a weekend-long event that includes exclusive tasting events like cooking demos, wine tastings and live music. Most of the proceeds from this event go towards non-profit organizations.

Pumpkintown Fall Festival

(October 14th) starts off with a fall themed parade and includes live music, local artists and delicious seasonal food.
6. Mild weather throughout the year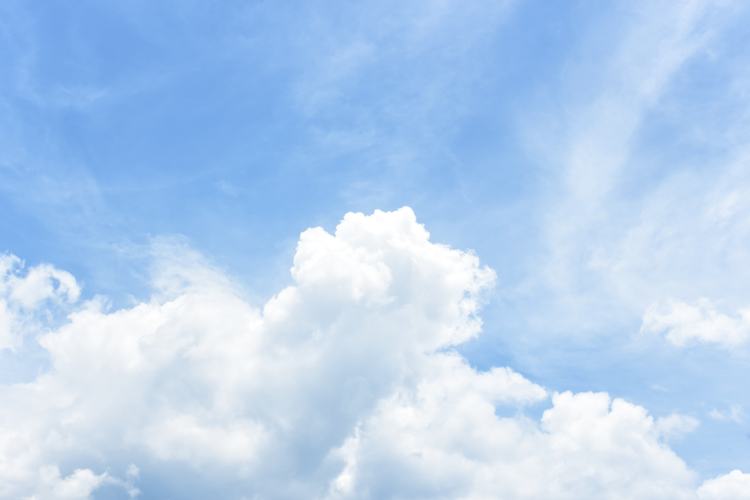 For the south, Greenville has some pretty mild weather. With an average high of 78 degrees in the summer and average low of 33 degrees in the winter, it's never really too hot or too cold here. Snow is also in short supply with an average of three inches a year. So, you may not be able to build that snowman, but we promise you won't miss him.
7. Furman University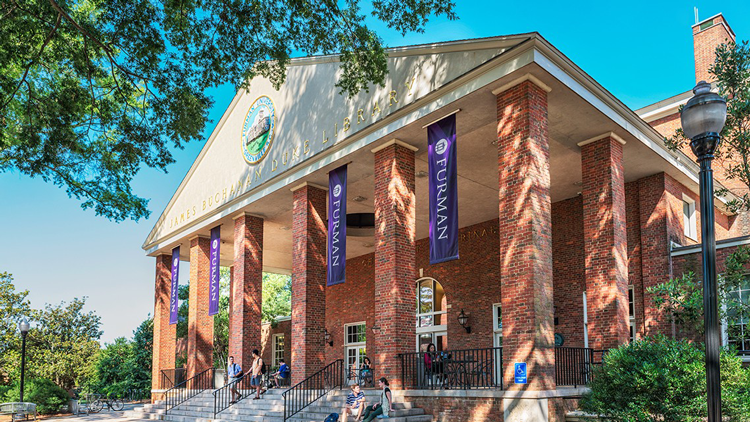 Photo courtesy of Furman University
It wouldn't be a list of Greenville attractions without mentioning Furman University, one of the country's premier private liberal arts colleges. They have a fantastic Division I athletic program that has produced many professional athletes, like Clint Dempsey who plays for the U.S. national soccer team. Whether you or your child will be attending college — or even if you are finished with school — Furman offers gorgeous architecture designed by the same Boston firm that restored Colonial Williamsburg for you to view and great sporting events for you to attend on the weekend.
Search real estate in Greenville, SC
8. Conveniently located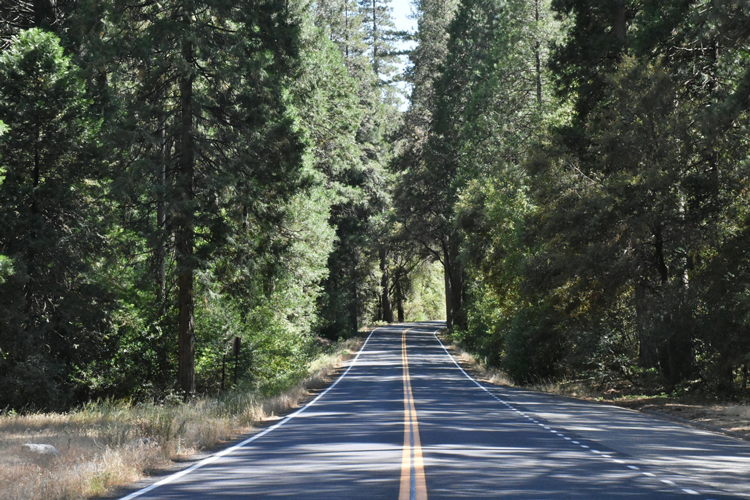 Greenville is perfectly positioned so that you can hit the road and be in a new state in a matter of a couple of hours, which are great for road trips or an afternoon in a new city. Because Greenville is only one hour from Asheville, NC, two and a half hours from Atlanta, GA, three and a half hours from Charleston, SC, and 4 and a half hours from Myrtle Beach, escaping for the weekend is easy!
9. Eclectic history and art scene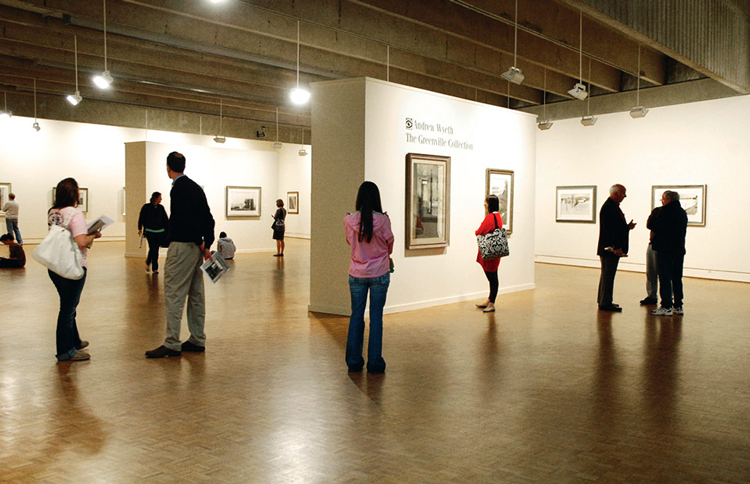 Photo courtesy of Greenville County Museum of Art
When you think of the United State's centers of art and history, you don't often picture Greenville, SC — but you should as Greenville is home to many fantastic museums. The Greenville County Museum of Art features the world's largest public collection of watercolors by Andrew Wyeth. Bob Jones University Museum & Gallery displays incredible pieces from artists like Rubens, van Dyck, Tintoretto and Cranach. The Museum and Library of Confederate History is home to countless artifacts from the 1860's and a research library that includes Confederate currency and newspapers from that period.
10. There is a unique mix of people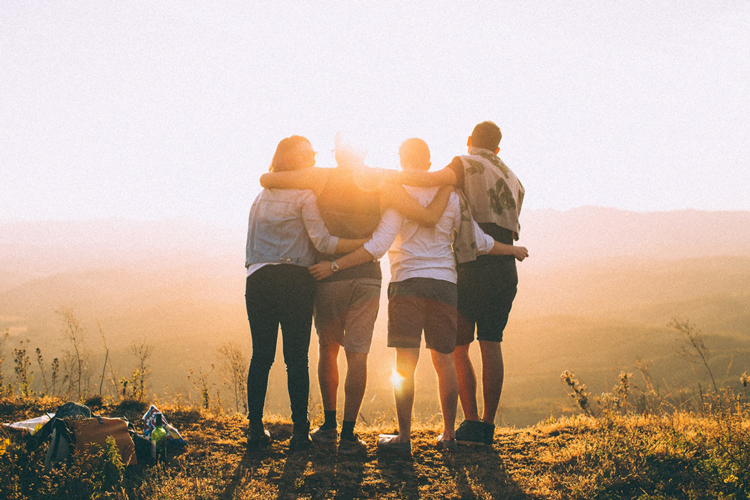 The best reason to move to Greenville, SC is the people. The population is a melting pot of born and raised Carolinians and transplants from around the world. No matter where you go in Greenville, you're sure to meet new people who are as sweet as honey.
Ready to move?
If Greenville seems like it's calling you home, search houses for sale in Greenville, SC or reach out to our local agents.   And, you can check out our list of The Top 16 Things to Do in Greenville, South Carolina if you want to get to know our area a little better.
Visited 780 times, 1 visit(s) today