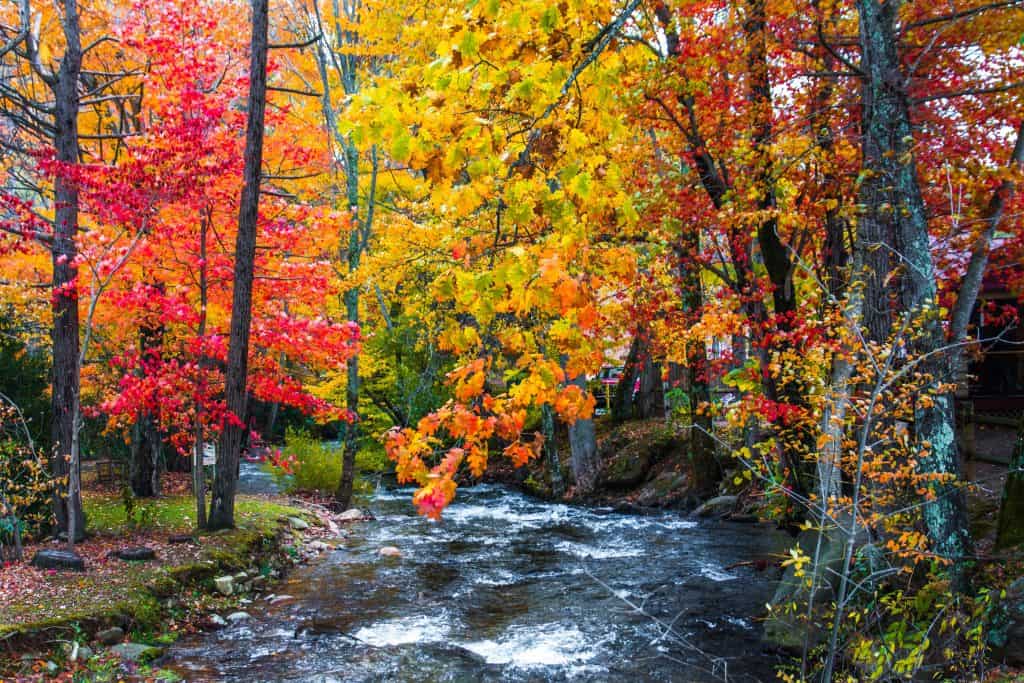 Last Updated on September 2, 2022
Many sellers wrongly dismiss fall as a good time to list their home for sale, and while spring and summer are usually recognized as the best seasons to list, selling your home in autumn has many advantages.
With interest rates still very low, coupled with the lack of inventory and increased buyer demand, selling your home this fall is a no brainer.
Ready to put your home on the market? Here's everything you need to know about listing your home this season.
Don't forget about the basics
Just because we're in a sellers' market doesn't mean you can overlook key home-selling success factors like staging your home, pricing it correctly and making small cosmetic tweaks. If necessary, consider conducting a pre-inspection before you even list your home.
Create autumn curb appeal
There are a few important curb appeal jobs that should be completed when getting your home ready for the market in the fall. Raking leaves, removing loose sticks, weeding flower beds, trimming bushes and shrubs, and aerating the lawn are all great tasks to complete to make sure your yard looks well maintained.
Once you've done all the dirty work, you can move on to creating that fall farmhouse look by accenting your porch with pumpkins, colorful wreaths and flower pots. Stay away from Halloween decorations such as cobwebs and inflatable displays as they can look tacky and make it hard for buyers to envision your home in other seasons.
Keep it warm and cozy
Be sure to check your HVAC system before it comes time to turn on the heat. Not only will this ensure that you and your family have heat once the temperatures drop, but your buyer will be asking the home inspector to look at your HVAC system before they make an offer.
In these cooler months, buyers are more likely to pay attention to other winterized aspects of your home like whether or not the windows in your house are insulated and if the fireplace is functioning, so don't forget to get those checked out, too!
Appeal to buyers' senses
A warm and cozy atmosphere will make a big difference to buyers during the cooler months. During open houses, fill your home with natural aromas of fall spices.
Accenting your furniture with plush blankets and throw pillows will immediately add an element of warmth and comfort. Light your fireplace and make it to be the centerpiece of the room, allowing potential buyers to visualize themselves relaxing and unwinding in the home.
Utilize autumn accent colors
A fresh coat of paint is always a great way to revitalize your home's interiors, no matter what time of year you decide to sell. For the fall, stick to rich, yet neutral shades that make your space feel warm and inviting.
Try out rich neutrals like Accessible Beige or White Dove on your walls and then add pops of color throughout with dark red and orange accessories.
Related reading: 7 ways to bring the warmth of fall to your home
Let there be light
As the days get shorter and daylight wears thin, it is important to make sure you keep your house bright throughout the day. Bring in floor lamps, brighter bulbs, and even landscape lighting for showings later in the day.
Landscape lighting can make your home shine even after the sun goes down by illuminating all it's best features. Mirrors are also a great way to capture light and project it into darker corners.
Placing a mirror on the opposite wall as a window will bring the natural light and fall foliage into your space. Mirrors have the ability to brighten up a room, creating additional luminosity and depth.
Keep reading: Here's what to do with fall leaves
Visited 1,121 times, 1 visit(s) today