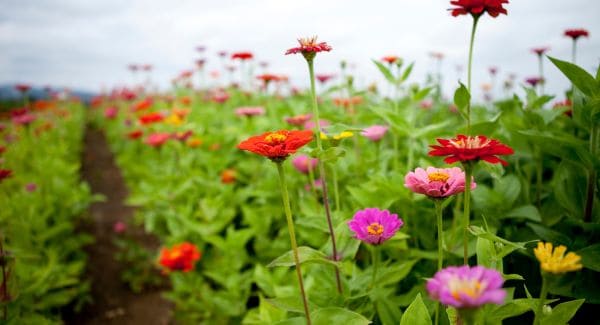 Last Updated on May 25, 2023
With the end of the school year coming to a close and temperatures rising in the Carolinas, the climate is perfect for picking your own flowers. There are plenty of family-friendly flower farms just a stone's throw away from Charlotte, NC, that offer a fun and unique way to enjoy the outdoors. In this blog post, we'll be sharing some of the best places to pick your own flowers near Charlotte, NC.
Mclawland Farms–Charlotte, NC
Located on Reedy Creek Road in Charlotte, U-pick kicks off in a few days on June 3rd. You must make an appointment before coming. Depending on crop availability, in addition to fresh-cut flowers, you can also pick your own blueberries and blackberries.
Aurora Flora–Mooresville, NC
What started out as a backyard garden has bloomed into a passion project that gives the opportunity for those in need of a pick-me-up the opportunity to come cut fresh flowers. Located in Mooresville, NC, U-pick is open for the seasons. You must make reservations and those are typically available on the weekends.
Curiosity Farm–Concord, NC
Located in Concord, NC, this vibrant farm is perfect for picking your own bouquet of colorful flowers. Their instagram page is the best place to keep up with hours of operation and dates open. No reservations are required to participate in U-pick.
Blackberry Ridge Farm–Huntersville, NC
Located in Huntersville, NC, cut your own flowers is open from May through October. The farm is typically open Wednesdays-Saturdays, but make sure to check their website for accurate hours or closings due to weather.
Visited 2,687 times, 1 visit(s) today