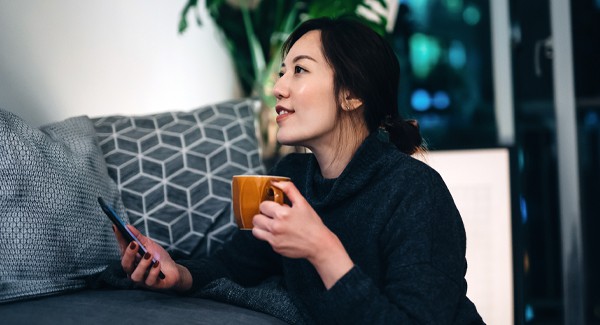 Last Updated on April 25, 2023
In conjunction with the creative and forward-thinking culture of Charlotte, the city's craft coffee scene has taken off significantly in recent years. New coffee shops are popping up on a regular basis throughout the city, each dedicated to preserving this age-old artisan craft.
Let's embark on a caffeinated tour of the best coffee shops in the Charlotte area, whether you prefer your coffee black or mixed with exotic flavors like lavender, rosemary and the like.
Top Coffee Shops in Charlotte, NC
Enderly Coffee Co. is the result of the love story between former teachers Becky and Tony Santoro, who fell in love over coffee and relied on it to get them through their years as teachers and raising their daughters. We have seen their coffee beans all over the city since 2012, but the Enderly team finally has their own brick-and-mortar location! The shop opened in the Enderly Park neighborhood (their namesake!) in summer 2018.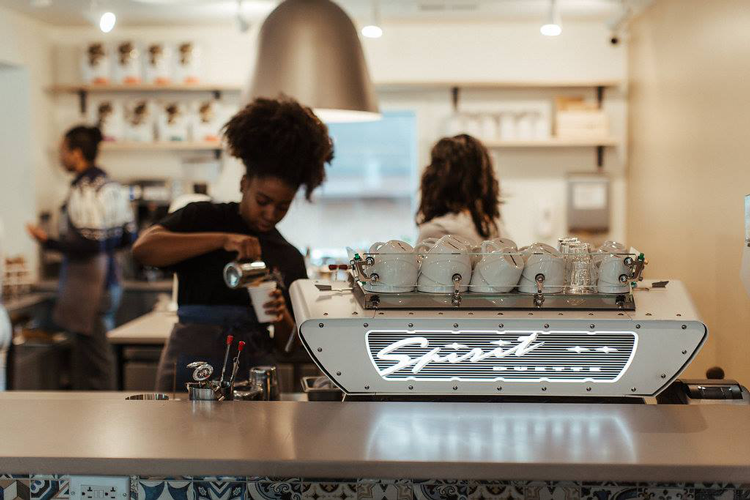 Photo Courtesy of Elli McGuire Photography via Undercurrent Coffee
The gorgeous space at this new shop in Plaza Midwood is equally as inspired as the drinks on the menu. You are invited to sit and relax, meet and discuss, taste and explore at Undercurrent Coffee. Select from an array of unique and exceptional coffees, primarily roasted in the Ozarks by Onyx Coffee Lab. Or sip on a comforting cup of tea, curated by SPIRIT Tea, complemented by a pastry baked from scratch. Undercurrent offers a complete food menu, focused on seasonal and local ingredients, including breakfast bowls, toast, salads and desserts.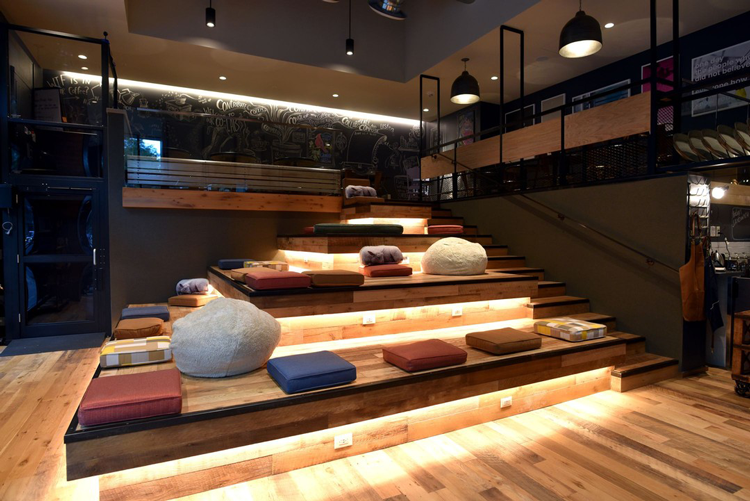 Photo Courtesy of Michael Tulipan via Coco and the Director
This neighborhood coffee house and retail shop in Charlotte is certainly a unique place — and you'll know that as soon as you walk through the door. The soaring ceilings, funky furniture and tiered seating complete with a communal table make this coffee-shop-meets-co-working-space an exciting place to be. Located in the heart of downtown, Coco and the Director is a convenient place to get a few hours of work done or host a meeting. Plus, they regularly host events, such as readings, film screenings, concerts and workshops.
Thinking about buying a home soon? Click here to receive your free copy of our first-time home buyer ebook!
Nestled in the heart of the artsy NoDa neighborhood, Trade and Lore Coffee is a gorgeous specialty coffee shop serving coffee drinks, tea, beer and wine. Relax in the cozy corner lined with a cushioned bench or at any of the tables dotting the spacious interior — enjoying your caffeinated or alcoholic drink all the while. The primary roaster at Trade and Lore is Mountain Air Roasting, a roaster in Asheville, home to the other Trade and Lore location.
224 East 7th Street, 2000 South Boulevard + 222 South Church Street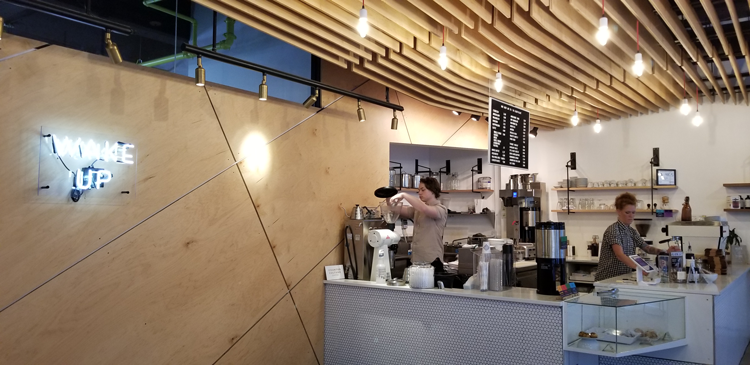 Since opening their doors in 2011, Not Just Coffee already has three locations throughout the city, each pledging intentionality and passion for every cup and every customer. It's all about North Carolina here, as Not Just Coffee partners with Homeland Creamy in Julian and Counter Culture Coffee based in Durham. Not Just Coffee offers a wide spectrum of brewing options, including pour overs, syphon pots and finely executed espresso beverages. Plus, the baristas are passionate about coffee education, hosting a number of cuppings, classes and interactive brewing demonstrations.
719 Louise Ave, Charlotte, NC 28204
This "Neighborhood oriented" coffee shop was born on the edge of Plaza Midwood and the Elizabeth Community and has now expanded to a second location in SouthEnd. Known for their friendly baristas, delicious drinks, and home-made pastries made fresh daily, Central Coffee brews and serves local, North Carolina-based beans by master coffee roaster Joe Van Gogh.
Acting almost as "the speakeasy of coffee shops", Subsecreto is a unique and mysterious establishment. This shop in Uptown opened in 2017, making headlines for its oddities and rituals, like the membership pins handed out to the first 13 guests on opening day — and sold thereafter for $13 — in exchange for 10 percent off drinks. Check out the unique decor at Subsecreto, like black birds, a rat figurine, crystals, books and other trinkets. But more importantly, enjoy a quality cup of coffee at this intriguing shop!
225 North Trade Street, Matthews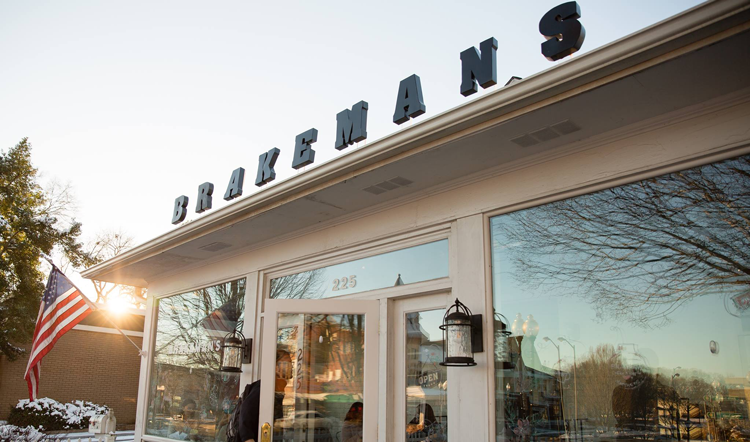 Photo Courtesy of David Johnson via Brakeman's Coffee & Supply
Slow down with a visit to Brakeman's Coffee & Supply, an inviting shop in Matthews, just outside the hustle and bustle of the city. The shop is named after the role of the brakeman, a railroad worker responsible for halting the speed of the train and keeping all passengers safe. Brakeman's provides ample space to slow down and enjoy a cup of coffee and a bite to eat — and take a moment to write, talk, laugh and relax, if only for a brief stop in your busy day. Their menu features an array of hot drinks, like drip coffee, Americanos, lattes and more, and cold options, including milkshakes, smoothies, cold brew and more.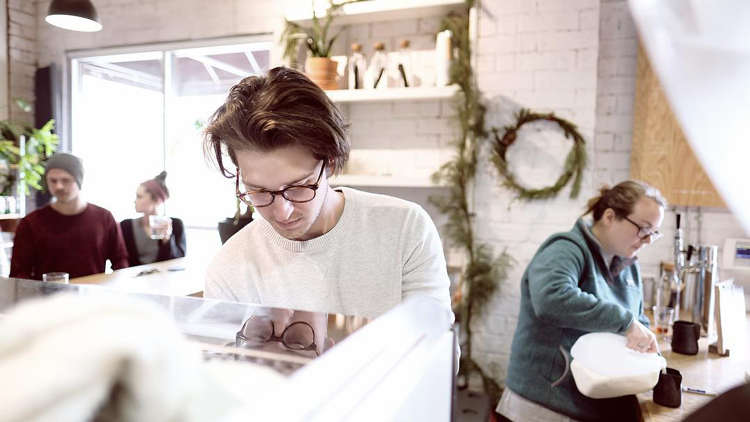 Photo Courtesy of HEX Coffee Espresso Bar
Originally a pop-up café, HEX Coffee Espresso Bar now maintains a permanent location, sharing a space with Good Bottle Co. in South End. This stylish artisan shop believes coffee is best served in its purest form, where it can be unashamedly bright, fruity and full of robust flavor. Explore an array of espresso formats (and a mean waffle!) in this vibrant modern space and grab a brew from Good Bottle Co.
Experience it all at The Suffolk Punch, which hosts a brewery, a coffee bar, an American eatery and a fermentation lab all under the same roof. The full-service coffee bar features ethically grown and responsibly sourced beans. Much like everything under the Suffolk Punch name, they treat coffee as an art, seeking to experiment and create — from bean sourcing to water profiles and everything in between. The menu is simple and always changing, but the bar will consistently feature five varietals, four taps, and a mix of coffee and tea. Don't miss the coffee cocktails, including the Boozy Cream Soda made with a cold brew ice cube, vodka, half and half, vanilla, bubbles, and an orange garnish.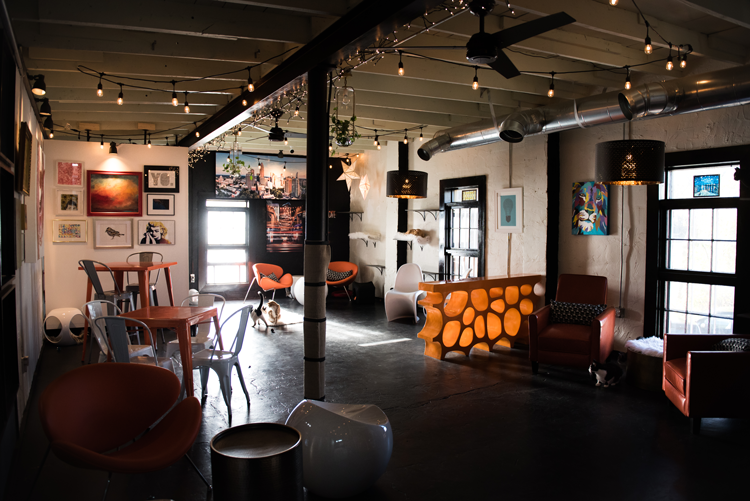 Photo Courtesy of The Mac Tabby Cat Café
If you haven't yet been to a cat café — you're in for a surprise! The Mac Tabby Cat Café has two separate spaces, one for ordering hot or cold brew coffee from Pure Intentions Coffee, kombucha from Lenny Boy Brewing Company and other local goods, while the other is for petting cats. That's right — pay by the hour to mingle with up to 12 adoptable cats in the Cat Lounge while you sip on your coffee. Reservations for Mac Tabby Cat Café are recommended.
Community Matters Cafe, 821 W 1st St, Charlotte, NC 28202
Community Matters is an extension of the non-profit, Charlotte Rescue Mission which helps people struggling with the disease of addiction achieve long-term sobriety. After completing their recovery program, Charlotte Rescue Mission graduates can apply for the café's four-month Life Skills Training Program which assists in developing work skills in a restaurant setting. In addition to this great mission, Community Matters is located right next to the Bank of America Stadium in a beautiful, spacious warehouse and serves delicious coffee and farm-to-table meals.
Thinking about buying a home soon? Click here to receive your free copy of our first-time home buyer ebook!
Related articles on Charlotte, NC
Top weekend trips from Charlotte, NC
Wake up every day in Charlotte, NC!
Known for its charming neighborhoods, cultural attractions, successful business economy, and natural beauty, Charlotte, NC is an exceptional city to call home.
Begin your search for houses for sale in Charlotte, NC.
Visited 836 times, 1 visit(s) today