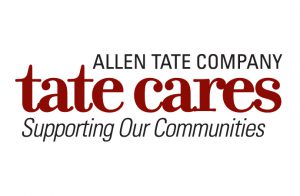 Last Updated on December 21, 2022
Allen Tate agents, employees support annual United Way, cultural campaign
Allen Tate Realtors® and employees contributed $161,000 to local arts and cultural programs and United Way agencies in North and South Carolina through its Tate Cares combined giving campaign. The month-long campaign was held in March and April.
The annual campaign gives all Allen Tate agents and employees the opportunity to support arts and cultural organizations and United Way agencies in local communities throughout the Carolinas. The Tate Cares umbrella also includes FUNday, an event held each fall to raise money for public education in local communities.
"Our Realtors and employees are generous, caring people who want to positively impact the local communities where they live and work. Quality of life is tied to relocation decisions by companies and individuals. Tate Cares allows us to make a difference," said Pat Riley, Allen Tate Companies president and CEO.
Janet Parris-Gray, branch leader for the Allen Tate Asheboro office, served as company chairperson for the 2019 Tate Cares campaign. Regional Tate Cares campaign leaders were Diane Wolfe, Charlotte; Lolita Malave, Triad; Mark Preddy, Triangle; and Virginia Henrie, Upstate.
During the past 22 years, Allen Tate agents and employees have contributed more than $5.22 million through Tate Cares.
Visited 11 times, 1 visit(s) today