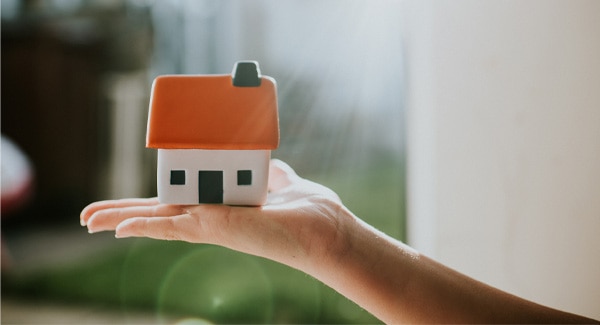 Last Updated on November 3, 2022
With the pandemic housing boom all but a distant memory by now, a new housing market is on the horizon. Now, sellers interested in dipping their toes in these new waters might be a little hesitant to list their home on the market, thanks to rising interest rates, inflation woes and talks of a recession.
Is now a good time to list my home for sale?
Despite what you may have heard or seen in mainstream media, now is still a good time to list your home. Believe it or not, it's still a sellers' market.
Simple economics dictate whether or not it's a sellers' or buyers' market, and in the Carolinas, we currently have less than 3 months of inventory, meaning the market is still favoring sellers. Anytime there is more than 5 months of inventory on the market, we enter into a market that starts to favor buyers.
4 new ways sellers should approach the fall and winter market
Even though it's still a sellers' market, things are shifting, and the highest highs we saw in 2020, 2021 and even the first part of 2022, are slowly dissipating, as the market corrects itself and returns to normal. You can still earn top dollar for your home with these tips:
Have realistic expectations about this changing market
Here's the part where we recommend you find the best Realtor to represent your home in this new economic climate. You need an expert on your side that's in tune with the new market, knows the latest data, and guides you to maximize the sale of your home.
Have a conversation with your Realtor about what's realistic in terms of how long your home might be on the market, the price range you can expect to get, the amount of showings you might receive, etc. Knowing what to expect up front allows you to correctly set your expectations.
Stage your home to sell for top dollar
During the past two years, many home sellers have put their home on the market in any condition, expecting (and receiving, more often than not) multiple offers, regardless of the home's current state. That's not the case today.
Your home should be in the best possible state before you list. It's a good idea to contact a realtor months before you plan to sell to get a feel for what should be replaced and/or upgraded to allow your home to sell for more.
Beyond ripping out old carpet or brining your home up-to-date with a fresh coat of paint, your home should be staged to sell. Make your home stand out by following these simple home staging tricks.
You might even consider professionally staging your home to make your home shine against the competition.
Price your home right initially
We recommend you price and position your home correctly from day one for best results in this market.
You'll really need to lean on the expertise of your realtor on this one, as market data is changing very frequently and what worked three, two or even one month ago, might not be working right now.
Typically comparative market analysis can be used as a strong signal to help you price your home according to what the market will allow, but in this shifting market, CMA data might be too delayed to keep up.
Your realtor will have a pulse on what's happening with homes with comparable features and size to yours in your local area, and can advise you with a correct price range so you won't end up lowering your price down the road.
According to Chief Economist at Realtor.com, Danielle Hale, 1 in 5 homes has had to decrease their price recently.
Many times when a home has been on the market for a while and then is hit with a price reduction that starts to create doubt in buyers' minds about what might be wrong with the home, causing it to sit stagnant on the market. Pricing your home correctly from the onset avoids this headache.
Offer concessions
Regardless of the fact that the market is still swinging in sellers' favor, thanks to rising interest rates, some buyers are now hesitant to commit.
Offering concessions is a great way to entice buyers in this normalizing market. Proposing a dollar amount with the flexibility to use it towards a down payment or buy down points allows the buyer to speak with their lender regarding which option would be best for them.
Sometimes, an ARM (adjustable rate mortgage) may be better with the intent of refinancing in a year or two, allowing the buyer to use the concession towards closing costs. Other times, it may be best for a buyer to buy down the rate, but allowing the flexibility lets the buyer have a discussion with their lender on what may be best for their situation.
Keep reading: 5 things you must do before listing your home this winter
(Visited 1,362 times, 1 visits today)