Last Updated on June 19, 2023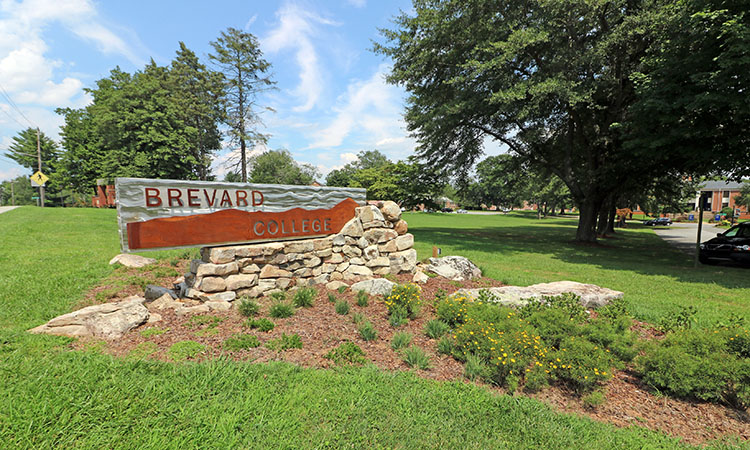 Alumni of Brevard College could spend all day listing the reasons why the institution is consistently recognized as one of the best liberal arts colleges in the country. For one, its focus on experiential learning takes education off the page and puts it directly into students' hands. Add in the small class sizes (with an average student-to-faculty ratio of 11:1) and students can always feel confident that they're getting the focus they deserve. Plus, Brevard's location in the mountains of Western North Carolina extends campus boundaries to include truly wondrous natural amenities.

It's no wonder why so many people say their college years are among the best in their life!

As someone a few years removed from your undergraduate experience, are you missing the vibrancy of on-campus life? There are still many ways to get on campus and stay involved without paying tuition. Here are six enriching ways you, as a community member, can enjoy Brevard College.

See a show
The Paul Porter Center for Performing Arts is Brevard College's 700-seat, state-of-the-art performance space. This acoustical marvel serves as a performance and academic space for Brevard College students from the music and theatre departments. It also hosts an impressive lineup of local and national artists. Recent performances include the Brevard Philharmonic, Brevard Community Band, Transylvania Choral Society, and the Artist Series. The center also houses the Kirkpatrick-Coleman Pipe Organ, an imposing $1.2 million instrument with three manual divisions, 69 ranks, and 3,539 pipes. All events are free and open to the public unless otherwise noted.

Experience fine art
Come see innovative 2D and 3D art from up-and-coming and established artists. Located within the Sims Art Center, Spiers Gallery is a contemporary 1,500-square-foot art space. Exhibitions are on display throughout the year and include shows by Brevard College students, faculty members, and visiting artists from WNC and around the country. Exhibits, including juried art shows, as well as many opening receptions, are free and open to the public.

Cheer your team
Get swept away by the energy you'll feel on gameday at Brevard College! The Tornados host 11 men's and 11 women's Division III sports, including baseball/softball, basketball, lacrosse, tennis, men's football, and soccer. The Ives-Lemel Family Field features a 1,000-person-capacity grandstand overlooking the turf playing surface suited for football, soccer, and lacrosse. The facility also has a modern lighting system, making it easy to attend games all season long. The recently updated "Bosh" Gymnasium is the place to be for exciting basketball and volleyball showdowns. And the 12 courts of the McCoy Tennis complex allow for simultaneous men's and women's matches.

Witness a global event
Sydney, Berlin, San Francisco … and Brevard? The BANFF Mountain Film Festival is the world's premier showcase of mountain culture films. Each year's world tour is presented in more than 40 countries. Huge crowds gather in cities across the U.S. dedicated to mountain living. And Brevard is among them. In fact, Brevard College has been a notable host city on the BANFF world tour for more than 20 years. Its participation cements the town's status as a core mountain culture hub and the college's reputation as a leader in the arts. Don't miss the 2021 festival. Proceeds benefit the Brevard College Outing Club and Cycling Team.

Grab a drink
No nostalgic trip to a college campus is complete without a little of the fuel that got you through those formative years. Bill's Boiler House on E French Broad Street is a go-to gathering spot for students, faculty, and community members alike. The casual coffee shop was once occupied by Appalachian Coffee Company. Now, Brevard College manages the shop and serves coffee brewed by alumnus Jotham Lipsi, owner of Pisgah Coffee Roasters. Stop by for great coffee, mouth watering pastries baked in house, snacks, and a cool atmosphere you can only find on a college campus.

Never stop learning and living in Brevard, NC!
In addition to being home to a world-class college, Brevard, NC has distinguished itself as an epicenter for outdoor adventures, local arts, and music. Tucked along the edge of the Pisgah National Forest, Brevard is a hotspot for eclectic in-town living and big mountain views. Downtown is a vibrant and walkable hub of independent shops, boutiques, galleries, pubs, and eateries. And Brevard is rich in regular annual events and festivals.

Does that sound like the perfect lifestyle for you? Find homes in Brevard now!

Visited 1 times, 1 visit(s) today