Last Updated on April 11, 2023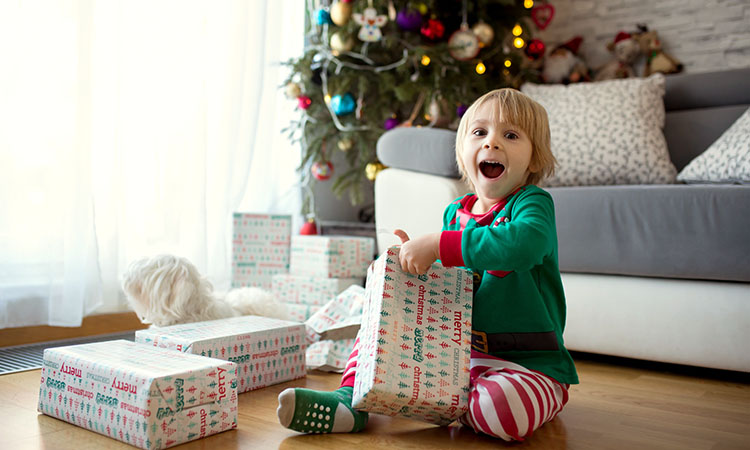 Are the kids in your life more excited by online video games and YouTube unboxing videos than they are about an IRL room full of toys? That can make it especially difficult when they still expect to find a pile of gifts to open on Christmas morning.
Luckily, there are plenty of local small businesses in Brevard to find the perfect holiday gift for kids of all ages and interests. And what's more, kid-friendly activities in the area abound! That means, whether you want to offer a new treasured toy or an unforgettable experience, Brevard delivers.
Here are seven places in Brevard to find the perfect gifts for kids.
Brevard Clay
Do you like to buy gifts or make them? Brevard Clay offers the unique combination of a professional art gallery and an interactive arts experience! Discover original pottery from resident artist Laura Hoeke, as well as a curated collection of functional, affordable ceramics and other local crafts. Option two: make something beautiful to give to your young loved one that they can treasure for years to come. Lastly, don't forget about option three: gifting a paint-your-own-pottery art experience. Brevard Clay is a great place to take an all-ages group of friends or family for a creative gathering.
84 E Main Street, Brevard | (828) 884-2529 | brevardclay.com
The Children's Center Emporium
Next time you're in Bracken Mountain Bakery, pop next door for a wide selection of new brand name children's clothing, accessories, jewelry, and toys. The Children's Center Emporium is a children's boutique that offers handcrafted wooden toys, seasonal clothing, backpacks and school items, and so much more—all at deeply discounted prices. Best of all, you can spoil the children in your life while still feeling good about helping others. All proceeds from the emporium support services for abused and neglected children through the Children's Center of Transylvania County.
38 S Broad Street, Brevard | (828) 877-5250 | childrenscenteroftc.org/emporium
The Co-Ed Cinema
Are you raising a young cinefile? Treat them to tickets or a gift card for the historic Co-Ed Cinema, a local entertainment icon for more than 80 years. The theater became the Co-ed Cinema when Brevard College became a co-educational school in 1934. Now, it's one of our favorite movie theaters around. The Co-Ed now shows a selection of popular and newer releases that appeal to the entire community. Plus, during the summer, they offer free kids movies each week. Give the gift of a close-to-home cinema experience within walking distance to downtown's terrific restaurants. Movies rotate on Friday of each week.
79 W Main Street, Brevard | (828) 883-2200 | coedcinema.com
D.D. Bullwinkel's
Kids growing like weeds? D.D. Bullwinkel's loves the outdoors, just like you and the kids in your life. As Brevard's premier outdoor retailer, they are committed to providing the best items and supplies the outdoor industry has to offer. You'll find affordable clothing, footwear, and gear, rich in quality and design—and in whatever sizes your kids are wearing today. Knowledgeable staff are around to help you find what you need, tell you all about it, and teach you how to use it. D.D. Bullwinkel's is locally owned and independent.
60 E Main Street, Brevard | (828) 862-4700 | ddbullwinkels.com
Highland Books
Is storytime your favorite time of the day with the special kiddo in your life? Highland Books has provided an independent bookstore experience to readers of all ages since 1975. Find new books, holiday classics, big books, small books, and books we all know and love. Highland also carries gift items, puzzles, and journals, and they have the best selection of cards in town. Ask about their Staff Picks, or play it safe and grab a gift card for the young reader in your life.
36 W Main Street, Brevard | (828) 884-2424 | highlandbooksonline.com
O.P. Taylor's
Of course O.P. Taylor's is on this list! You can't spend a day shopping in Brevard, NC without at least poking your nose into O.P. Taylor's toy store. That's especially true when you're shopping for kids. They have more than 6,000 square feet of hands-on fun and excitement! From dolls and marbles to board games, puzzles, and Lego kits, it's no wonder it's the number one toy store in the South! And if they don't have what you need at this location, chances are they will at their Hendersonville or Greenville, SC storefronts. O.P. Taylor's is a great place to shop for kids and kids at heart. We double dare you to leave without blowing your budget.
16 S Broad Street, Brevard | (828) 883-2309 | optaylors.com
Rockin' Bowl
Ready to get your kids out of the house for the afternoon? Rockin' Bowl is a family entertainment and recreation facility offering 18 lanes of bowling, as well as billiards and arcade games. Let the kids bounce from game to game, then corral them at the bar and grill for all their favorite menu items, including fresh-made pizza, burgers, and nachos. You and the other adults can enjoy a draft beer or cocktail from their full bar while the kids are at play. Rockin' Bowl also offers group pricing, birthday party packages, and holiday parties. It's the perfect destination on a rainy winter day.
271 Rosman Highway, Brevard | (828) 884-2695 | rockinbowl.com 
Find your perfect home in Brevard!
In addition to shopping for some of the best kids gifts around, Brevard, NC is a great place to find an amazing home. Tucked along the edge of the Pisgah National Forest, Brevard is a hotspot for eclectic in-town living and big mountain views. Downtown is a vibrant and walkable hub of independent shops, boutiques, galleries, pubs, and eateries. The town has distinguished itself as an epicenter for outdoor adventures, education, art, and music. And Brevard is rich in year-round events and festivals.
Does that sound like the perfect lifestyle for you? Find your dream home in Brevard now!
Visited 35 times, 1 visit(s) today