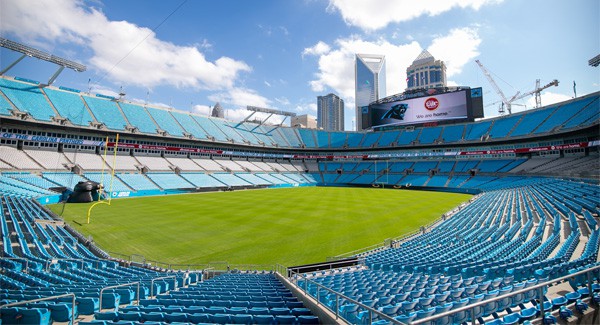 Last Updated on October 27, 2023
Have you ever dreamt that you were an NFL player? Perhaps you've even got the full uniform and pads on, and then the coach calls you into the game. You have to make the big play to win the game and achieve glory on the gridiron, but then you wake up, realizing that kind of thing happening is mostly just a fantasy.
There's something about the excitement of being "the man or woman in the arena," and being a part of a team at the highest level that captivates the human brain. We see our favorite athletes from our seats or TVs running out of the tunnel onto the field and wonder what that life must be like.
While we can't promise any playing time or opportunities to win the big game, Allen Tate's annual Prowl the Den is the perfect opportunity to be given an inside look of what being a Carolina Panther looks like on a gameday.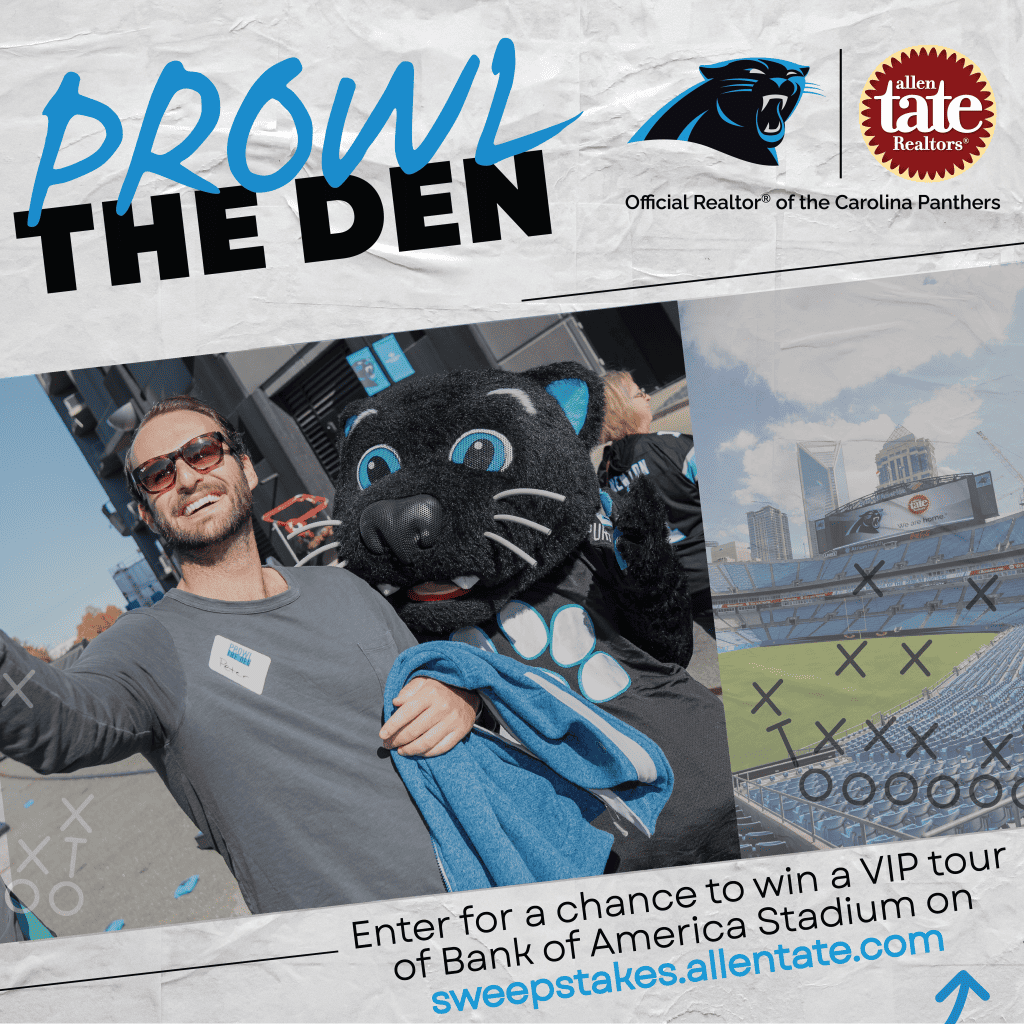 The 25 lucky winners and their three guests each will take part in an exclusive tailgate and tour experience at Bank of America Stadium. The tour will begin with a tailgate party with food, beverages, and games. Panthers' fans will explore areas not open to the public, including the Panthers' locker room, training areas, Gridiron Club, PantherVision studio and the kitchen that prepares food for players and fans on Game Day.
At the end of the tour, one of the 25 tour winners will win a Grand Prize – four suite tickets and four field passes for the home game vs. Atlanta, and four replica Carolina Panthers jerseys. Tour winners must be present to win the Grand Prize.
To enter, register here or stop by any Allen Tate sales office.
We hope if you're given the opportunity, Prowl the Den will give you a special experience that makes what feels like a fantasy world, a reality.
***
Contest ends at 11:59 p.m. on Monday, November 13, 2023. No purchase necessary. Contest is open to NC and SC residents who are 18 years of age or older at the time of entry. Guests must be age 5 or older. Contestants must provide a valid email address. Limit one entry per person. No purchase is necessary. Contest is open to North and South Carolina residents age 18 or older at the time of entry, with a valid email address. Limit one entry per person. Official rules may be found on the contest registration page.
About Allen Tate Realtors
Allen Tate Realtors has been helping our clients achieve their real estate goals since 1957 and is the #1 real estate company in the Carolinas. With local roots and global connections, thanks to our partnership with Leading Real Estate Companies of the World, our real estate agents can provide their customers with superior service, unparalleled connections, and vast market knowledge. Allen Tate provides real estate, mortgage, insurance, and relocation services throughout the entire homeownership lifecycle.
Allen Tate Companies is a proud partner of Howard Hanna Real Estate Services, the largest independent, family-owned real estate company in the country. With more than 13,000 sales associates and staff members across the combined companies, our agents are the best of the best.
Visited 1,174 times, 1 visit(s) today