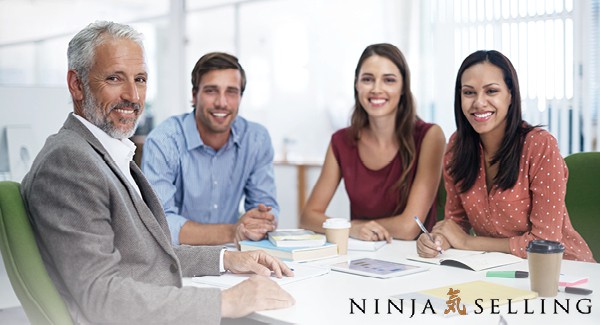 Last Updated on September 8, 2023
Allen Tate Companies, the Carolinas' leading real estate company, is pleased to announce that the following Realtors with Allen Tate, Allen Tate/Beverly-Hanks and Howard Hanna Real Estate recently completed Ninja Selling Installation training.
Ninja Selling Installation is an intense, four-day immersion workshop designed to dramatically increase real estate production and is intended for committed real estate professionals. Developed in 1994 by Jim Dunlap and Larry Kendall, the Ninja Selling system is based on the philosophy of building relationships, listening to the customer and helping them achieve their goals.
The proprietary training, offered in a private session for Allen Tate Realtors, was held September 5-8 at the Hilton-Biltmore Park in Asheville, N.C. The Installation was conducted by Certified Ninja Instructor Eric Zimmerman and facilitated by Allen Tate Director of Professional Development Maggie Evans.
"Despite the name, Ninja Selling Installation is less about selling and more about how to create value for people," said Gary Scott, president, Allen Tate Company. "It's an exceptional program, and I commend these Realtors for making a commitment to elevate their customer relationships."
ASHEVILLE/MOUNTAIN REGION
Lea Blackwood, Leslie Brazil, Jenna Brown, Maria C. Burril, Kate Burris, Dallas Crisp, Leslee Fontaine, Elizabeth Hankley, Alex Leer, Chris Morgan, Maria Rangel, Matthew Rice, Jodie Tolbert, Emry Trantham – Asheville-Biltmore Park
Joseph Breiter, Lili Breiter, Richard Silvey, Stephanie Turner – Asheville-Downtown
Esther Blue, Frank Day, Melinda Maugans, Kristin Schoonover, Natalie Volrath – Asheville-North
Tonya McMahan – Burnsville
Meaghan Austin – Fletcher
Dwain Ammons, Tara Bayne, James Cain, Anthony Caserio, Steve Crouch, Rebecca Drumgool, John Fuller, Danielle Malecek, Susan Rogers, Sharon Sweeney, Melissa Veasey – Hendersonville
Jenn Saltouros – Lake Lure
Adam Clough – Walnut Cove Realty
Travis Bouck, Juli Rogers – Waynesville
CHARLOTTE REGION
Belinda Elder, Lore Hermans, Juliana Labarbera – Charlotte-Ballantyne Cullman Park Building
Aidan Cundiff, Celia Trivette – Charlotte-Center City
David Huss – Charlotte-SouthPark
Bill Balatow, Shaun Hooper, Jon House, Amy Shutes – Mooresville/Lake Norman
HIGHLANDS/CASHIERS REGION
Ken Fernandez – Sapphire
TRIAD REGION
Yvonne Willard – Greensboro
Cristina Ordonez, Erica Yochim, Vivian Wilbourne – High Point
Brooke Cashion – Kernersville
Katelyn Jenkins – Oak Ridge
Harsh Patel, Zach Sawyers, Alan Welch – Winston Salem
TRIANGLE REGION
AnnMarie Janni – Apex
Christine Osborne, Kelly Shields – Cary
HOWARD HANNA REAL ESTATE
Diane Nicolosi, Jen Papili, Keegan Patrick, Robert Ramey, Marcella Truitt – Virginia Beach, VA
Paul Whatley – Kline May Realty
Allen Tate is the Carolinas' largest real estate company with 71 offices in the Charlotte, Triad, Triangle, High Country, Highlands/Cashiers and Asheville/Mountain regions of North Carolina and the Upstate of South Carolina.
Visited 351 times, 1 visit(s) today