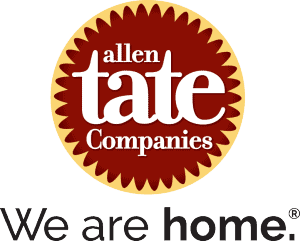 Last Updated on September 29, 2022
Real estate leader moves to former Krispy Kreme headquarters
Allen Tate Companies, the Carolinas' leading real estate company, announces the relocation of its Winston-Salem offices.
The new office is located at 370 Knollwood Street, Suite 300, near the intersection of Stratford Road just off Salem Parkway (I-40 Business). Allen Tate agents from the Hanes Mall Blvd. and Vest Mill Road offices will move to the new location. The office serves clients in Winston-Salem, Forsyth County and surrounding areas.
The modern office features traditional office space, open flex space, training rooms and collaboration areas, and is equipped with the latest technology, design and furnishings. More than 70 Realtors®, leaders and professional staff call the office home. Allen Tate Mortgage and Insurance representatives are also available to assist clients.
"Our new office, in the heart of Winston-Salem, is filled with natural light and glass, which makes it very warm and inviting to both agents and clients. And of course, everyone recognizes the famous Krispy Kreme building. It's a beautiful space," said Holly Lindsey, Allen Tate Winston-Salem branch leader.
"Winston-Salem is an 'easy' place to live, with friendly, active people, and lots of recreation, dining and educational opportunities," said Chadwick Stamper, Allen Tate Winston-Salem branch leader. "We are proud to re-invest in our local community, and we look forward to helping clients find their home here."
To reach the Allen Tate Winston-Salem office or learn more about real estate opportunities with Allen Tate, call 336-778-3990 or visit www.allentate.com/offices/winston-salem.
Visited 371 times, 1 visit(s) today