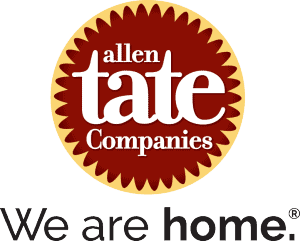 Last Updated on September 29, 2022
Real estate leader opens second Oak Ridge location on NC Hwy 68
Allen Tate Companies, the Carolinas' leading real estate company, announces the opening of its new Oak Ridge, N.C. office.
The new office is located at 1616 NC Hwy 68, near the intersection of NC Hwy 150/Oak Ridge Road. The office is home to Maureena Shepherd & Associates, an award-winning Allen Tate real estate team with 32 years of combined real estate experience.
The team includes agents Maureena Shepherd, Michele Davis, Terri Johnson, and Salem Marso, as well as administrative staff. The office serves clients in Oak Ridge, Stokesdale, Summerfield, Colfax, Kernersville, Greensboro, Winston-Salem, and surrounding areas.
The traditional office design is equipped with the latest wireless technology and features a conference room, agent workroom and lobby. Allen Tate Mortgage and Insurance representatives are available to assist clients.
"Our team has always excelled at understanding our clients' needs and building lasting relationships. Additionally, we have a high-level of commitment to supporting our community beyond the real estate transaction. We sell homes and we serve hearts," said Marso. "Our new office is the perfect space to serve both our clients and our community."
Maureena Shepherd & Associates supports events and organizations including Muffins for Moms, Donuts for Dads, Cookies and Cocoa with Santa, Oak Ridge Youth Association, Oak Ridge Elementary, Stokesdale Elementary, Peck Elementary, North Carolina Leadership Academy, Northwest High School, Greensboro Velo Club, MIB Agents, Veterans Administration Hospital, Moses Cone Health Women's & Children's Center, and Brenner Children's Hospital.
Allen Tate also operates the Oak Ridge Commons office at 2215 Oak Ridge Road. Lori Yager will serve as branch leader for both Oak Ridge offices and Marso will be broker-in-charge for Oak Ridge Hwy. 68.
To contact an agent in the Allen Tate Oak Ridge Hwy. 68 office, call 336-644-1238 or visit www.allentate.com/offices/oakridgehwy68.
Visited 573 times, 1 visit(s) today