Last Updated on October 14, 2016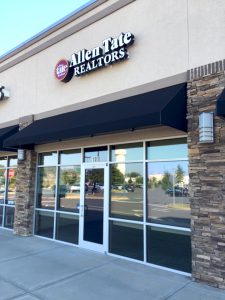 Allen Tate Company is pleased to announce the opening of its newest office, Indian Land-Doby's Bridge. The new office is located in the Cross Creek Shopping Center at 8356 Charlotte Highway #101, Indian Land, South Carolina, approximately five miles south of the N.C. state line.
"We're very excited about our new Indian Land office. The busy retail center location, next to Publix, is extremely convenient for our customers and allows our agents direct access to the community," said Phyllis Brookshire, president, Allen Tate Realtors®.
Diane Kuiper and Katrina Richards will manage both the Indian Land-Doby's Bridge and Charlotte-Ballantyne locations.
The Indian Land-Doby's Bridge office is the 43rd branch office in the company's footprint in North and South Carolina and the 25th office in the greater Charlotte region.
To contact an Allen Tate agent in the Indian Land-Doby's Bridge office, or for more information about a career in real estate, call 803-547-1250.
Visited 102 times, 1 visit(s) today