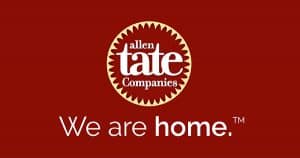 Last Updated on September 29, 2022
Allen Tate Companies, the Carolinas' leading real estate company, has named Hilary Broadway as branch leader and broker-in-charge for the company's Charlotte-Providence@485/Union County office at 18501 Providence Road, Suite 200.
In her new role, Broadway will oversee branch operations, management and training of more than 50 Allen Tate agents and staff. She replaces Diane Wolfe, who is retiring from leadership after more than 19 years with Allen Tate. Wolfe will continue to list and sell residential properties as a Broker/Realtor® with Allen Tate.
Broadway is an award-winning career professional with 26 years of real estate experience with Allen Tate, generating nearly $100 million in closed sales volume. In 2012, she was named branch leader of the Allen Tate Mooresville/Lake Norman office, and in 2016, was also named branch leader of the Allen Tate Statesville office. In addition, she has served as professional development team leader and worked as a regional trainer for Allen Tate on a variety of technology and real estate topics. In 2018, she assumed the role of branch leader of the Charlotte-University City branch.
An active industry and community volunteer, Broadway chaired the Lake Norman Chamber of Commerce in 2014. She served six years on the Chamber's Executive Committee, including positions as vice president of business education and advocacy, vice president of business growth and regional advancement, and director of technology and communication.
She has served two years on the Lake Norman Economic Development Committee board and six years on the Regional Transportation Committee. She is serving her third three-year term on the Canopy Realtor® Association's Professional Standards Committee and has previously served on the Equal Opportunity in Housing Committee, Legislative and Community Affairs Group, Inspector/Realtor Task Force, and CMS/Realtor Task Force. She is also a mediator for Canopy Realtor® Association and for North Carolina Association of Realtors (NCAR) and serves as an ombudsman for NCAR.
Broadway has also volunteered with the American Cancer Society, National Marrow Registry, Junior Achievement, and local PTO events. She served on her church's Staff-Parish Committee for three years, chairing the committee in 2018, is past vice-chair of the Administrative Board of Directors, has assisted with the children's choir, and has sung with the chancel choir.
"Hilary is a dynamic and engaged Realtor, leader, trainer and mentor. She has distinguished herself during the past decade in various leadership roles with Allen Tate, and we are confident that she is the right person to lead our Charlotte-Providence@485/Union County office," said Gary Scott, president, Allen Tate Realtors.
A lifelong resident of Charlotte and Lake Norman, Broadway resides in the Lake Norman area with her husband and daughter.
To contact an Allen Tate agent in the Charlotte/Providence@485/Union County office, call 704- 849-8300.
Visited 533 times, 1 visit(s) today