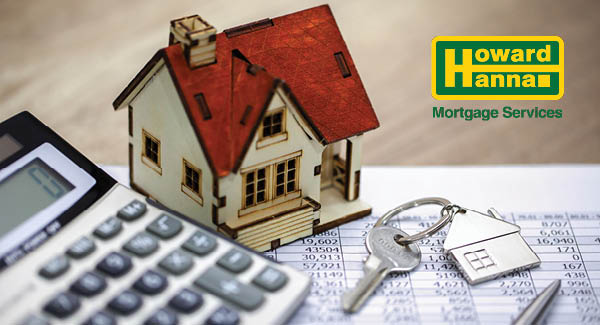 Last Updated on March 6, 2023
Rebrand expands financing programs and services for Carolina home buyers
Allen Tate Mortgage, a division of the Allen Tate Companies, has merged with Howard Hanna Mortgage Services, the country's third largest real estate-owned mortgage company.
This move strengthens the company's reputation as a leading mortgage provider in North and South Carolina, allowing clients to take greater advantage of one of the country's largest, most powerful real estate-owned mortgage companies.
"This is the right time to become stronger together for the benefit of our clients, agents and mortgage team," said Chris Cope, president, Allen Tate Mortgage. "We look forward to offering more competitive opportunities for the home buyers we serve."
Howard Hanna Mortgage Services will continue to provide in-house mortgage services to more than 2,100 Allen Tate Realtors® and their clients, throughout the company's seven-region footprint in the Carolinas. Benefits of the merger include additional mortgage products, competitive pricing, in-house underwriting, and faster turnaround and closing times.
Founded in 1996, Allen Tate Mortgage Services is a full-service mortgage banker with more than 20 loan officers and mortgage professionals providing on-site financial strategies. Howard Hanna Mortgage Services has provided quality mortgage products since 1983.
"We're excited about this opportunity to align our mortgage teams, under a cohesive and intentional marketing strategy, to better serve the needs of Allen Tate agents and their clients and help them reach their real estate goals," said F. Duffy Hanna, president, Howard Hanna Financial Services.
In 2018, the Allen Tate Companies joined forces with Pittsburgh, Pa.-based Howard Hanna Real Estate Services, to create the #1 family-owned-and-operated independent real estate brokerage in the country. Allen Tate will continue to operate under the 66-year-old established brand for its real estate, insurance, and relocation divisions.
For more information, visit www.howardhannamortgage.com.
About Allen Tate Companies
Allen Tate Companies is the Carolinas' leading real estate company, based on closed transaction sides, with 71 offices and more than 2,100 Realtors® in the Charlotte, Triad, Triangle, High Country, Highlands/Cashiers and Asheville/Mountain regions of North Carolina and the Upstate region of South Carolina. Allen Tate provides real estate, mortgage, insurance, and relocation services throughout the entire homeownership life cycle. We are committed to providing and protecting quality of life for the communities we serve. For more information, visit allentate.com.
About Howard Hanna Mortgage Services
Howard Hanna Mortgage Services has provided quality mortgage products since 1983 and earned its place as the third largest real estate mortgage company in the United States, serving Ohio, Pennsylvania, Michigan, North Carolina, and South Carolina. As a subsidiary of Hanna Holdings, Inc., Howard Hanna Mortgage Services is an affiliate of Howard Hanna Real Estate Services, the nation's largest family-owned and-operated full service real estate broker. For more information, visit www.howardhannamortgage.com. NMLS #101561
Visited 972 times, 1 visit(s) today