Last Updated on February 21, 2017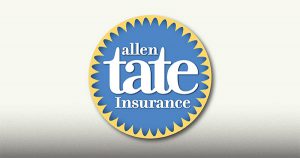 Allen Tate Insurance, part of the Allen Tate Family of Companies, has been named to the Top 10 Auto-Owners Insurance agencies for 2016.
The company is ranked No. 4 of all Auto-Owners agencies in North Carolina, based on volume of increased business with Auto-Owners during the past year.
"We're proud of our partnership with Auto-Owners. They offer great service and competitive products to Allen Tate Insurance clients," said Robin Price, president, Allen Tate Insurance.
Auto-Owners Insurance began in 1916 and provides auto, home, business and life insurance in 26 states through over 6,200 agency partners. They have been a Fortune 500 company for the past 13 years, and received the highest rating afforded insurance companies by A.M. Best for the past 44 years.
Visited 42 times, 1 visit(s) today