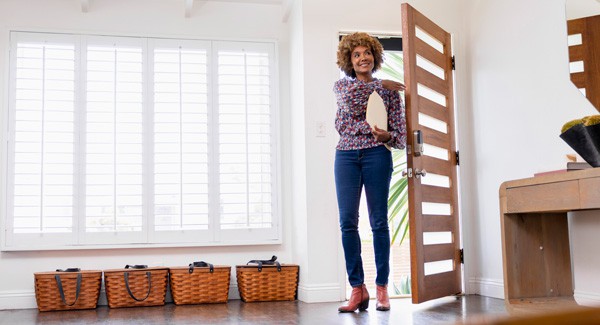 Last Updated on October 13, 2022
Carolinas' #1 real estate company earns coveted industry award for 21st time
Allen Tate Companies were among the top brokers honored at the Annual Network Referral Performance Awards held March 1, 2021 by Leading Real Estate Companies of the World® (LeadingRE).
Allen Tate received the Crown of Excellence Award for the 21st time. The Crown is awarded to the LeadingRE member firm with the highest point total earned from performance ranking for firms with 500 or more associates.
The company also earned an Award of Excellence for Outgoing Referral Production and an Award of Excellence for Outgoing Sales Production within their company-size category.
The awards, traditionally held in conjunction with the LeadingRE annual conference in February or March, were held virtually for the first time. The annual LeadingRE Conference Week has been postponed until May 23-27, 2021.
"Last year, home became more important than ever, and we are fortunate to work in an industry that helps people find the right home – wherever that may be. It is truly an honor to be part of the LeadingRE network and have colleagues and friends across the globe who share and support our mission. We celebrate all of the award winners and are most grateful to share the virtual awards stage with them," said DJ Stephan, president of Allen Tate Relocation and Corporate Services.
"The strength and reach of the LeadingRE network always leaves me awestruck. I certainly miss the opportunity to see everyone in person, but this virtual event was a great opportunity to celebrate our shared successes as independent brokerages," said Allen Tate Companies President and CEO Pat Riley.
Allen Tate Companies is a founding member of LeadingRE, the largest network of 550 premier locally branded real estate firms in 65 countries producing more than 1.1 million annual home transactions of more than $257 billion. LeadingRE provides a broad range of brokerage services to its affiliates, including lead generation, cross-market referrals, branding support, luxury marketing, online exposure, technology systems, and industry-leading professional development.
In 2019, Allen Tate completed a partnership with Howard Hanna Real Estate, the largest home seller in Pennsylvania, Ohio, and New York. This partnership created the #1 privately owned real estate company in the nation, with more than 11,000 agents and employees in 272 offices in 10 states.
Visited 414 times, 1 visit(s) today