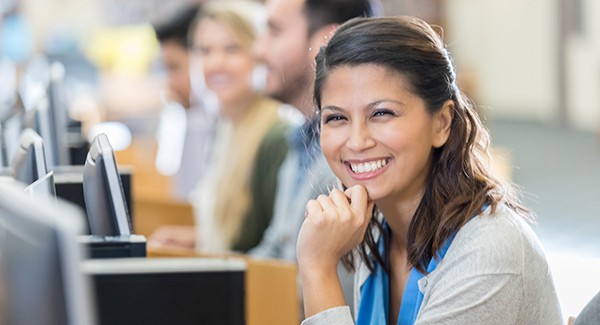 Last Updated on November 17, 2023
Allen Tate Companies, the Carolinas' leading real estate company, has announced that the following individuals have graduated from the company's Winner's Edge program:
ASHEVILLE/MOUNTAIN REGION
Kassady Davis, Chris Peterson, Sally West – Asheville- Biltmore Park
Elijah Banks – Asheville-Fletcher
Lacey Woodard – Asheville-North
CHARLOTTE REGION
Daniel Melgarejo – Charlotte-Ballantyne
Jose Vazquez – Charlotte-Providence @485 – Union County
Amy Almond, Roberta Eustaquio – Concord
Carie Cosenza – Davidson
Alyssa Chen, Candy Evert, Jose Hughes – Matthews/Mint Hill
Mai Vazquez – Mooresville/Lake Norman
Chad Kessinger – Shelby
Cindy Hoover, Samantha Reinhardt – Wesley Chapel
HIGHLANDS/CASHIERS REGION
Joel Teston – Highlands/Downtown
TRIAD REGION
Scott Goodson, Kendall Ryan – Burlington
Montrel Caldwell, Jr., Reem Hamad, John Turner-McClelland – Greensboro
Michael Bochenski – High Point
Brandon Lazarus, Ismael Valdez Cruz – Winston-Salem
TRIANGLE REGION
Olashaun Parker – Cary
Margaret Roundtree – Durham
Christopher Lawrence – Lake Royale
Djuana Mills Hazel, Beth Ponder – Raleigh-Falls of Neuse
Don Johnson, Nancy Mendoza – Raleigh-Glenwood
Victoria Kennedy – Wake Forest/Rolesville
Exclusively for Allen Tate Realtors, Winner's Edge is a required, comprehensive real estate training program. The curriculum includes the latest in national real estate trends, technology, license law, sales and marketing techniques, integrated with detailed information about the local real estate market. As a result of this intensive course of study, Realtors are equipped with the latest tools in the industry in order to serve their clients in a knowledgeable, caring and professional manner.
Since 1957, Allen Tate Realtors has focused on the needs of consumers by providing one-stop shopping with choices in branches located in communities throughout the Carolinas.
Visited 279 times, 1 visit(s) today