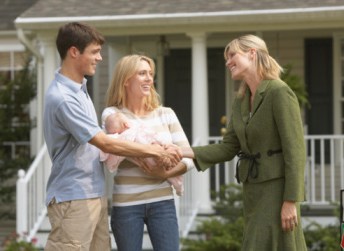 Last Updated on December 23, 2022
Allen Tate President/CEO Pat Riley says home price appreciation will slow, days on market will increase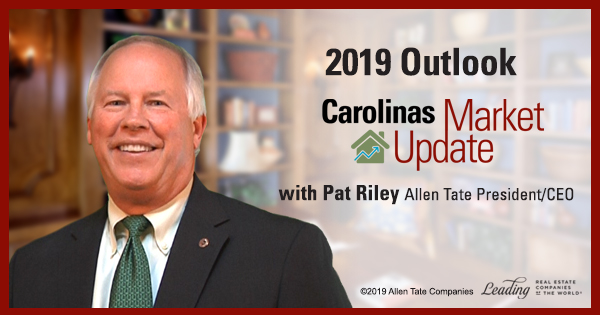 What goes up must come down. But when it comes to real estate, that's a good thing for the overall market climate.
After years of unrealistic appreciation of home prices, we will see the 2019 real estate market return to a level of normal that's sustainable for the long term, says Allen Tate President and CEO Pat Riley, in the January edition of Carolinas Market Update.
"Last summer, we began to see the real estate market re-balance itself. In the five years post-recession, we have enjoyed annual appreciation rates double or triple the historic average of about 2.5 percent per year," said Riley. "But rates of 6 to 11 percent simply are not sustainable over time."
This adjustment is not a negative, Riley emphasizes. But sellers must be realistic in their expectations, as average days on the market will also increase – from less than 30 days in some areas to a norm of 90 to 120 days. And sellers must understand that buyers will move on from a home that is overpriced, outdated or in need of repairs.
In 2019:
Renters should put steps in place to move toward homeownership as their leases end.
Baby Boomers should get their homes ready to sell, so the work is done when the time is right to downsize.
Mortgage pre-approval is a non-negotiable, first step for buyers.
Your Realtor is there to help you negotiate an offer and to guide you through years of homeownership.
"While it's good to take a look in the rearview mirror, it's important we focus on the road ahead. In 2019, we're in for a nice normal drive as we coast along at the speed limit," said Riley.
Carolinas Market Update is targeted to consumers in the Charlotte, Triad, Research Triangle and Upstate S.C. regions. It is produced quarterly by the Allen Tate Companies and features information, statistics, trends and predictions about the real estate market in North and South Carolina.
Visited 20 times, 1 visit(s) today