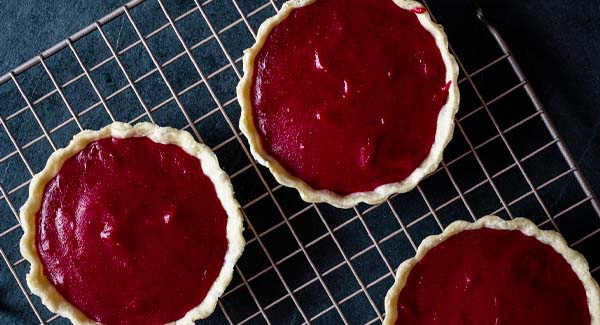 Last Updated on April 25, 2023
After a long week, nothing soothes the soul quite like brunch. This breakfast-meets-lunch feast allows you to enjoy perfectly poached eggs, fluffy biscuits, mimosas and more — all at the lazy hour of 11 am (or later). Plus, it's the perfect excuse to catch up with friends and loved ones! Keep reading to see our picks for the top 12 best brunch locations in Charlotte. 

Facebook | Instagram | Brunch Menu
4625 Piedmont Row Drive, Suite 10 OR 14815 Ballantyne Village Way, Suite 150
Breakfast is served all day at Terrace — and thank goodness for that because we can't get enough of it! The menu reflects Southern charm and influence, but each dish is scratch-made with high quality ingredients. There's no mystery as to why this place has been considered one of the best brunch places in town for years! Settle down in the inviting atmosphere (complete with rich woods and custom artwork), order a breakfast cocktail or coffee, and dig in.
Facebook | Instagram | Brunch Menu
1100 Metropolitan Avenue, Building E, Suite 100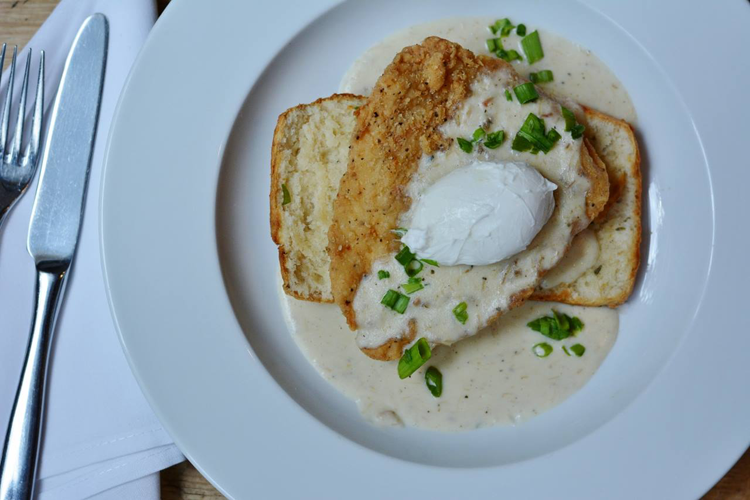 Photo courtesy of Vivace 
For unbeatable skyline views, bottomless mimosas (and Bloody Marys), and mouthwatering cuisine, look no further than Vivace. The colorful Italian cuisine captures the hearts of many, but you'll also find a few Southern influences whipped into the mix. Look out for the crispy chicken and biscuit (served with pancetta cream gravy and a poached egg), the shrimp and grits, or the spaghetti carbonara. To get the true brunch experience, dine "The Vivace Way." This option gives you full access to the Bloody Mary Bar, an appetizer and an entrée.
Facebook | Instagram | Brunch Menu
4620 Piedmont Row Drive, Suite 110
Any brunch buffet that comes with oysters is alright in our book, but Georges Brasserie goes above and beyond to deliver a truly delightful (and delicious) brunch experience. Eggs Benedict, crispy bacon, shrimp and grits, and beignets are all staples, but you can also enjoy an omelet station and a mouthwatering selection of pastries. Enjoy it all for just $25 per person (and just $12 for kids).
Facebook | Instagram | Brunch Menu
Nestled in the heart of Uptown, Dandelion Market is a gem waiting to be discovered. The laid-back pub atmosphere is refreshing when you're looking for a casual (but still delicious) brunch, and the staff will make you feel like part of the family. Look for hearty hashes, two varieties of eggs Benedict, an impressive selection of omelets, and so much more! We highly recommend accompanying your choice with the market mimosa (with prosecco and blackberry preserves), or with a drink from the Bloody Mary bar.
Facebook | Instagram | Brunch Menu

Hip-hop music, globally-inspired fare and a rustic chic atmosphere set littleSpoon apart from the rest! This funky breakfast and lunch eatery has captured the hearts of many Charlotte locals with its quirky personality and killer menu. And although the staff likes to have fun, they take the food very seriously. The brunch menu features creatively presented entrées from around the world and shareable bites that are nothing short of Instagram-worthy.
Facebook | Instagram | Brunch Menu
A craft brewery might not be the first venue you think of for weekend brunch, but it would be a big mistake to overlook Heist Brewery. The Sunday brunch buffet is packed with flaky pastries, smoked bacon and the like, and entrées include hearty breakfast classics like huevos rancheros, chicken and biscuits, and omelets. Accompany your meal with the Man-Mosa (made with Tito's vodka) or one of the excellent cold brews on tap.
Facebook | Instagram | Brunch Menu
Shining reviews and press nods for Bistro La Bon are not difficult to come by. Maybe all of the positive attention is due to the friendly staff or chic dining area, but we really suspect it's because of the food! The Saturday brunch menu features classic takes on eggs Benedict, French toast, omelets and the like, but there are a few globally-inspired dishes mixed in as well. On Sundays, however, patrons are welcome to indulge in a magnificent brunch buffet complete with crab mac & cheese, Swedish meatballs, kielbasa and cabbage, curried cauliflower, and all of your traditional breakfast fixin's. Get it all for just $22 per person!
Facebook | Instagram | Brunch Menu
Café Monte is known for its affordable, high-quality French fare and exquisite selection of pastries. Unsurprisingly, it's also a top brunch destination in the Charlotte area! The brunch menu includes baked brie, flavorful quiches, Florentine and Parisian omelets, piping hot beignets, and soul-warming espresso beverages. Enjoy your choice in the cozy dining room or outside on the sunny patio!
Facebook | Instagram | Brunch Menu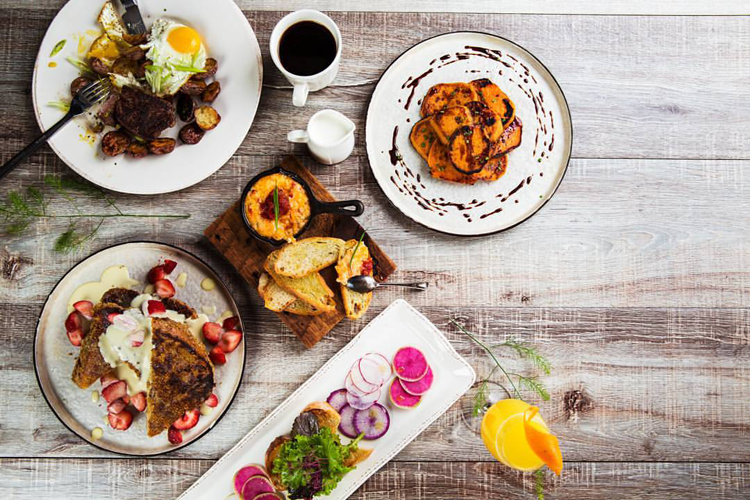 Photo courtesy of the Plaid Penguin via Dogwood Southern Table & Bar
It's not difficult to spot the Southern influences on Dogwood's menu — pimento cheese, house-made biscuits and roasted oysters are just the beginning. But although the cuisine is familiar, everything is cooked to perfection and paired with interesting flavors to make for a truly memorable meal.
Facebook | Instagram | Brunch Menu
300 East serves the best breakfast pizza in Charlotte, if we do say so ourselves. The venue serves up inventive, new-American fare in a refurbished Victorian home, and Sunday brunch is an event to be cherished. The aforementioned pizza comes with chorizo, red sauce, cheese, scallions, queso fresco and several locally sourced fried eggs (yum), but you can also find other fun twists on your favorite breakfast classics. Don't miss it!
Facebook | Instagram | Brunch Menu
With southern influences, locally sourced fare and an unbeatable atmosphere, there's no mystery as to why The Asbury is a favorite among locals and visitors alike. The modern space tucked inside the Dunhill Hotel welcomes hungry passersby to enjoy creative meals crafted from the heart. For brunch, look for standout menu items like the deviled eggs (which change frequently to reflect the chef's whim), the chicken and waffle, and the bacon and pimento cheese-stuffed omelet.
Facebook | Instagram | Brunch Menu
Upstream Restaurant is known for its fresh, flavorful and fish-forward cuisine. Sushi and Asian-inspired dishes adorn the dinner menu, but it's also a popular destination for brunch! During the morning hours, look out for exciting riffs on your favorite brunch classics, including hot smoked salmon with soba toast, kabocha pancakes with southern praline sauce, or biscuits and gravy with duck confit, foie gras and green curry gravy.
Brunch every weekend in Charlotte, NC!
Known for its charming neighborhoods, cultural attractions, successful business economy, and natural beauty, Charlotte, NC is an exceptional city to call home. Begin your search for homes for sale in Charlotte, NC.
Enjoy your brunch!
Where are your favorite places to brunch in Charlotte? Share them with us in the comments below.
Visited 136 times, 1 visit(s) today