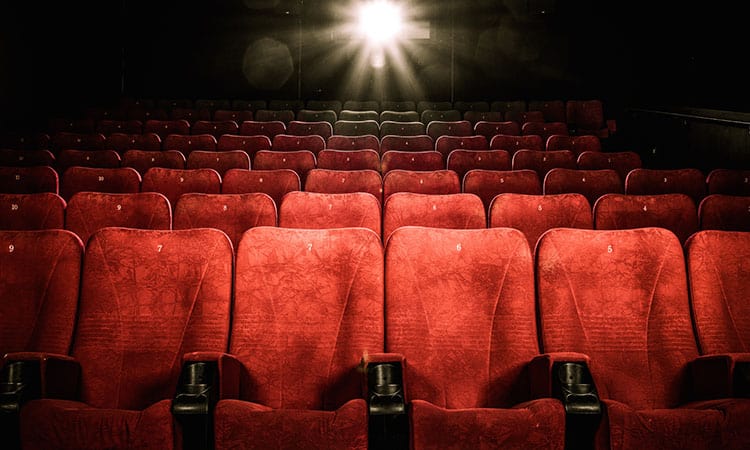 Last Updated on March 17, 2023
Does that spot look familiar?

You may have seen it on the big screen!

Western North Carolina has been a popular filmmaking destination for decades. In fact, Hollywood has given WNC a starring role in many movies over the years. With our scenic mountains, beautiful rivers and waterfalls, and comfortable temperatures, it's no wonder why the local landscape is in such high demand!

Below, you will find information about a variety of movies filmed in our region, as well as an interactive map to each filming location. Grab a friend and your camera, explore the WNC Movie Trail, and act out the most memorable scene from your favorite movie.

---
Skip ahead! Explore spots along the WNC Movie Trail near you:
---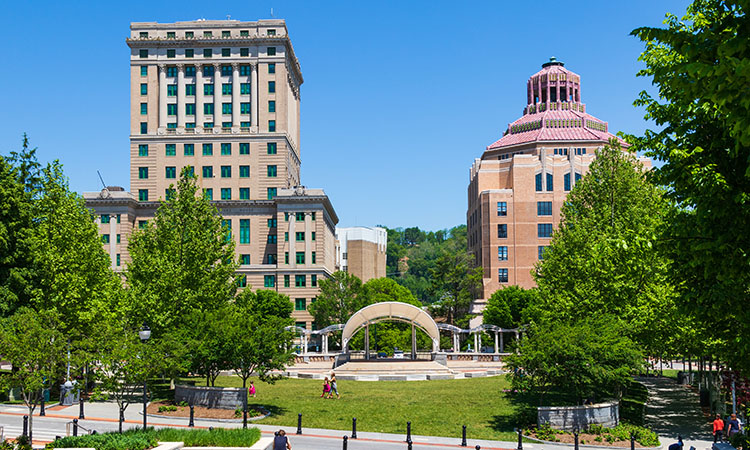 9 movies filmed near Asheville
28 Days (2000)
Not to be confused with the similarly named zombie flick, this film tells the story of a woman (Sandra Bullock) navigating drug and alcohol abuse during court mandated rehab. YMCA Blue Ridge Assembly in Black Mountain was used as the film's Serenity Glen rehab center. The YMCA continued to operate during the shooting of the film.
Bull Durham (1988)
Kevin Costner, Susan Sarandon, and Tim Robbins star in this baseball-themed box office hit. The film was shot primarily in North Carolina, with some scenes at Asheville's McCormick Field. Other areas of Asheville you may recognize on screen include downtown and today's River Arts District.
The Green Mile (1999)
Filmed primarily in Tennessee, portions of this Academy Award nominee were filmed in Blowing Rock and along the Blue Ridge Parkway. Exteriors of the "Georgia Pines" nursing home were shot at Flat Top Manor, a 20-room mansion in Moses Cone Memorial Park. The manor is now home to the Parkway Craft Center, which features handmade crafts by regional artists.
The Hunt for Red October (1990)
This Cold War submarine thriller has an A-list cast, led by Sean Connery. The backdrop for the final scene is Lake James in Burke County. The location was used in a last-minute re-shoot to represent the Penobscot River in Maine.
Masterminds (2016)
Based on the October 1997 Loomis Fargo robbery, this comedy stars Zach Galifianakis and several SNL alums. The movie was filmed in a number of locations around WNC, including Downtown Asheville, Arden, Old Fort, Swannanoa, Franklin, and Waynesville.
Songcatcher (2000)
This award-winning film is loosely based on several people who made real history in WNC. In the film, musicologist Dr. Lily Penleric travels to remote Appalachian settlements to catalog the Scots-Irish ballads that have evolved in the region. The movie was filmed entirely around Asheville.
Thunder Road (1958)
This classic Robert Mitchum film tells the story of a Korean War vet who returns home to the mountains and takes over the family moonshining business. The movie was shot entirely on location in Asheville. Mitchum stayed in the penthouse of what was the Battery Park Hotel (now Battery Park Senior Apartments) during filming.
Winter People (1989)
A young widower (Kurt Russell) moves with his daughter into a North Carolina mountain town and quickly takes up with a young woman (Kelly McGillis) with an illegitimate baby. The film is based on a novel by Asheville author John Ehle and was filmed in Asheville and Plumtree (Avery County).
The World Made Straight (2015)
Based on a true story, which was novelized by Ron Rash, this film stars Noah Wyle as a young man struggling to escape the legacy of a Civil War massacre in a rural Appalachian community. The movie was filmed in Black Mountain and Marshall, where the historical events took place.
Scout out your perfect location. Find homes near where your favorite movie was filmed. Search homes for sale in Asheville.

---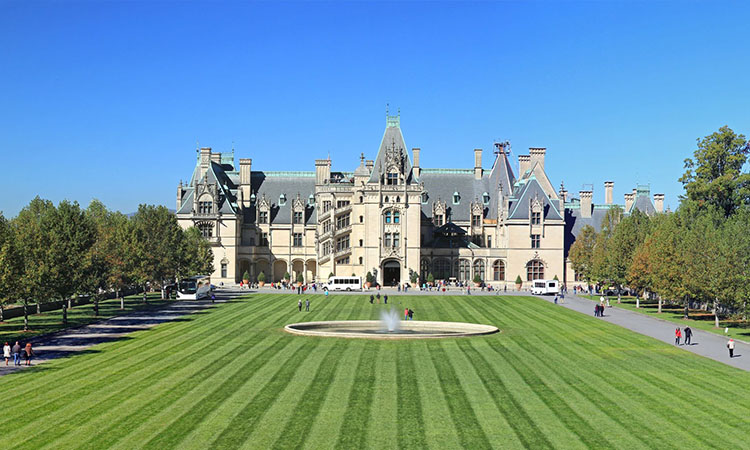 8 Movies Filmed at the Biltmore Estate
Being There (1979)
This Peter Sellers classic portrays a simpleminded gardener who becomes a trusted advisor to a powerful businessman and a Washington insider. Portions of the film were shot in Asheville and at A-B Tech, but the Biltmore House served as the notable mansion in the film.
Forrest Gump (1994)
This Oscar favorite was filmed all over, including at the Biltmore Estate. The area of Grandfather Mountain, where some of his running scenes were filmed, has become known as the "Forrest Gump Curve." You can drive it or get out and simulate his running.
Hannibal (2001)
Directed by Ridley Scott, this 2001 film finds the infamous Dr. Hannibal Lecter as a target for revenge from a powerful victim. The Biltmore House serves as Mason Verger's (Gary Oldman's) mansion. Several scenes were filmed at barns on the farm, as well.
My Fellow Americans (1996)
Two former U.S. presidents become reluctant allies and risk their lives in order to expose the current president of corruption. Filming locations include many places in WNC, including Asheville, Black Mountain, the Biltmore Estate, Dillsboro, Marshall, and Waynesville. The train used in the movie is a functioning Great Smoky Mountains Railroad tourist train.
Patch Adams (1998)
This true story depicts Robin Williams as Hunter "Patch" Adams, an aspiring medical doctor who uses unconventional methods to help his patients. While most of the movie was filmed in California, some scenes were shot on the Biltmore Estate.
The Private Eyes (1980)
This Sherlock Holmes spoof stars Don Knotts and Tim Conway, who are investigating a mysterious death at a possibly haunted mansion. The Biltmore Estate served as the primary filming location. And during the filming, a real-life mystery was uncovered at Biltmore.
Ri¢hie Ri¢h (1994)
Where else would you choose to shoot a movie about the richest kid in the universe? Fresh off a string of successful films ("Home Alone," "My Girl," "The Good Son,"), Macaulay Culkin actually was the richest child in the world when this movie went into production at Biltmore.
The Swan (1956)
Grace Kelly portrays a beautiful princess who's to be married to the Crown Prince Albert (Alec Guinness). Instead, she falls in love with the charming Professor Nicholas Agi (Louis Jourdan). This film was shot on location at Biltmore and at Lake Junaluska. Later, after marrying Rainier III, Prince of Monaco, the same year that this movie was released, real-life Princess Grace would name her first child Albert.
Scout out your perfect location. Find homes near where your favorite movie was filmed. Search homes for sale in Biltmore Forest.

---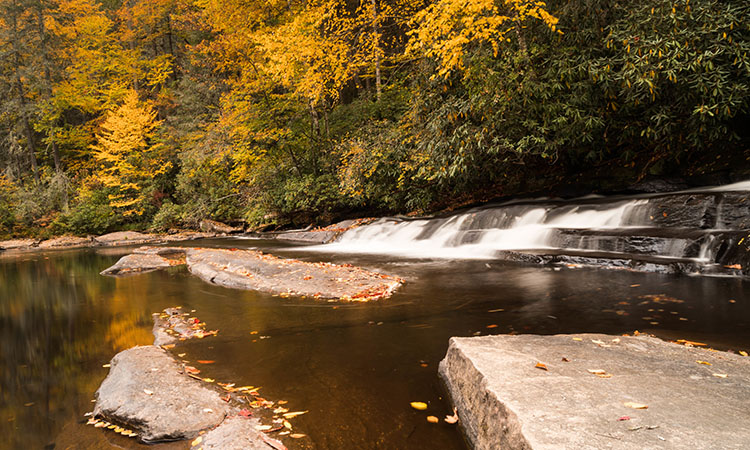 3 Movies Filmed near Brevard
The Hunger Games (2012)
This is the first of four films based on the best-selling dystopian YA book series of the same name. Portions of the film were shot throughout North Carolina, including in Asheville and Black Mountain. Most notably, the forest where main character Katniss spends her time was shot in DuPont State Recreational Forest and Pisgah National Forest near Brevard. The once-abandoned Henry River mill village served as Katniss' home of District 12.
The Journey of August King (1995)
This multi-dimensional drama is based on a 1971 novel written by Asheville author John Ehle. In the story, a farmer in 1815 must choose whether to help a runaway slave. The whole film was shot on location in the forests of Western North Carolina,
The Last of the Mohicans (1992)
This is the quintessential film that brings James Fenimore Cooper's 19th century novel to life. The red-brick bridge that characters cross over in the beginning of the movie is at the Biltmore Estate. Other WNC filming locations include Chimney Rock, Hickory Nut Falls, the Blue Ridge Parkway, Linville Falls, Table Rock Mountain, Pisgah National Forest, DuPont State Forest, Reems Creek, and the Manor Inn on Charlotte Street in Asheville.
Scout out your perfect location. Find homes near where your favorite movie was filmed. Search homes for sale in Brevard.

---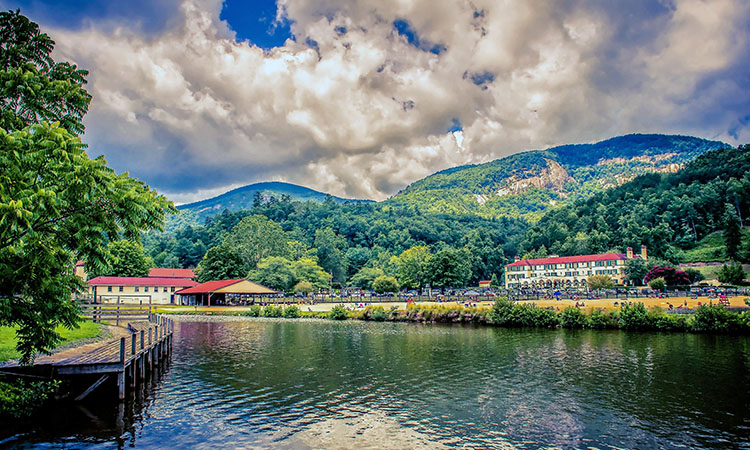 2 Movies Filmed near Hendersonville
Dirty Dancing (1987)
This classic romance tells the story of Frances "Baby" Houseman, who falls in love with dance instructor Johnny Castle while spending the summer at a Catskills resort with her family. Lake Lure was one of the central filming locations, though several buildings used no longer stand. The town still celebrates their involvement at the annual Dirty Dancing Festival.
Heavyweights (1995)
Co-written by Judd Apatow, this family comedy is about a supposedly posh weight-loss camp for teenagers that turns out to be "a woodland hellhole run by a psycho ex-fitness instructor." It was primarily filmed at the real-life Camp Pinnacle in Hendersonville. Other scenes were shot in Asheville, Flat Rock, and at Jump Off Rock in Laurel Park.
Scout out your perfect location. Find homes near where your favorite movie was filmed. Search homes for sale in Hendersonville.

---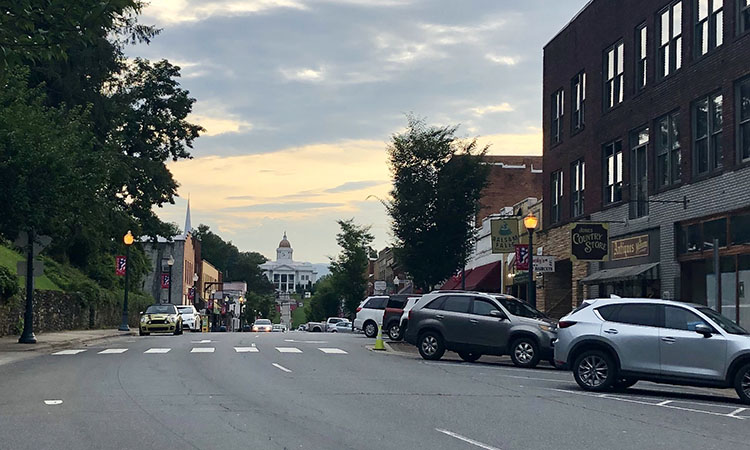 5 Movies Filmed near Waynesville
The Clearing (2004)
Dreams of a peaceful retirement come crashing down when Arnold Mack (Willem Dafoe), a disgruntled former employee, abducts Wayne Hayes (Robert Redford) in broad daylight at gunpoint. The film is based on the true story of a 1980s kidnapping in the Netherlands, but moves the story to America. Portions were filmed in Great Smoky Mountains National Park.
The Fugitive (1993)
A seasoned U.S. Marshall (Tommy Lee Jones) chases a man accused of murdering his wife (Harrison Ford), who in turn is trying to track down the real killer before he himself is brought in. Much of the film was shot in WNC, including areas around Bryson City, the Blue Ridge Parkway, Great Smoky Mountains Railroad in Dillsboro, and Sylva.
Nell (1994)
Jodie Foster plays a young hermit woman in this Oscar-nominated film. The movie's lake scenes were filmed on Fontana Lake in Graham County. After production wrapped, you could visit the cabin set and artificial stones that had been placed in the lake. Other filming locations included Franklin and Robbinsville.
Three Billboards outside Ebbing, Missouri (2017)
This film generated a lot of local and Oscar buzz! In it, a woman challenges the local authorities to solve her daughter's murder when they fail to catch the culprit. Although set in Missouri, the movie was filmed exclusively in WNC, including in Asheville, Black Mountain, Dillsboro, Maggie Valley, Sylva, Cullowhee, and Clyde.
A Walk in the Woods (2015)
In this adventure comedy, Bill Bryson (Robert Redford) returns to the U.S. after two decades in England and reconnects with his homeland by hiking the Appalachian Trail with one of his oldest friends, Stephen Katz (Nick Nolte). Parts of the true story were filmed at Fontana Dam.
Scout out your perfect location. Find homes near where your favorite movie was filmed. Search homes for sale in Waynesville.

---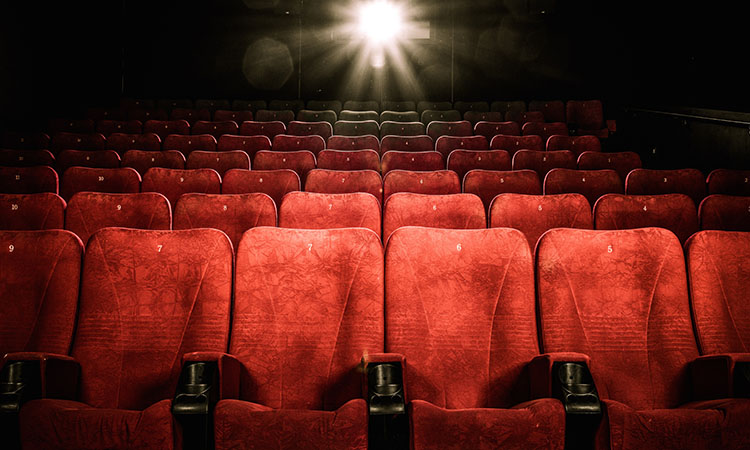 5 Movies about WNC Filmed Elsewhere
Western North Carolina has been home to many great storytellers and has inspired many more. Several of the films above were based on books, but there are many more set in our mountains. However, not all movies based on books about WNC were shot in the region.
Cold Mountain (2003)
Based on a true family story of the author's, this book and film tell the tale of William Pinkney Inman. Inman was conscripted from his home in WNC into the Confederate army during the Civil War, but deserted to return to his love, Ada. Even though much of the film takes place in the Blue Ridge Mountains, the film was primarily shot in Romania.
Genius (2016)
"Genius" is the story of Maxwell Perkins, editor to famed authors F. Scott Fitzgerald and Thomas Wolfe, Asheville's native son. While star Jude Law visited town during research for the film, production took place in the UK and Czech Republic. It was a missed opportunity to showcase scenic Riverside Cemetery, if you ask us.
The Longest Ride (2015)
Based on a Nicholas Sparks novel, characters in this story visit Black Mountain College in their youth and engage with many artists who studied there. The movie was filmed in North Carolina, but production did not make it to WNC for any of the scenes.
Memphis Belle (1990)
This Matthew Modine action film is loosely based on the memoir of Col. Robert K. Morgan, who once flew his B-17 bomber between Asheville's city and county buildings. Despite a prime opportunity to recreate that scene in town, the film was shot exclusively in the UK. (Side note: Col. Morgan worked for NAI Beverly-Hanks for many years before retiring.)
Serena (2014)
Based on Ron Rash's novel, Serena is the tale of a timber magnate whose life is complicated when he marries a young woman named Serena. Despite taking place in the mountains of North Carolina, the film was shot almost exclusively in the Czech Republic.

---
Travel the WNC Movie Trail
Are you interested in recreating a little movie magic? We have created the WNC Movie Trail, a map that will take you to the most notable shooting locations on our end of the state. The WNC Movie Trail includes cinematic sites like Dupont Forest, Lake Lure, and Downtown Asheville.

---
What's your favorite flick along the WNC Movie Trail? Let us know in the comments:
Visited 454 times, 1 visit(s) today