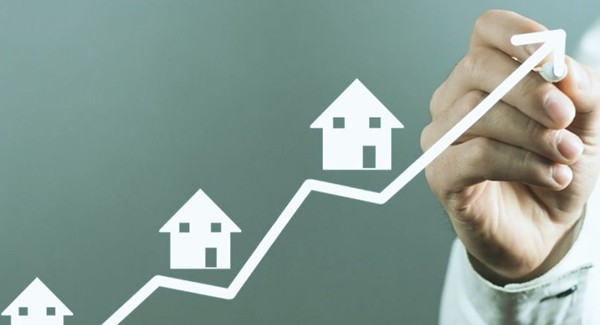 Last Updated on April 12, 2023
Allen Tate parent company celebrates growth as many brokerages show declines
Hanna Holdings Inc., the largest family-owned and -operated real estate brokerage in the United States and parent company of Allen Tate Realtors®, has been recognized by Real Estate News as one of only five large real estate companies in the nation that increased their sales volume between 2021 and 2022.
2022 was a challenging year for many real estate brokerages, but Howard Hanna's top-tier agents and industry-leading marketing technologies kept the company a step ahead throughout their 13-state footprint, including Allen Tate's seven regions in North and South Carolina.
"We've worked hard for years to recruit the top talent in the business," said Howard "Hoby" Hanna IV, president of Howard Hanna Real Estate Services (HHRES). "We've invested in our people and the right technologies to give us a competitive advantage, and it continues to pay off."
"Allen Tate Realtors reported $8.7 billion in closed sales volume in 2022, a significant increase over the previous year," said Gary Scott, president of Allen Tate Realtors. "We are proud to have contributed to the overall growth of Howard Hanna in a year when many brokerages saw a decline in sales volume."
"Across the Carolinas, our agents remained competitive, despite low inventory, higher interest rates and continued price appreciation. Our acquisition of Beverly-Hanks Realtors in the Asheville/Mountain region in August 2022 extended our footprint and further strengthened our position as the Carolinas' real estate leader," Scott said.
HHRES was recently recognized as the #1 privately held real estate brokerage firm in the United States by the 2023 RealTrends 500 and the RISMedia Power Broker Report.
The Hanna Family of Companies is led by Howard Hanna Real Estate Services. In addition to Allen Tate Realtors in the Carolinas, Howard Hanna partner companies include Howard Hanna | Rand Realty, Howard Hanna | Coach Realtors and The F.C. Tucker Company. Together, they form a powerhouse brand that stretches across the East Coast and into the Midwest, reliably serving clients with best-in-class agents and offerings.
2022 was a year of significant growth for the brokerage, in which HHRES acquired HER REALTORS in Ohio and Albert Anthony Real Estate in Pennsylvania.
"We've been able to really strengthen our existing markets and make some strategic partnerships to expand our footprint," Hanna said.
In 2023, HHRES has continued its trajectory of growth. In early March, the firm acquired Coach Realtors, a well-respected real estate firm in Long Island, N.Y.
Over the past several years, Howard Hanna has had a deliberate growth plan, focused on increasing its footprint through strategic partnerships and organic growth. The opportunity for meaningful partnerships with other family-owned companies that have similar goals and values is key to the growth of the Hanna Family of Companies and success in their markets.
Through the combined strength and continued efforts of each of these companies, their leadership, and their sales associates and employees, 2023 is poised to be another strong year of growth across the Hanna Family of Companies.
About Allen Tate Companies
Allen Tate Companies is the Carolinas' leading real estate company, based on closed transaction sides, with 71 offices and more than 2,100 Realtors® in the Charlotte, Triad, Triangle, High Country, Highlands/Cashiers, and Asheville/Mountain regions of North Carolina, as well as the Upstate region of South Carolina. Allen Tate provides real estate, mortgage, insurance, and relocation services throughout the entire homeownership lifecycle. We are committed to providing and protecting quality of life for the communities we serve. For more information, visit www.allentate.com.
About Howard Hanna
The Hanna Family of Companies proudly provide real estate, title, insurance, and mortgage services to clients across 13 states. As the largest family-owned and -operated real estate brokerage in the United States, this full-service real estate company has nearly 500 offices and 15,000 sales associates and staff, including many of the industry's top-producing real estate, title, mortgage, and insurance agents. For more information, visit www.HowardHanna.com.
Visited 214 times, 1 visit(s) today