Last Updated on April 6, 2023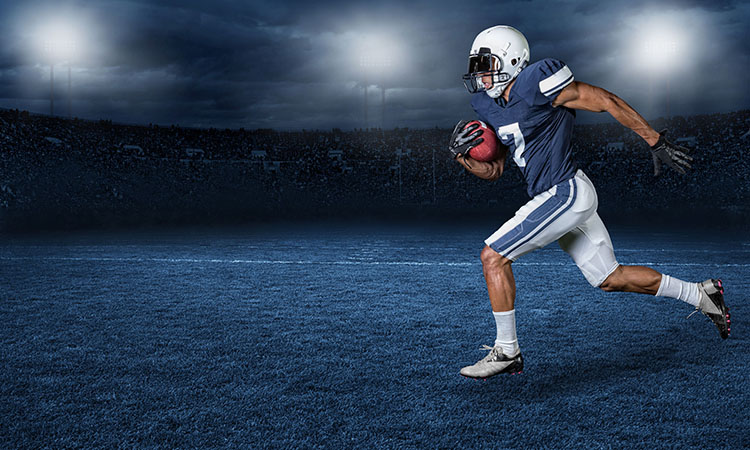 Can you think of anything more American than a gridiron showdown on the big screen? How about enjoying the Big Game with a beer in one hand and a chicken wing in the other?
Whether you think football is the greatest game on earth, you love the halftime performers, or you're just in it for the guacamole, the Big Game is always a big deal. If you don't have the perfect home to host a party, then try your luck at one of these great local venues.
Here are 7 super bars in Hendersonville, NC to watch the Big Game this Sunday:
Oklawaha Brewing Company
Whether you are into commercials, Rihanna, or even football, Oklawaha Brewing Company will have it on all screens with the sound on! The award-winning brewery opens at noon, well ahead of when the game starts at 6:30 PM. Get there, grab a beer, and enjoy. (You can also make a list of all the beers you want to come back and sample with your LoLo gift.) Oh, and they're hosting an event called Super Bowl Sunday Pot Luck Party!2. So, feel free to bring a dish to share!
147 1st Avenue E, Hendersonville | (828) 595-9956 | oklawahabrewing.com
The Blue Door Bottleshop & Beer Hall
One of the more colorful highlights of Hendersonville's craft beverage scene is the Blue Door Bottleshop. It's your one-stop spot for a diverse selection of beer, wine, sake, mead, or cider. Shop from their regional shelves of bottles and cans, or create a mix pack. Or simply sit back, catch up with friends over one of 20+ rotating taps, and enjoy the Big Game on one of their three screens. In addition to beer, you can always find a kombucha, hard seltzer, or hard cider on tap for the game.
146 3rd Avenue E, Hendersonville | (828) 290-4191 | thebluedoorhvl.com
Dugout Sports Bar & Taphouse
Since 2012, the Dugout has been the place to go for fans of sports and local beer. The bar and grill offers a great selection of sports-themed apps and meals. Come root for your team or boo the one you hate. With an extensive pub menu available, it's easy to fill up on all your gametime favorites. Enjoy appetizers, wings, burgers, sandwiches, and more.
430 N Main Street, Hendersonville | (828) 692-9262 | facebook.com
Guidon Brewing Company
Guidon Brewing Company combines their German ancestry with American roots to create a welcoming space that offers a wide selection of flavorful brews. Pronounced "guide-on" this veteran-, American-, German-, and family-owned company has a combined knowledge of fine quality foods and beverages that drives their passion to provide customers with a high-quality experience. That experience is further enhanced by the Gemütlichkeit atmosphere of the brewery, one that is welcoming, cheerful, and relaxed. Now, that's a language we can all understand.
415 8th Avenue E, Hendersonville | (828) 595-7976 | guidonbrewing.com
Hannah Flanagan's Irish Pub & Eatery
Located in the heart of downtown Hendersonville, Hannah Flanagan's offers the full Irish pub experience with great food, beers, and drink. They've been serving excellent food and drink for lunch, dinner, and weekend brunch for over 20 years. From fish and chips to bangers and mash, they have everything you want to satisfy your inner leprechaun. Check out their catering options for your home party, or snag a seat at the bar to watch the game with fellow fans.
300 N Main Street, Hendersonville | (828) 696-1665 | theoriginalhannahflanagans.com
Mezzaluna
In addition to offering consistently great Italian food, Mezzaluna has the NFL Sunday Ticket! Since 2008, Mezzaluna has offered a cultivated and refined Italian dining experience in the heart of Downtown Hendersonville. Along with their elegant cuisine, which includes wood-fired pizza, the restaurant offers an extensive beverage selection, including 50 taps. This year, enjoy the Big Game in big style by sidling up to the bar at Mezzaluna for an experience you won't soon forget.
226 N Main Street, Hendersonville | (828) 697-6575 | mezzaluna-hendersonville.com
South Rock Sports Grill
Located along Greenville Highway, South Rock Sports Grill is where the locals hang. Renowned for their friendly staff, great service, and laid-back atmosphere, it's no wonder South Rock Grill is a town favorite. It's the place to enjoy great food and drinks, especially "the most delectable wings in town." Plus, they offer a wide variety of the area's finest live music entertainment, including karaoke dance parties and live bands. Find it all at South Rock Sports Grill.
830 Greenville Highway, Hendersonville | (828) 698-2490 | southrocksportsgrill.com
Live a super life in Hendersonville, NC!
Distinguished by an almost perfect climate, beautiful surroundings, great eateries, and recreational variety, Hendersonville, NC is known as the City of Four Seasons. The town's many tranquil neighborhoods and housing developments all surround a sturdy core. It's a place where you can be as active or idle as you wish. No wonder Hendersonville has attracted hundreds of residents looking for a super life of ample recreation and a friendly atmosphere. 
Does that sound like the perfect lifestyle for you? Find your dream home in Hendersonville now!
Visited 228 times, 1 visit(s) today