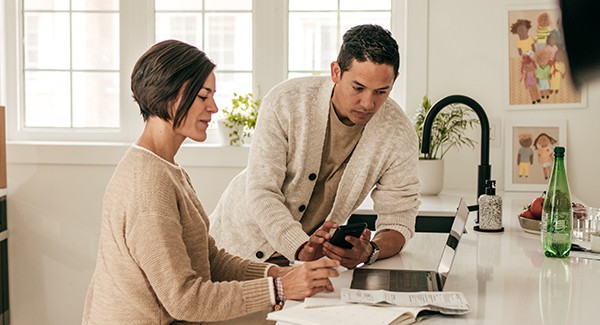 Last Updated on September 6, 2022
Closing day, as in signing the papers and finalizing the sale of a house or property, isn't always as cut and dry as it sounds. Allen Tate President Phyllis Brookshire and I spent some time recently discussing closing day surprises and how to avoid them. She had just talked to some of the top Allen Tate agents about the subject, too, and had gathered some good information.
Because who needs unpleasant surprises? Closing day has enough excitement going on all by itself.
"Even if closing day truly is the simple transfer of a home from seller to buyer, the buyer and seller represented at the table may be filled with anxiety, relief, anticipation, and expectation Along with all those emotions, some of those people are also in the middle of what is, for most, the biggest financial commitment of their lives," Phyllis began. "That means it's important to prepare ahead for smooth sailing and a quick and clean closing."
Talk amongst yourselves
"First and foremost, whether you are a buyer or seller, stay in close communication with your agent. This starts at the beginning of the process, as you interview and choose the agent who will not only sell your house or help you buy one, but who will be there with you every step of the way. Every. Step."
"There's so much paperwork, plus it really can be an emotional day," Phyllis continued. "Find an agent, attorney and mortgage broker capable of making it as easy and painless as possible."
Phyllis urges those on either side of the closing table to ask your agent for a closing checklist. "People underestimate how important it is to have a professional in this process. Your agent is available to offer explanations and solutions. You don't want go through this alone," she said. "Closing is never over until it's over."
Buyers getting it done
Before you even start shopping, Phyllis urges hopeful buyers to get pre-approved in order to avoid to any financing or credit surprises at closing (if you are paying in cash, this is not necessary). Getting pre-approved is a multi-stepped process and requires time. So go ahead and have it done before even looking.
"Getting your financing ready to go is just a better order of doing things," Phyllis advises. "Do it as step one in the process, then you know what you can buy and your price range. From shopping to closing, it will make everything go much smoother, and you will be so glad you took the time to get that behind you."
Paying in cash
If you are paying cash for your new home, Phyllis says be aware of one thing that agents see happen more and more—the inaccessibility of the funds. If you have money in multiple accounts in multiple places, make sure it will all be accessible all at once for closing. Some banks won't wire money any longer due to security issues. Take extra care if you plan to wire money for closing by checking with your bank to make sure it's possible.
An agent shared the story with Phyllis of a buyer who had to drive to another state during what was supposed to be closing, because the bank wouldn't wire the money unless the buyer was there in person. So don't assume a phone call will work. You don't need that kind of stress.
Buying and selling
"If a buyer wants to purchase some of the seller's furnishings, how should that be handled?" I asked Phyllis next.
"It should absolutely happen outside of closing," she answered without hesitation. "Any money exchanged can impact the mortgage process. So if you want to buy the dining table and the seller wants to sell it to you, make that deal between the two of you, and keep it out of closing. But do remember to make sure those personal agreements outside of closing are clarified. Include pictures of what you want. Be specific and clear. Get it in writing, document the agreement, and get a receipt for the transaction."
"The only thing that should convey in the contract should be fixtures in the home. Anything that is attached usually remains with the home, unless specifically excluded in your contract," she explained.
An agent will be able to lend expertise and help avoid confusion, making sure you get what you thought you were getting. Otherwise, that cool ceiling fan you liked and thought would be there when you moved in could be replaced by an old, ugly one, or missing entirely.
Does it stay or does it go?
Speaking of that, the seller has responsibility to state clearly what stays and what goes in the contract. Get guidance from your agent. For example, if there is an item that appears to be part of the house, such as a chandelier, large mirror or entertainment device, and you intend to take those items with you, what will not convey should be spelled out in the contract to avoid surprising your buyer on closing day. Take care of communicating this information well before closing.
Insurance and hurricanes and titles and surveys
Phyllis also urges buyers to go ahead and get home insurance in place. You never know if your carrier will have a back-up in underwriting, or other issues that take longer than usual. This is particularly important in the Carolinas during hurricane season.
"Even if I'm not buying at the beach?" I asked Phyllis. "Yes, if there is a named hurricane off our coast and heading our way, insurance companies can and often will cut off binding coverage. And then you can't close if you have a mortgage, and won't want to even if you don't."
"So get your homeowners insurance early," she says, and reminds us that, "You also will have a 3-day closing period with no adjustments, so since your premium is often taken into consideration when calculating your monthly mortgage amount, you MUST have this in place before those three days before closing." (Note to self: Don't mess around and leave out insurance.)
All buyers under contract will require a survey, title check, etc., so be advised. Curing (the process of all that getting done) takes some time.
"The sooner you get on it, the better," Phyllis emphasized. "And if you have scheduled a quick close, make sure it can all happen within that time frame. Survey and attorney offices may have a backlog if it's been a busy real estate season."
Get a move on
If you are a seller, you'll want to get your act together and keep it that way. It could make the difference between a smooth closing, or, worse case, your buyers walking away from the closing table. Keep in mind, making a move is a big job.
"Remember," Phyllis urges, "there is a lot involved in moving. Start thinking about the actual moving process early and stay ahead of it. No one wants to be in a time bind that forces them to rush through packing, or having to hire packers and increasing your costs involved in the transaction. So don't get pushed at the end. You don't want to have to rent the house back from your buyers in order to simply get moved out, and it's likely they won't be in the position to offer that to you last minute anyway."
(And that is the story of how when a friend offers you moving boxes, say yes, please, and thank you.)
Last day to-do's
Last minute items can pile up. If you've slept in your house the night before moving, you'll have to pack your sheets, pillows, towels, toiletries and clothes you've worn.
Clean out the refrigerator because no, your buyers likely won't eat or even appreciate the last of the cold cuts. Clean out the icemaker before the power is cut off, unless you'd like that final inspection to reveal water damage and either delay or keep you from closing. Don't forget to check for dishes in the dishwasher.
If you have home temperature control technology, such as a Nest, before turning the electricity off in the house, make sure it is in off-line mode. Preferably before closing, but certainly as they take possession, make sure your buyers have instructions on how to use. This could be a quick in-person tutorial or a cheat sheet in an easy-to-find place in the house.
One of the agents Phyllis spoke with mentioned that if the seller has time, it's a generous gesture to leave the buyers a welcome home basket filled with necessity items such as paper towels, dish detergent, paper plates, plastic utensils, toilet tissue, bottled water, etc.
I like it. It would seem that after a smooth closing, a thoughtful gesture is the icing on the cake, and a happy way to transition the house from being yours to being theirs.
If you have any questions about the entire real estate process, from beginning to end, talk to an Allen Tate agent in an office near you, then you can stress less during your search or sale.
Visited 123 times, 1 visit(s) today