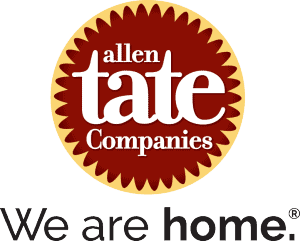 Last Updated on October 6, 2022
Real estate leader expands reach in Upstate SC
Allen Tate Companies, the Carolinas' leading real estate company, announces the opening of its Anderson, S.C. office.
The new office is located at 4325 Old Mill Road, Suite A, near the intersection of Liberty Highway and Clemson Blvd, in the Northlake area of Anderson. The open, modern space is equipped with the latest technology to serve both clients and agents. Allen Tate Mortgage and Insurance representatives are also available to clients.
"Anderson is a diverse and growing community exploding with new retail and restaurants. We're excited to open our new office here," said Clay Vassey, Allen Tate Anderson branch leader. "We are ready to bring our full-service model to the residents and agents in this thriving market."
"The Anderson office is open and modern and ideally situated near a busy traffic corridor. It's convenient for both clients and agents and will allow us to expand our presence in this desirable area," said Mark Bardo, Allen Tate regional vice president, Upstate. "We look forward to working with buyers and sellers in Anderson County, as well as agents who might be looking for a new real estate home."
Allen Tate serves the Upstate region with eight local offices: Anderson, Easley/Powdersville, Greenville-Downtown, Greenville/Simpsonville, Greer, Keowee Key, Lake Keowee Seneca and Lake Keowee West.
To reach the new Anderson office, call 864-972-1375 or visit www.AllenTate.com/Offices/Anderson.
Visited 484 times, 1 visit(s) today