Last Updated on January 25, 2017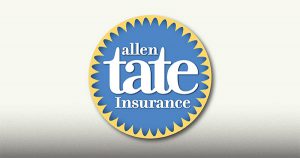 Allen Tate Insurance, part of the Allen Tate Family of Companies, has been honored by Central Insurance Companies as the Blue Streak production leader for 2016.
Allen Tate Insurance produced an average of 80 new business pieces per month with Central Insurance in 2016. This marks the third year that Allen Tate Insurance has led the nation in personal lines production.
"We have a great relationship with Central, and we believe in the products and service that they offer Allen Tate Insurance clients," said Robin Price, president, Allen Tate Insurance. "We're proud to be a Blue Streak partner."
Established in 1979, Blue Streak is Central's top personal lines program provided to agencies which maintain consistently high standards and have a proven track record of profitable personal lines business for Central.
Visited 145 times, 1 visit(s) today