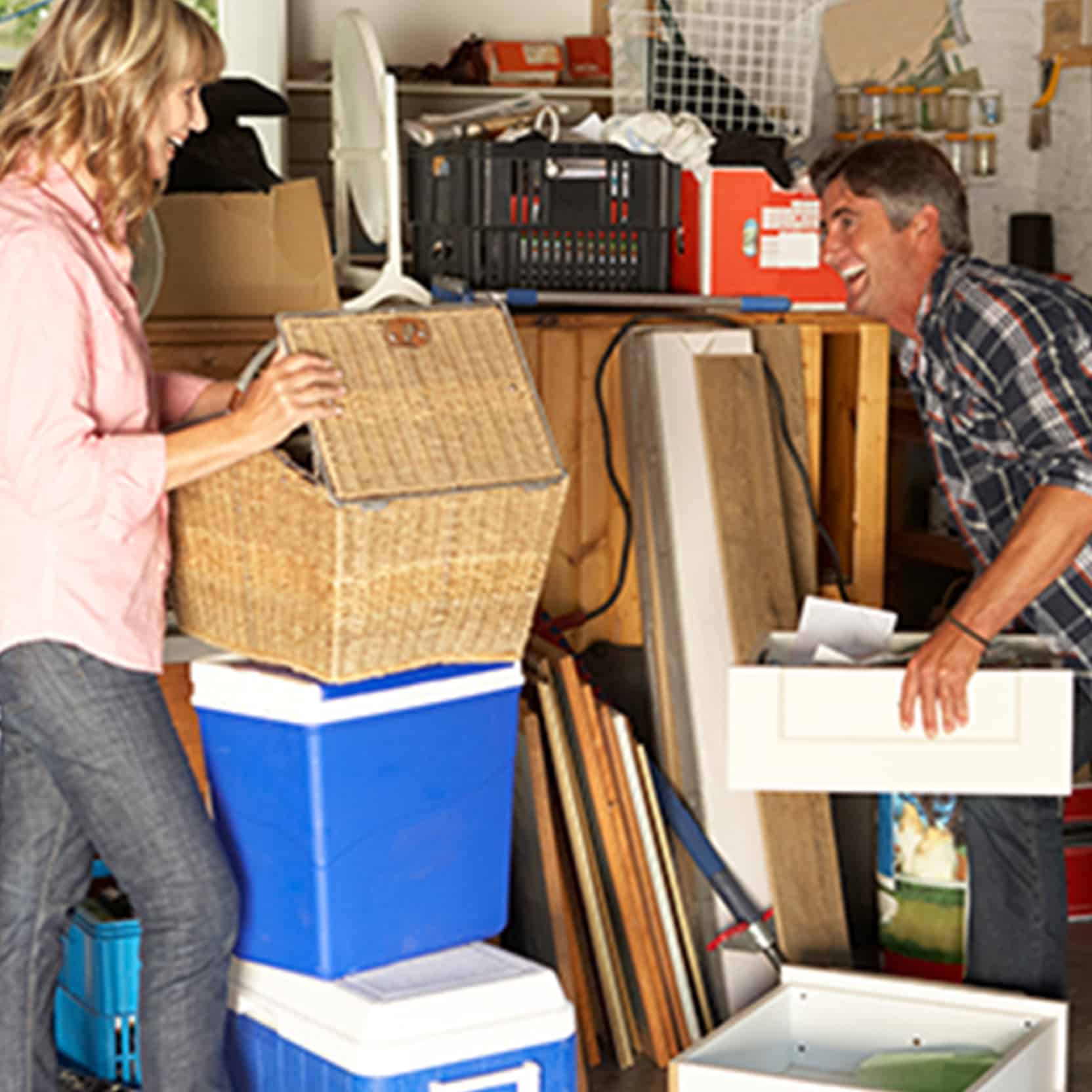 Last Updated on September 6, 2022
A lot of you are on the move in the Carolinas. And moving can be, as some of the old timers here would say, "a job of work." While it does take time and some heavy lifting, with some planning, your move can go smoothly and you'll be in and settled at your new home before you know it.
Just to be sure, we talked to some people who had recently moved, and asked them to share their first-hand tips on how to make moving a breeze.
Clean out
First, before any packing starts, purge. Then go back and purge some more. This task is easy to work in if you are selling a house and getting it ready to go on the market or staged. Clean out your closets, kitchen drawers, bookshelves, and all those other places you've stashed stuff over the last few years. You don't want to be unpacking that broken plastic spatula in your new digs. You'll be mad at yourself if that's how it plays out.
And speaking of the new house, do you really want that starter dining set in your new and improved grown-up house? How about that huge recliner? Does it really fit? You can always sell, give away or cast off any furniture that doesn't suit your new digs or the chic décor you envision. This could save you money and time during your move.
Packing
Once you have a solid contract on your current house and/or the place you're buying, it's time to start packing. Begin early and don't put this off, although you may want to. The sooner the better. Start with things you seldom use and work your way down to the last things you'll need on your final night in the house.
Put some planning into your packing, too. Large boxes, aside from wardrobe specific boxes, often get heavy and unwieldy. Collect medium boxes and be aware of the weight you put in each one. Small boxes are great for fragile items to be packed inside a medium box, or for transporting via car.
Take care of anything that can break. Bubble wrap is not just for popping. It's actually for wrapping. Use if for a breakage-free move!
If you have boxes going into storage during your transition, make sure they are clearly marked and when you move them into the unit, put clothing boxes you might need to bridge seasons toward the front. It's hard to predict what you'll want or need, but think it through and you'll get better results.
Furniture
Your furniture is going into a big truck to be hauled a number of miles. Keep the bubble wrap out to wrap and protect glass cabinet doors, fragile table legs or tabletops. Make sure you have plenty of protective, padded blankets. You shouldn't feel shy about getting in the truck to check out the situation for yourself, and make sure you are satisfied everything will ride without incident.
Moving day
Hopefully your moving day will dawn sunny and cool, but not too cool, but for now, let's pretend it also could be hot as blue blazes, freezing cold, or raining. Keep a can-do attitude and others will follow your lead.
Whatever the day holds, have food and drink on hand for either your hired movers or helpful friends. Everyone works better on a full stomach and a quenched thirst and all will greatly appreciate it.
In addition to the weather, plan for other unexpected things that may happen. If you have hired movers, sometimes their morning move ends up being an all day affair, and you are shifted to the next day. Just settle in for another night, and be glad you hadn't already had the power and water disconnected. Because you didn't, right? That should wait until you are physically out of the house. Having a time buffer is a wise way to prepare for whatever happens.
Keep some cash on hand. You probably won't have time to be running to the ATM, and you'll want some pocket money for things like tipping your movers or paying the neighbor's kids for pitching in.
Moving can be emotional as well as a job of work. But starting early, packing up only what you really want to keep, and expecting the unexpected can go a long way toward making it a breeze.
Visited 43 times, 1 visit(s) today