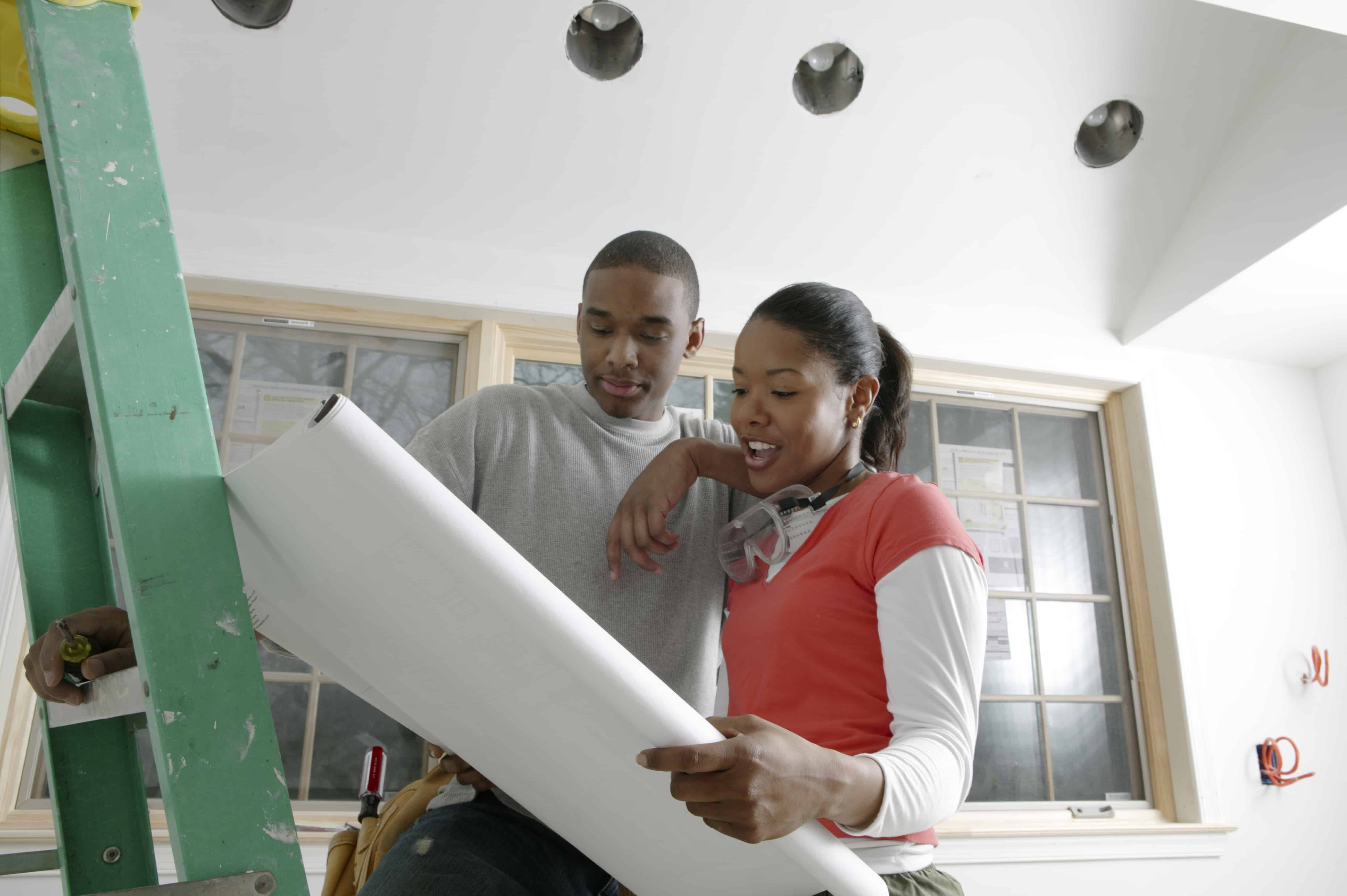 Last Updated on September 1, 2022
Perhaps you just purchased an older home for a too-good-to-be-true type deal. The good news: It's in a fabulous location, in an "up-and-coming" neighborhood. The bad news: You're now walking on shag carpet anytime you step into your bathroom.
Before you swing the sledgehammer, it's important to know the facts–because not all renovation projects are created equal. Read below to learn which home improvement projects yield the best return.
Outdoor Enhancements
Curb appeal is like a first impression—there are no do-overs. And when it comes to maximizing your potential return on investment, enhancing your front door and garage door prove to be two of the best investments.
A new front door can refresh the overall look and feel of your house and won't set you back too much. With costs typically hovering around $1,200, studies show you can expect to recoup about 98 percent of your investment when you sell. Update your front door for even cheaper than that by simply adding a fresh coat of paint or stain.
Likewise, replacing an outdated garage door can dramatically increase your home's presentation and marketability. Considering garage doors are usually a fairly prominent feature on our homes, investing a little money goes a long way with this reno, and experts report you can expect to get back an average of 88 percent of your investment here.
Kitchen
Dubbed the best room of the house, it's no surprise an updated, flowing kitchen with room for family to gather is at the top of buyers' wish lists these days. Spending money revitalizing your kitchen can certainly pay off, if you do it wisely.
Experts say that a smart renovation budget for a kitchen should not exceed more than
10 – 15 percent of your home's overall value, and you can expect to recover about 83 percent of your total cost when you sell. Keep future buyers in mind when picking out new color, surfaces, fixtures and cabinets to ensure your kitchen remodel will look up-to-date for many years to come.
Decks
Outdoor living spaces are quickly catching on– and with construction costs only a fraction of what it takes to add square feet indoors, this investment proves to be financially rewarding when it comes time to sell. With a myriad of decking options to select from, you can quickly transform the outdoors into an inviting space for family or friends to gather. Expect to gain back about 80 percent of your overall investment when you sell.
Bathroom Remodel
Remodeling an outdated bathroom pays off big time, and homeowners can expect to recover about 80 percent when the house sells. Spend your money investing in updated flooring, bathroom counters and cabinets, a fresh coat of paint and shower upgrades. Most older homes have tubs that typically take up a lot of square footage; rather than upgrade the tub, put that money in a new shower. Walk-in and steam showers are popular wish list items in today's market.
It's important to note that if your home just has one bathroom, rather than remodel that, put your money into adding a second bathroom. Studies show adding a second bathroom to houses typically increases the value of your home by at least 8 percent.
Bottom Line
Do the research before you start the work to get the biggest return on investment for your renovation. While it's certainly nice to enjoy the fruits of your labor while you still have some time in your house, make sure you have the potential home buyer in mind as you pick out colors, materials and themes, as you'll want to capitalize on your investments when you sell. And if you hope to regain a good portion of your investment back, make sure the investments you're making won't cause your home to be over-priced for your neighborhood.
Tony Jarrett
Regional Vice President, Triad and Vice President of Operations, Allen Tate Companies
(Visited 35 times, 1 visits today)