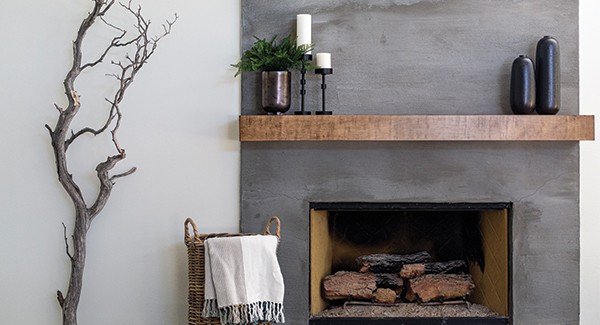 Last Updated on September 8, 2022
There's nothing better than snuggling up next to a fireplace with your favorite drink and a good book. If you're looking for a way to transform your living room and bring the fireplace and mantel to the next level, here are 8 stunning designs that are sure to inspire your next renovation.
Rustic and textured
This tiled fireplace is accentuated by its shiplap backdrop and wooden mantel. Mixing materials and adding bold contrasts and colors can instantly modernize a space and bring it to life.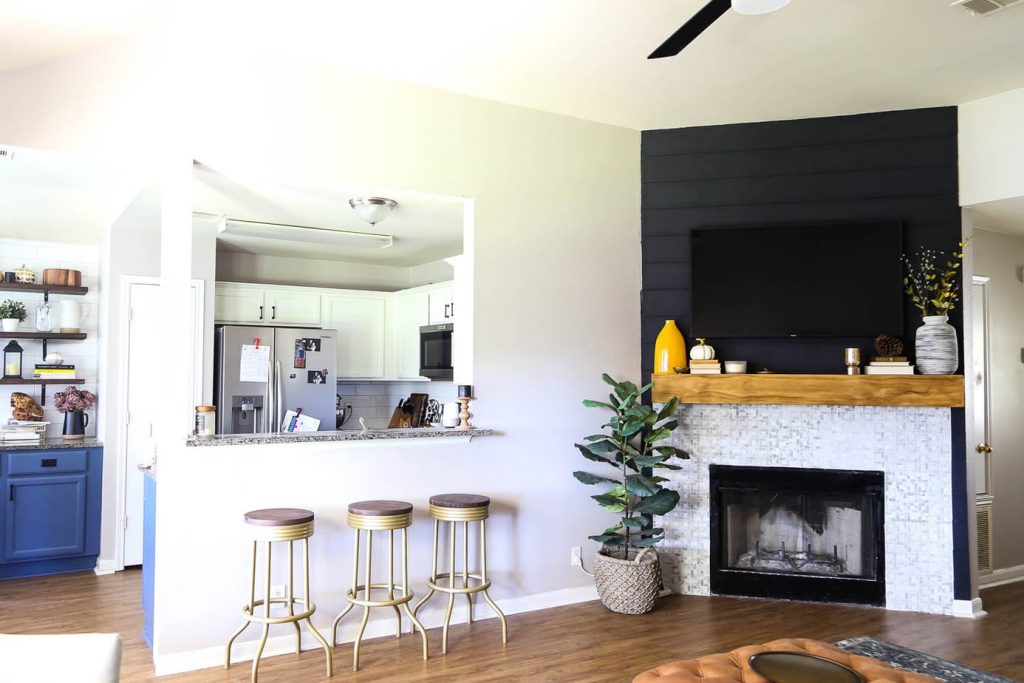 Color contrast
A simple way to make your fireplace the focal point of your living room is to choose a paint color that will contrast with the walls. An easy contrast of dark and light colors will highlight the mantel and fireplace, automatically revamping your space.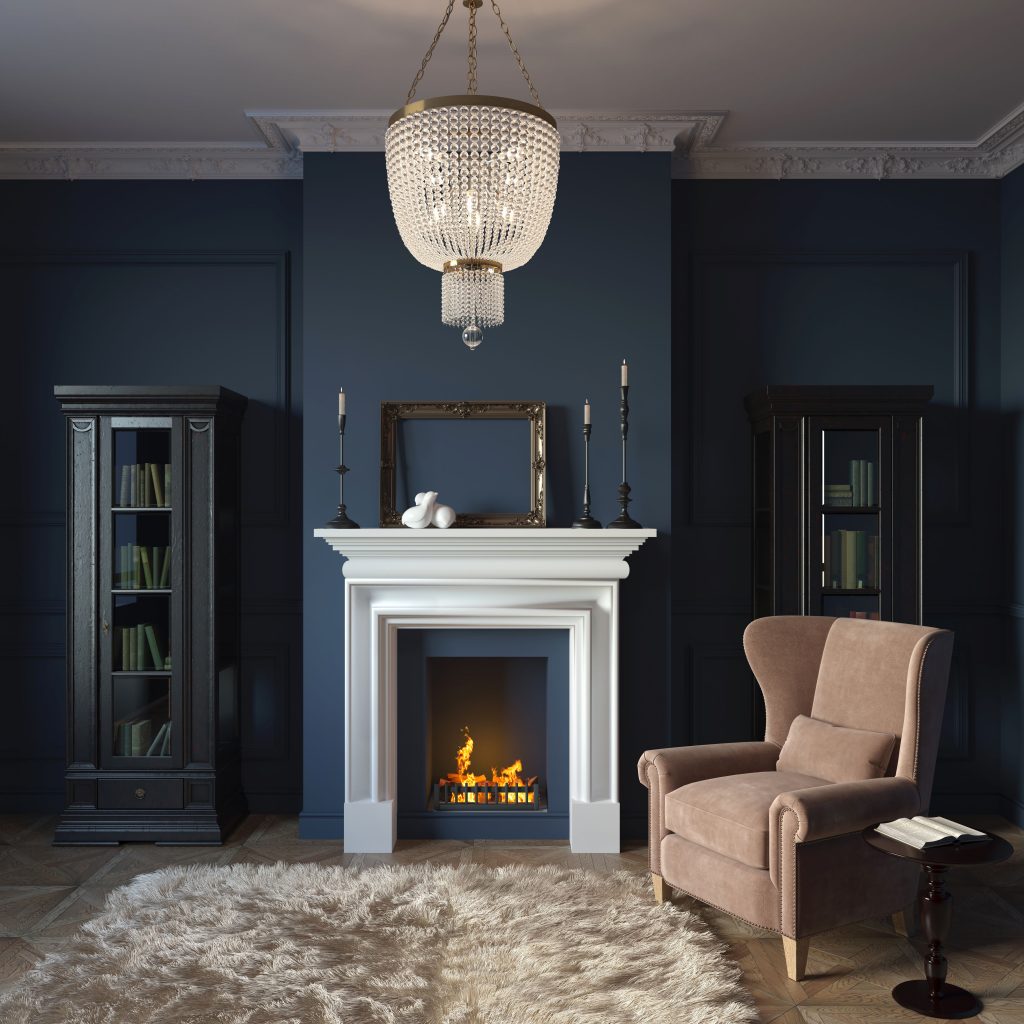 Stacked stone
This stacked white stone provides a fresh and bright backdrop for this colorful living room. If you're looking for a mantel that allows you to get bold and vibrant with your decor, this one is the perfect choice.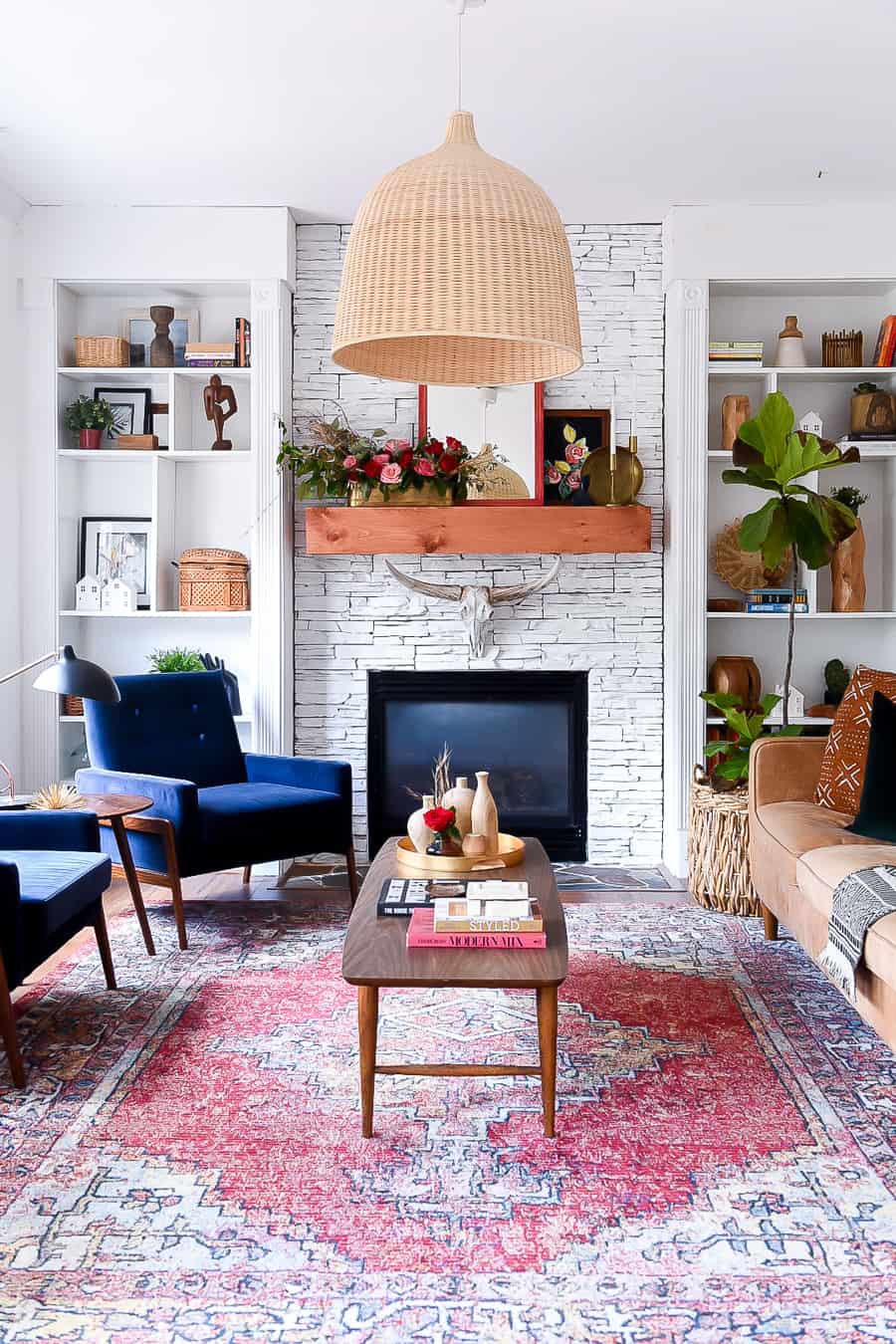 Sleek and functional
This floor to ceiling stone fireplace steals the show in this living room. The logs stacked along the side add a natural and earthy element admist an otherwise sleek and modern interior.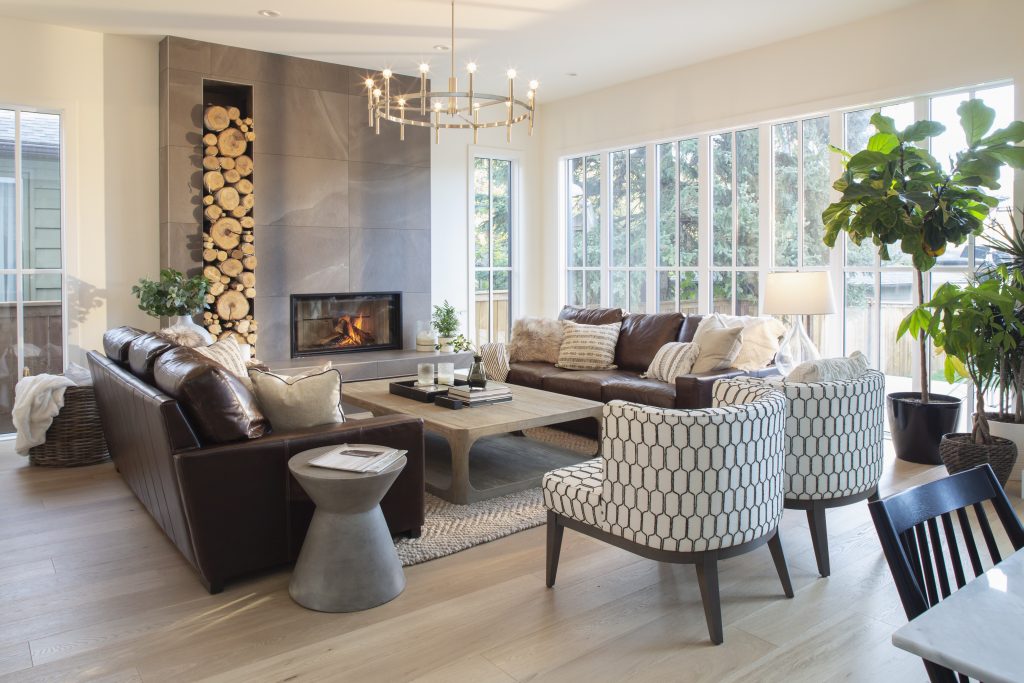 Repurposed
Do you have a non-working fireplace? Fear not! Repurposed fireplaces are more common than you may think and the possibilities are endless. Install shelves and turn it into a bookshelf or simply stack wooden logs inside to add a farmhouse look.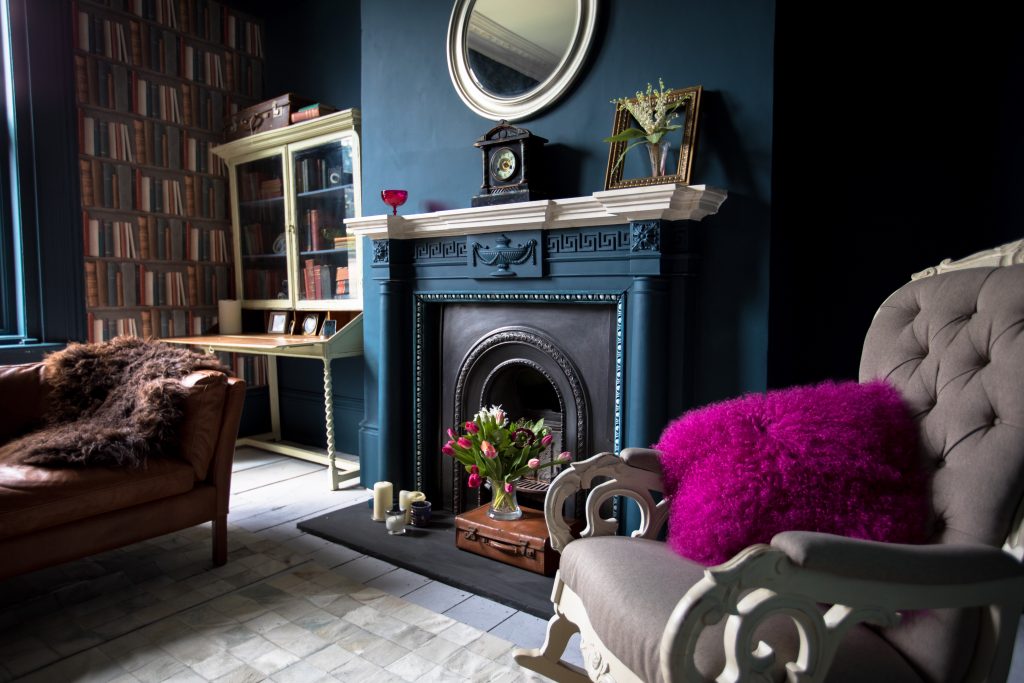 Monochromatic
This sleek, monochromatic look allows the fireplace to blend into the space so the artwork, greenery and modern furniture can stand out. The charcoal color serves as an unvarnished backdrop for the wood and chrome decor.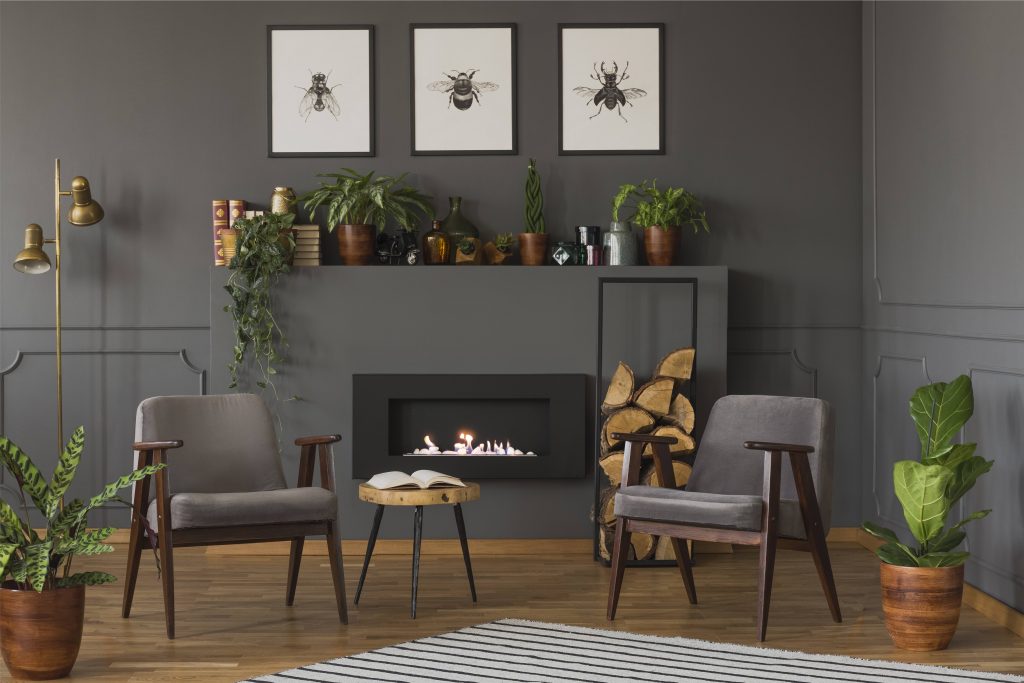 Cozy cabin feel
Adding a large wooden fireplace to an otherwise sleek and modern home can help add an element of warmth (both literally and figuratively), bringing comfort into the living room.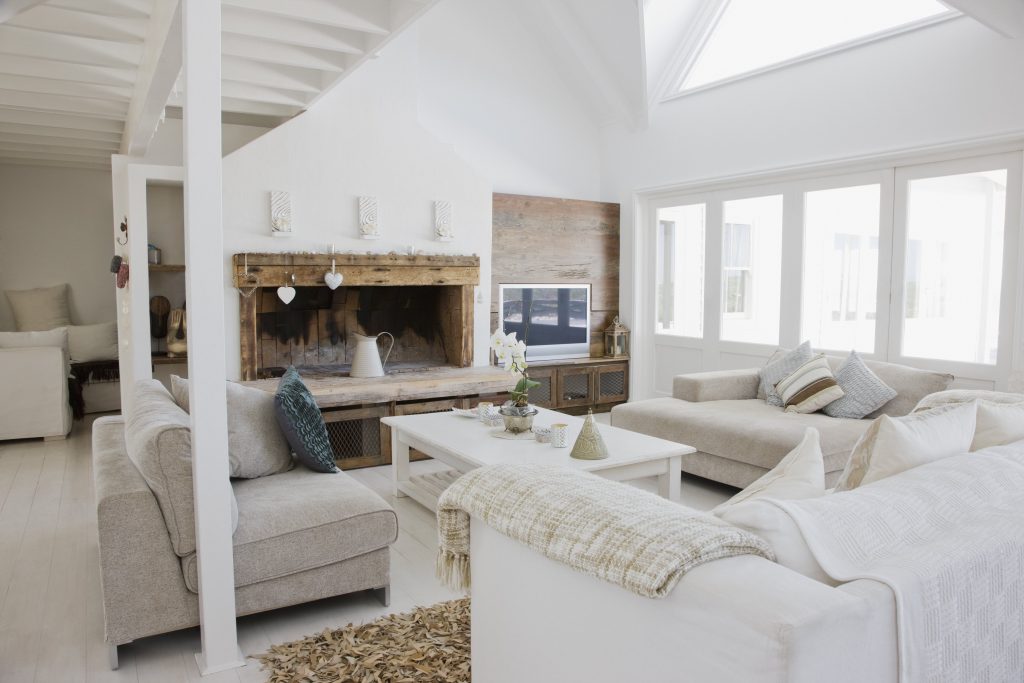 Pattern and marble
This classic fireplace is accented by the modern and geometric wallpaper that surrounds it. Introducing patterns and color can instantly modernize a space.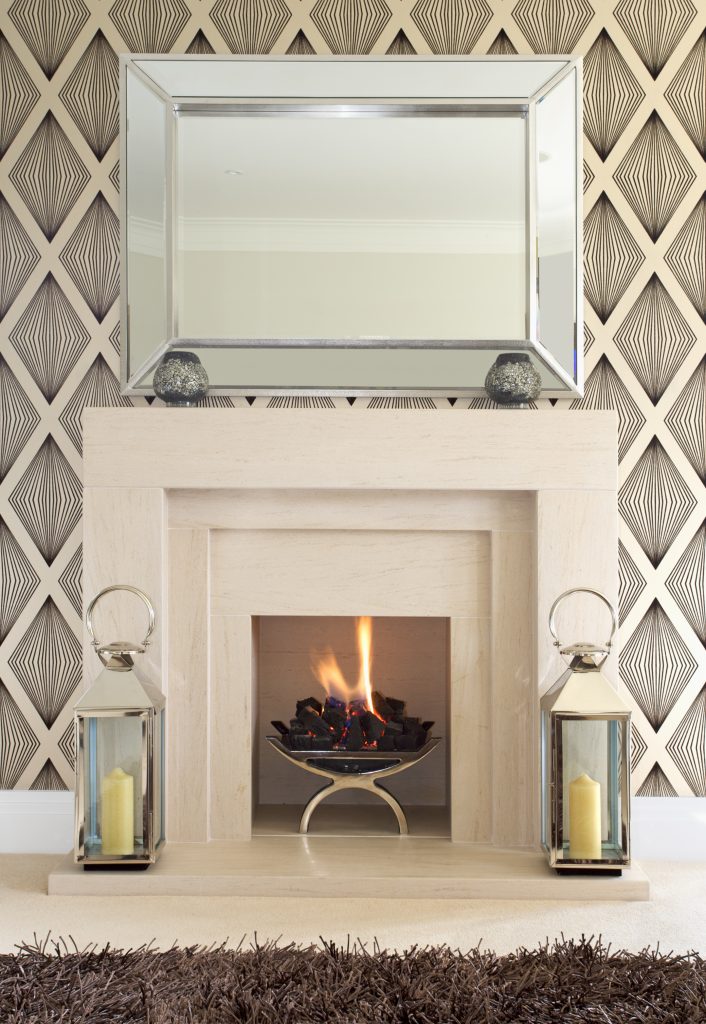 Visited 152 times, 1 visit(s) today