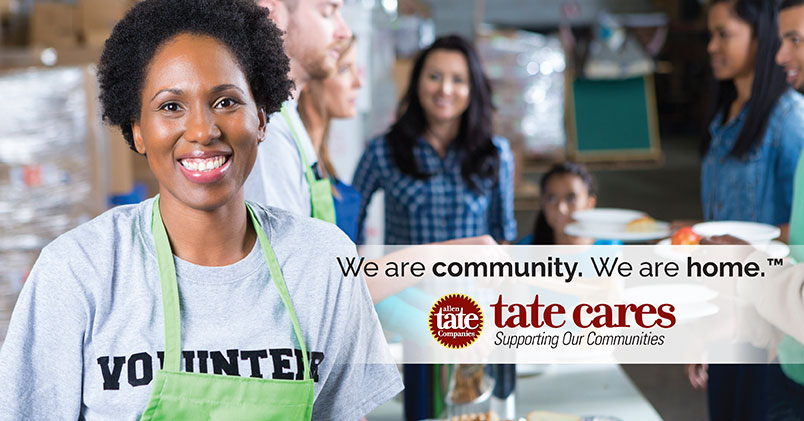 Most of us take for granted a safe place to call home. But for victims of domestic violence, home can be a volatile and dangerous environment.
Fortunately, there is a safe haven in Randolph and Montgomery counties. Founded in 1978, Family Crisis Center serves victims of domestic violence and sexual abuse through multiple locations in Asheboro, Archdale and Troy, N.C.
"At the Family Crisis Center, we deal with tragedy every day; yet every day, we have a success. When someone comes to our office for help or calls our crisis line, that is the first step – and the step that requires the most strength and courage," said Dare Spicer, executive director, Family Crisis Center.
"Domestic violence and sexual abuse can happen to anyone; there are no boundaries," said Danielle Garner, director of development, Family Crisis Center.
In 2016, Family Crisis Center served nearly 2,000 domestic violence and sexual assault victims from three office locations and two emergency housing shelters. The offices provide clients assistance with protective orders, financial services and support groups.
The Center receives funding from a variety of sources, including grants, private donors and local United Way agencies. The Allen Tate Companies support Family Crisis Center and its programs as part of the company's annual United Way contribution through the Tate Cares giving campaign.
More than 300 women and children spent nights at a Family Crisis Center shelter last year. Clients are considered residents, said Garner, and are treated with dignity and privacy in the home-like environment. A recent grant from the Mary Kay Foundation has provided new twin beds and bedroom furniture to allow the Asheboro shelter to accommodate up to 20 individuals at a time. An additional eight residents can be housed in the Archdale shelter.
Clients often begin their experience with Family Crisis Center by calling or visiting one of the administrative offices. Depending on their situation, they may be immediately transported to one of the nonprofit's confidential shelter locations.
"Our goal is not long-term housing, but temporary housing until our residents can find safe, permanent housing and have the ability to sustain themselves," said Garner.
Mary, a 20-something mother of three young children, contacted Family Crisis Center after a violent episode of abuse by her husband John – choking her in front of her kids until she lost consciousness. It was not the first. She sought a 50B protective order, and a court advocate accompanied Mary to the hearing.
Despite the protective order, John kept coming back to the family home, trying to talk Mary into changing her mind. Mary began to fear for her safety as John became more persistent, and she knew she needed to leave. Mary and her children moved into the shelter, where they stayed for about a week. She worked with a case manager, who helped her find housing, day care for the children, and arranged to have her car fixed so she could get to her job.
During her time at the shelter, Mary was also provided with counseling services to help her cope with the situations she had experienced. Many Family Crisis Center clients are also in need of other support services: emotional or substance abuse counseling, financial assistance, clothing and household goods. They often flee a dangerous situation with no money and just the clothes they are wearing. A case manager helps each resident set weekly goals, and partner with them to monitor their progress towards "an abuse-free life."
Once residents leave the shelter, the case manager follows up for a period of time as part of the "Staying Connected" program. The case manager also keeps a list of items desirable to each former resident, like a special fragrance or a favorite type of toy. They offer matching donated items to the client as a way to uplift them by providing something nice that may not be a priority in the family's budget.
"There's no one-size-fits-all solution when it comes to domestic violence and sexual assault," said Garner. "Each situation is complex and unique, and each client receives customized and personal service."
Services are directed exclusively to victims of domestic violence and sexual abuse. Family Crisis Center does not house the homeless (unless they are displaced by domestic violence or sexual abuse) or help with custody issues, but tries to direct those inquiries to other community resources.
Grants cover much of the organization's operating expenses, such as mortgage, utilities and staff, and food is mostly donated, but supplies for shelter residents including paper products, trash bags, cleaning supplies and personal care items are always needed. Also, unrestricted monetary donations are used to help clients pay their first month's rent, utilities, etc.  
Family Crisis Center also hosts three fundraising events each year to raise money and awareness: Night of Courage in February, Leading Ladies Luncheon in April and Night of Hope, coming up on August 17. Night of Courage benefits Family Crisis Center programs in Montgomery County; the other events benefit programs in Randolph County.
In January 2018, Family Crisis Center will add another component to their service umbrella – an advocacy center in Asheboro for children who have been sexually abused. The advocacy center is expected to serve about 100 children during its first year.
"The goal is for children to have one place where they will only need to tell their story one time to receive services," said Spicer. "There will be forensic recording equipment, trained interviewers, and medical personnel under one roof."
"What we do is not easy, but it's important," said Garner. "We make our clients feel valued."
To donate supplies or money, volunteer or purchase tickets ($35) to the Night of Courage on August 17, please contact the Family Crisis Center Asheboro office at 336-626-5040.