Last Updated on July 6, 2017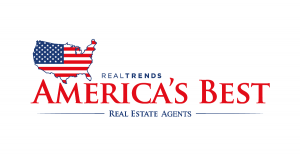 More than five dozen Allen Tate Realtors® and real estate teams have been ranked among America's best real agents, according to REAL Trends America's Best Real Estate Agents, an annual ranking report produced by REAL Trends, the nation's leading publisher of trends and analysis of the residential real estate brokerage industry.
The agents and teams were ranked by state in four categories: individual agent by transaction sides, individual agent by sales volume, agent team by transaction sides, and agent team by sales volume.
More than 12,600 residential real estate professionals are considered for the ranking. To qualify, individual agents must meet the minimum qualifications of 50 closed transaction sides or $20 million in closed sales volume for the prior year. Teams must have a minimum of 75 closed transaction sides or $30 million in closed sales volume.
"The average residential real estate agent in the United States closed 8.6 transactions in 2016 and had less than $1.3 million in sales," said Steve Murray, publisher of REAL Trends America's Best Real Estate Agents and president of REAL Trends. "To attain this level of sales is truly outstanding."
The following 53 Allen Tate agents and teams were recognized as America's Best Real Estate Agents:
CHARLOTTE REGION
Megan Triplett – Belmont
Terry Alfero, Cindy Crisp, Frantilla & Huss Team, Karen Parsons – Charlotte-Ballantyne
Andy Bovender Team – Charlotte-Providence @ 485
Marlyn Jamison, Amy Peterson – Charlotte-SouthPark
Amy Baker, The Come Home Team, Cathy Staskel & Associates – Charlotte-University City
Team Honeycutt – Concord
Sherri Stinecipher – Fort Mill
John Bolin, MaryLynne Cloninger, Wendy Eaves, Cathy C. Young – Gastonia
Richard Kirkley Team – Lancaster
Robin King Group – Lake Wylie
Anderson Crocker Partners – Matthews/Mint Hill
Josh Boyd Team, Shannon Lawrence Team, The Kessinger Group, The Johnson/Phillips Team – Rock Hill-Ebenezer Road
TRIAD REGION
Judy Routh Hayes – Asheboro
Sandy Ellington-Graves, Holly Rose – Burlington
Kim Diop, The Justice Group, McGarrigan Group, Donna Russell, Smith Marketing, Thompson Partners, Angie Wilkie Team – Greensboro-Green Valley
Kim Mathis & Associates, Roberta Wall Team – Greensboro-North Elm
Julie Ratkus, Vivian Wilborne, Carol Young & Associates – High Point
Linda Beck, Ramilya Siegel – Oak Ridge
The Banner Team, Brooke Cashion, CH Little and Associates, Pam Matthews, Wendy Sloan – Winston-Salem-Cherry Street
TRIANGLE REGION
The Wolborsky Group – Raleigh-Falls of Neuse
Eddie Cash and Associates, Van Fletcher – Raleigh-Glenwood
UPSTATE REGION
Missy Rick – Easley/Powdersville
The Robby Brady Team – Greenville-Downtown
John Yukich Team – Greenville-Woodruff Road
Susan McMillen – Simpsonville
Visited 37 times, 1 visit(s) today