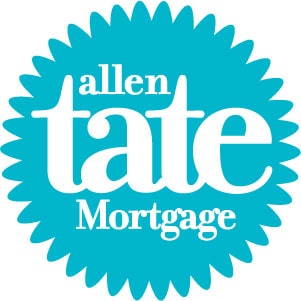 Last Updated on September 29, 2022
Allen Tate Mortgage, a division of the Allen Tate Family of Companies, recently honored its top-producing loan officers at an event held October 13-14, 2021 at The Grove Park Inn in Asheville, N.C.
The following mortgage loan officers were recognized for meeting or exceeding sales performance goals: Jamie Adams, Robin Davis, Jennifer Glow, Bobby Maloney, Zach Melvin, Don O'Dell, Jeff Pearce, Matt Turnbull, Nick Whitman, and Elaine Young. Chris Cope, president, Allen Tate Mortgage, and Jef Stehman, vice president of production, Allen Tate Mortgage hosted the event.
"Last year was a very exciting and challenging year for real estate. Our team helped clients with financing options that allowed them to take advantage of historically low interest rates and achieve their homeownership goals," said Cope.
Guest speaker Doug Smith of Douglas Smith and Associates presented "Winning Ways," highlighting the common traits and activities of the highest producing loan officers in the country. Tommy Sauls of Essent Mortgage Insurance co-sponsored the presentation.
"Buying a home is one of the most important financial decisions people make, and obtaining the right financing is a key part of a successful transaction," said Stehman. "I am extremely proud to work with this outstanding team of experienced mortgage professionals who deliver exceptional customer service and results."
Allen Tate Mortgage is a full-service mortgage banker representing a variety of respected lenders. Allen Tate Mortgage offers a choice of conventional and government loan programs, including fixed-rate and adjustable rate products and VA, FHA and USDA loans.
As part of the Allen Tate Family of Companies, Allen Tate Mortgage helps streamline the journey to homeownership. With an experienced staff of more than 50 professional mortgage consultants and an operations team of loan processors, underwriters and closers, Allen Tate Mortgage processes loans as quickly, efficiently and completely as possible in today's busy mortgage environment.
To contact an Allen Tate Mortgage consultant, call 800-210-0321 or visit
www.allentate.com/mortgage-consultants/.
Visited 592 times, 1 visit(s) today