Last Updated on May 24, 2023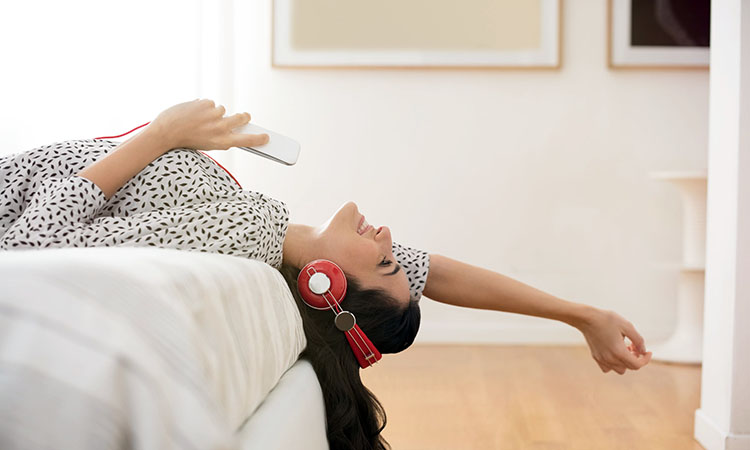 What features of your home do you see when you're at your most relaxed? When you're laying in bed on a lazy Saturday morning. When you're lounging on the couch after a long day at work. What is it that you inevitably end up staring at?

The ceiling.

Ceilings might seem like an overlooked home feature, but they make up approximately 1/6 of any four-walled room. When you're in your happy zone, don't break the magic by staring at dusty popcorn ceilings or speckled white tiles. If you're on the market for a new home, step up your search. Look for these 10 ceiling styles that will make your next home feel more luxurious.

Conventional flat ceilings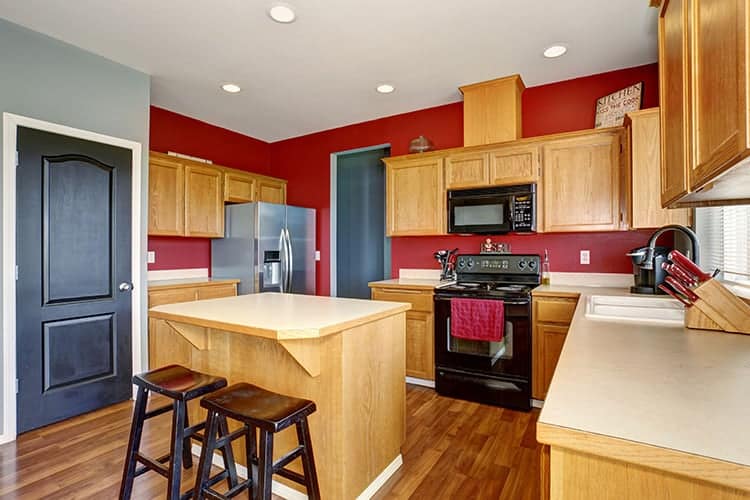 Usually eight feet high (or more on the first floor of custom homes), conventional flat ceilings are what you think of when you think of "smooth" ceilings. The addition of crown molding where the sheet rock of the walls meets the ceiling can add definition and be layered for a custom effect.

Vaulted and cathedral ceilings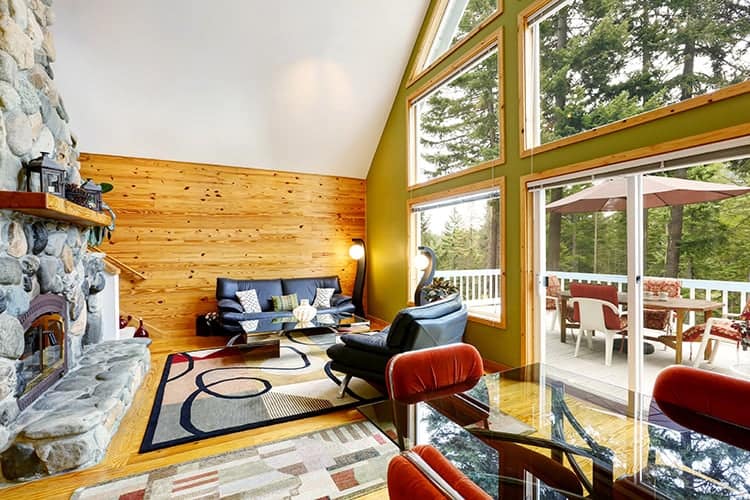 A vaulted ceiling slopes upward from both sides to form a peak. They don't necessarily have to be constructed with the same pitch as the roof, and could have uneven sides or a single slope. On the other hand, cathedral ceilings are defined by their symmetry: they feature two equal sloping sides that meet at a higher point in the middle and often conform to the shape of the roof. Regardless of the type of slope, these ceilings create the illusion that the room is larger because of the added vertical volume.

Beam ceilings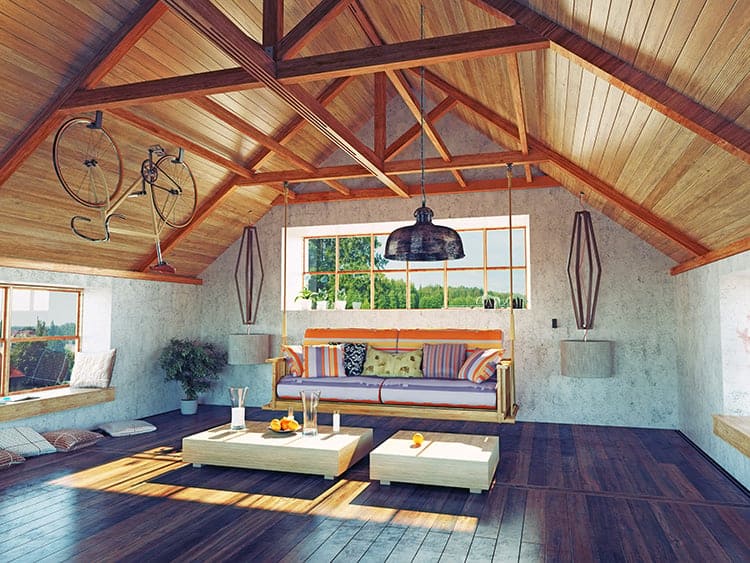 Exposed beams are often seen in conjunction with sloped or vaulted ceilings. Whether wood or steel, these beams can be load bearing or added purely for aesthetic interest. They are often seen in "lodge" cabins or industrial-style living spaces.

Tray ceilings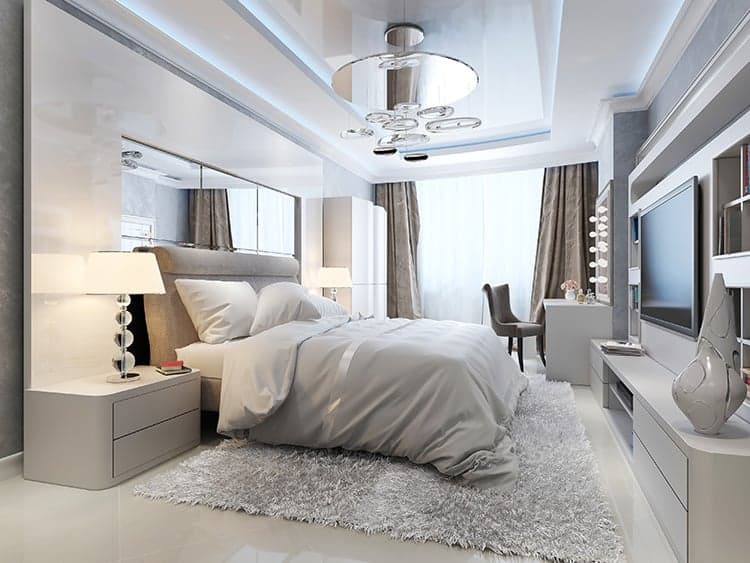 Tray ceilings are an artistic embellishment of conventional ceilings. Cutting upwards several inches from the middle of the ceiling, sometimes in several steps, tray designs give large ceilings more dimension and personality. Decorative molding, lighting fixtures, and color accents are often added to embellish the recession.

Coffered ceilings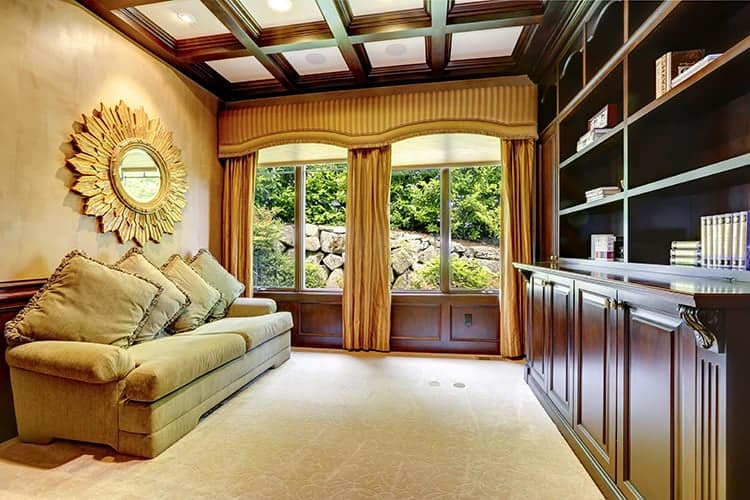 A busier design than tray ceilings, coffered ceilings are also a great way to add dimension to an otherwise flat ceiling. Coffers are created by framing a series of interconnected boxes across the ceiling, which are then covered in sheet rock and finished with layers of molding. The finished effect is one of a recessed checker board.

Cove ceilings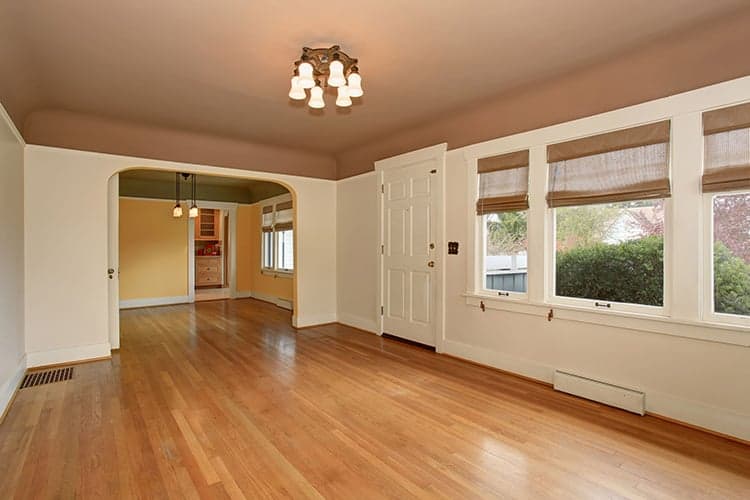 Cove ceilings are rare because of the amount of work required to create them. They create a sense of fluidity in the way the walls meet the ceiling through rounded, concave curves. Often, these are not seen in full rooms, but in arched doorways or hallways.

Barrel vault ceilings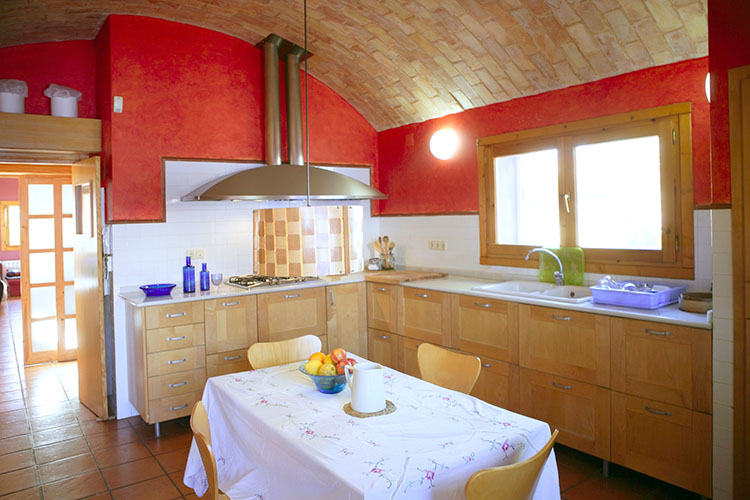 Also known as tunnel vaults or wagon vaults, a barrel vault ceiling was most common in Roman architecture. Like other vaulted ceilings, barrel vaults create an upward slope. However, these slopes are curved instead of straight, giving the appearance that you're looking into the vertical cross section of a barrel.

Domed ceilings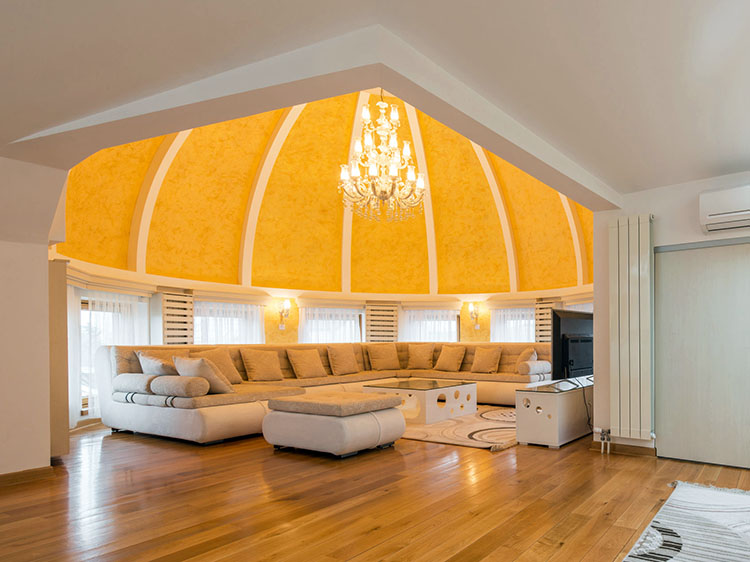 While rare in homes, You've undoubtedly seen domed ceilings in ancient monuments or government buildings. Luxury residences will employ them to give sense of grandeur to large entryways or foyers. Domes can be capped with a skylight or stained glass oculus to add even more dimension or let in natural light.

Combination ceilings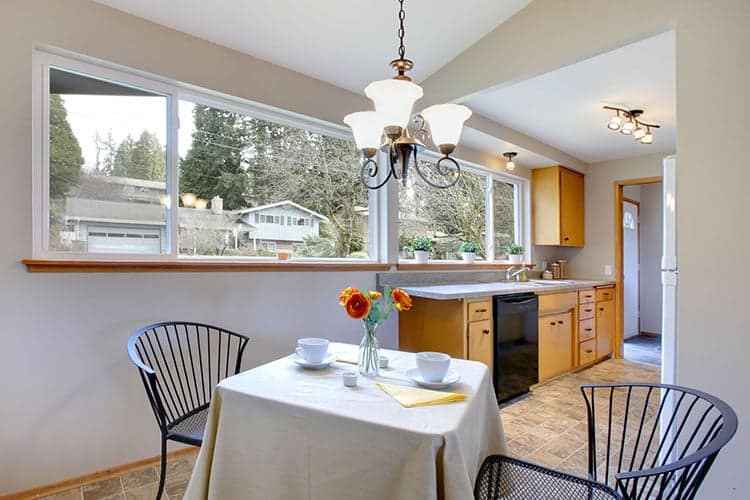 Many homes feature at least one room with elements of several of these ceiling styles. When looking at combination rooms, note the pairing of styles and how that influences the overall aesthetics of the space.
Love your new ceilings but not sure how to decorate them? There are a variety of ways to work with high ceilings, including taking the structure, window shape, lights, and materials into account. If you're feeling really creative, consider incorporating interesting materials that complement the style of your ceilings.
Visited 1,429 times, 3 visit(s) today