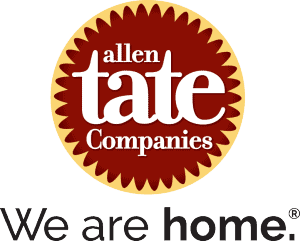 Last Updated on November 10, 2022
Allen Tate Companies, the Carolinas' leading real estate company, has named Matt Demson as sales manager and broker-in-charge for the company's Pittsboro office at 114 Russet Run, Suite 110, in Pittsboro.
In his new role, Demson will assist with the day-to-day operations of the Pittsboro branch. Demson will also continue in his role as professional development trainer for the company's Triangle and Triad regions, where he leads the Winner's Edge program for new agents and develops additional programming.
Demson has worked in real estate since 2014, beginning his Allen Tate career as a Realtor® in the company's Raleigh-Glenwood office. Prior to real estate, he worked in Major League Baseball, in roles including stadium operations coordinator for the Oakland Athletics, team operations manager for the Arizona Fall League and assistant to the senior vice president of human resources for the Arizona Diamondbacks. He holds a Bachelor of Interdisciplinary Studies degree in communications and sports management from Arizona State University.
Demson is member of the Raleigh Regional Association of Realtors (RRAR) and the Orange Chatham Association Realtors (OCAR). He is a graduate of the Triangle Leadership Academy of the RRAR. A community volunteer, he has served on the Wake Education Partnership Programs Committee and was a Business Champion for the Partners Read Program.
"Matt is a dynamic, engaged professional who has distinguished himself as both an agent and professional development trainer," said Phyllis Brookshire, president, Allen Tate Realtors. "We are very excited to welcome Matt to the Allen Tate leadership team in our newest Triangle office in Pittsboro."
A native of Phoenix, Ariz., Demson makes his home in Raleigh with his girlfriend of five years, Sarah Lackey. He is an NHL Carolina Hurricanes fan, enjoys cooking and dining out, traveling throughout the Carolinas and spending time outdoors with his dog Kobe.
Visited 106 times, 1 visit(s) today