Last Updated on September 24, 2018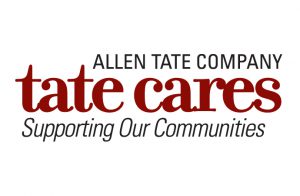 Allen Tate Companies and Howard Hanna Real Estate announced a combined donation of $20,000 to the Realtors® Relief Foundation to help those in the Carolinas recently affected by Hurricane Florence.
The donation was made September 20 at the Allen Tate Companies convention in Charlotte, N.C., immediately following the announcement that Allen Tate and Howard Hanna were joining forces to establish the largest privately owned, independent real estate firm in the country.
"Today is a special day and we are blessed to be where we are," said Allen Tate Companies President and CEO Pat Riley, addressing a group of 1,000 agents and employees gathered for Momentum 2018 at the Charlotte Convention Center. "Some of our neighbors in North and South Carolina have not fared as well. Our thoughts and prayers go out to those suffering loss of life and property at the hands of Florence."
"A few dollars from each real estate closing is donated to the Tate Foundation. I'm pleased to announce that that we have donated $10,000 to Realtors® Relief Foundation on your behalf," said Riley.
Allen Tate's donation was then matched by Howard Hanna, for a combined donation of $20,000 from the new real estate partners.
"Our thoughts and support go to the storm victims affected by catastrophic flooding and damage from Hurricane Florence," said Howard Hanna Real Estate CEO Helen Hanna Casey.
The National Association of Realtors first launched the Realtors Relief Foundation in the aftermath of 9/11, raising more than $8.4 million to provide assistance to surviving family members. Since then, more than $25 million has been raised for victims of disasters, including wildfires, tornadoes, floods, and hurricanes.
Visited 46 times, 1 visit(s) today