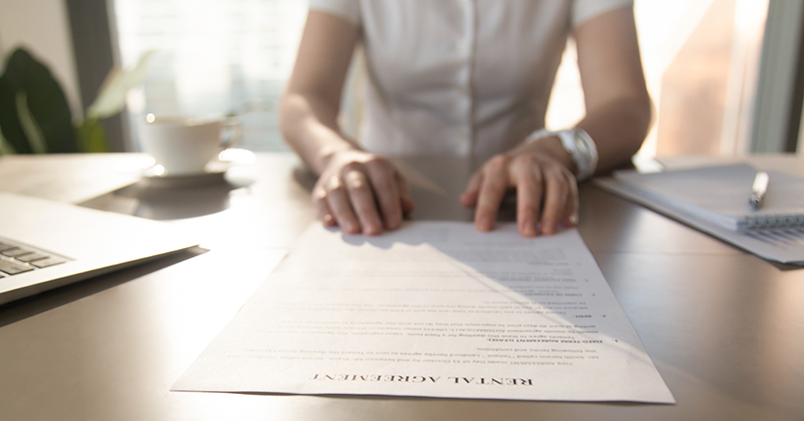 Whoever first decided to categorize rental properties as a source of passive income, clearly was not a landlord. Just ask Allen Tate Regional Vice President Tony Jarrett. "If you're thinking of becoming a landlord, either by purchasing investment properties or by renting out a home you're not currently living in, then there's work to be done!"
Jarrett has assisted many successful landlords throughout his real estate career; but he knows of some disappointing outcomes, too. So Jarrett's first advice to anyone considering a role as landlord is to get definitive, detailed answers to these five questions:
How do I disconnect my emotions from the property?
If you are transitioning a property from "home, sweet home" to a rental, those nostalgic feelings about the property may create some heartache … or worse, some poor business decisions. "Your former home is now your business," Jarrett points out. "You must be able to view the property as a product and assess it objectively." Even if you are buying property specifically for rental purposes, Jarrett continues, a business mindset and a focus on your return on investment (ROI) must override any decision-making based on "pride of ownership" (that is, ego).
How much market appeal does my property have as a rental?
It may seem obvious to ask, "Am I in a rental market?", but Jarrett notes that some prospective landlords overlook this consideration. Allen Tate is at the ready to help you assess the market for your property. Jarrett says, "We have experts in the field to help evaluate whether the property is a good rental magnet."
How handy am I?
How you'll get a property in shape for rental, then maintain it, is one of the biggest considerations for prospective landlords, Jarrett believes. "And 'reality' TV shows may make it look easier than it really is," he cautions. Rentals often experience greater wear and tear than do owner-occupied properties. If there are older appliances or HVAC, you may incur early costs that make it harder to turn a profit. You must also have plans in place regarding regular maintenance – mowing the lawn, changing outdoor lightbulbs, cleaning the carpets.
Once the property is being rented, you'll need to have maintenance and repair mechanisms in place. "If you're able to fix things yourself," Jarrett points out, "you'll save the $50/hour service fees." But be sure of your skills lest you double the repair cost! Consider emergency situations, too. If your tenant calls in the wee hours and reports a burst pipe, do you know what to do? If not, do you have a trusted plumber who responds to such emergencies? Your network of home maintenance professionals must be well developed and reliable.
Alternatively, you can hire a property management company, which will have a ready-made list of professionals to handle maintenance and repair. The cost for this service will eat into your revenue, of course, so you'll need to weigh the pros and cons carefully.
How much of a cash reserve should I have?
You'll need cash reserves on an ongoing basis, Jarrett advises. First are the funds you'll need if you are purchasing the rental property. Investment properties generally require at least 20 percent down. And with today's low inventory of "distressed" properties – fixer uppers that are popular for rental investments – special deals are hard to come by. When you're ready to look, Allen Tate Realtors® know how to find the best opportunities for you, and Allen Tate Mortgage professionals  will provide expert assistance in securing an investment property mortgage.
If instead of buying, you are transitioning your home to a rental, there are insurance implications that may affect your premiums. Be sure to check with us for an Allen Tate Insurance review.
You must also keep funds available for the maintenance and repair costs mentioned above. Additionally, you'll need some money set aside for those times the rental might be vacant or there are problems getting rent payments from the tenants. Though one hopes these would be rare exceptions, Jarrett says, it's just good business to be prepared for such contingencies.
How do I get and keep good tenants?
If you work out the details of how you'll find and retain tenants before you begin renting your property, Jarrett says, you may circumvent numerous future problems. How will you advertise? How will you screen prospective tenants? How will you ensure that you are complying with relevant laws – which are geared more toward protecting the tenant than protecting the landlord, Jarrett mentions. What provisions will you include in your rental agreement?
When it comes to the not-so-passive work of landlording, Benjamin Franklin's well-known adage certainly applies: "Failing to prepare is preparing to fail." But with attention to the issues above, Jarrett believes, you'll not only be putting yourself in position to succeed; you'll stand a good chance of enjoying the experience, too.