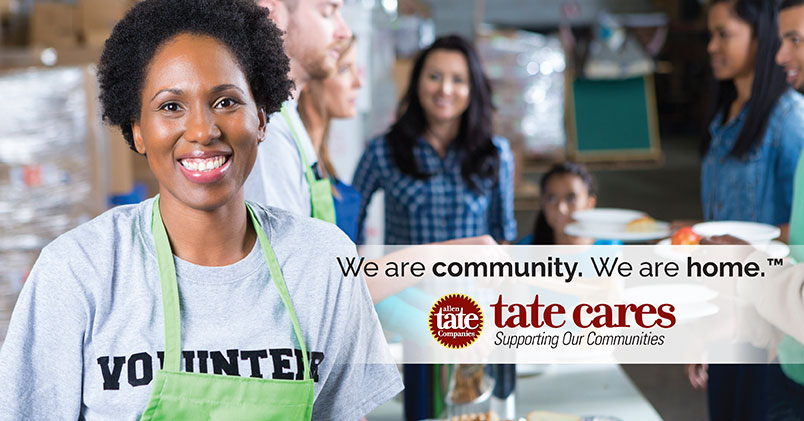 Art tells a story – a shared story between the artist, the art and the individual experiencing it.
At the Visual Art Exchange in Raleigh, stories are created, nurtured and shared daily. Much like the artists it supports, VAE is a diverse hub for artists, a venue to advance artists' careers, and a voice to influence positive change for the creative community.
It has been around for 38 years, but much has changed during those four decades, said Brandon Cordrey, an artist and former gallery manager who joined VAE Raleigh in 2013 and leads the organization as director. He's passionate about the organization's mission and the unique populations it serves.
"Our first challenge is getting people to understand that we don't just serve visual artists. We provide showcase opportunities and programming for musicians, dancers, experimental artists, circus performers, and filmmakers," Cordrey said.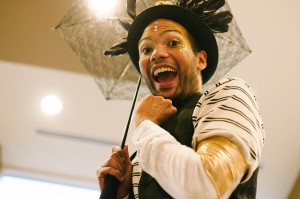 "Almost every category of creative person can find something beneficial in VAE's programming."
Allen Tate Companies is a proud sponsor of the Visual Art Exchange, funded through donations raised from the company's annual arts and cultural campaign.
Annually, VAE produces 80+ exhibitions, featuring 1,600 artists, and more than 50 programs, serving more than 2,100 artists. It provides funding for artists at all levels, from project seed grants to exhibition stipends.
And there's a giant four-day event – SPARKcon – an open source, interdisciplinary creativity festival that showcases the talents of more than 2,000 artists representing 14 categories on Fayetteville Street and in 18 indoor venues in downtown Raleigh. This year, SPARKcon will be held Sept. 13-16.
While VAE produces SPARKcon, what makes the event truly unique is that the artists plan logistics, raise funds and produce their creative – and often experimental – ideas, with training and hands-on experience with VAE staff.
"More than 80,000 people attend SPARKcon each year. Our core demographic is the urban creative class, from young professionals employed in the tech sector to families with a keen interest in downtown and the arts community," Cordrey said.
In its 12-year history, SPARKcon has trained and empowered nearly 700 community leaders, showcased the work of more than 14,000 individuals (including thousands of Wake County students), and opened doors for artists for museum exhibits, gallery representations, concerts, touring contracts and retail opportunities. Two original organizers of circusSPARK were street performers working for tips. SPARKcon offered them exposure on a big stage, which allowed them to leave their jobs and start a now-thriving national circus company.
The event has also served as a national model of grass-roots revitalization for cities across the country, including Memphis and New Orleans.
While SPARKcon is VAE's most visible work, there is much more to the organization.
"VAE has been working toward getting artists to think about what matters to them most, having them think about the issues they are most intrigued by, concerned with or directly impacted by. Then we are encouraging them to think about how they can fix this issue with their creative skills," Cordrey said.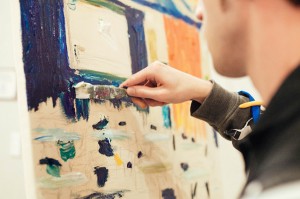 VAE supports this vision through exhibitions that give voice to communities and populations that are most marginalized, to raise awareness and encourage discussion and understanding. A January exhibition features artwork by men serving life sentences in prison. In 2016, the first Black on Black exhibition showcased artists of color depicting people of color, as they saw them. Last year, an exhibition featured the work of artists with disabilities.
One of the most innovative and highly visible spaces at the VAE is The LAB, where artists can experiment within a theme that connects a full year of individual exhibitions.
Artists Eliza Kiser and Emily Malpass collaborated on the exhibit "indelible marks" for The LAB in August 2017. The two met through VAE programs and exhibited their works side by side as part of VAE's retail incubator, first collaborating at SPARKcon in 2012. The LAB exhibit afforded them the opportunity to explore themes repeating in their lives and friendship, while allowing them to purchase and create with unusual materials, including fabric, mirrors, canning jars and a microscope, with no concern about the sales potential of their work.
"When we see the word collaboration, we think of each other. Throughout changes to our families, identities and approaches to art-making over the last four years, we continue to share ideas and dream of our future as artists and friends," Malpass said. "The LAB exhibit allowed us to work through the questions and struggles in our lives at the moment, and to explore ideas about the identities and veneers we have worn, shed, cultivated, lost, clung to, or will never experience."
The exhibit also engaged viewers by inviting them to share their thoughts and experiences to the works.
In the spring, VAE sponsors an annual Creativity Summit, the Triangle's largest gathering of creative minds. What began as an event focused on the logistics and business aspects of being an artist has evolved into a collaboration of panel discussions, talks, and demonstrations focused on inspiring creative people and connecting them to local resources. The Summit also features a keynote address from a nationally recognized artist, activities, and networking for participants, many of whom receive scholarships to attend.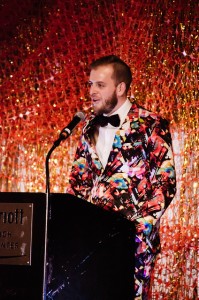 One of Cordrey's goals is to allow every artist to attend Creativity Summit at no cost to her or him. Which leads us to the Gala.
On Feb. 10, VAE will sponsor its 34th annual For the Love of Art Gala + Auction, the organization's only major fundraiser. More than 500 VAE family, friends, and patrons support VAE while enjoying a fun-filled evening of dinner, beverages, entertainment, live art-making, and an auction of more than 150 pieces of original artwork donated by artists who support VAE's mission and benefit from their programming. A variety of sponsorship levels, in addition to event tickets, allow companies, families, and individuals to support the organization and its work.
"For the past 7 years, VAE had been operating on basically the same income while the cost of operating is rising. We do a lot with a little. We want to bring in enough to support the good work that we do," Cordrey said.
"It's possible to change people's lives, simply by saying 'We believe in you'," Cordrey said.
For more information about the Visual Art Exchange or to support its programs and artists, visit vaeraleigh.org or contact VAE Director Brandon Cordrey at brandon@visualartexchange.org.