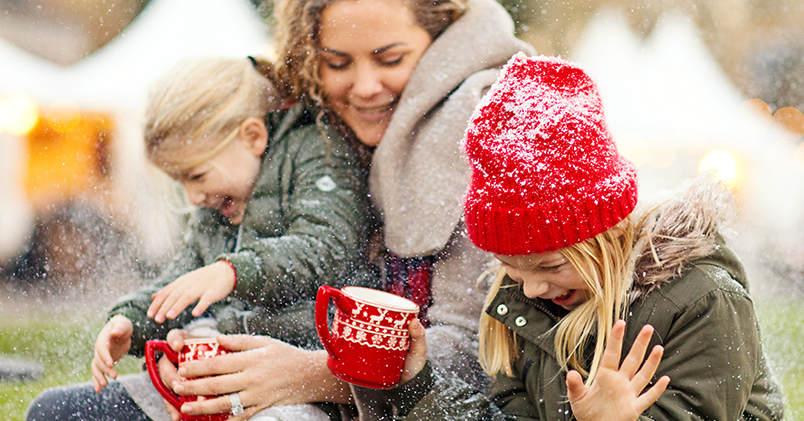 Would you guess that it was Benjamin Franklin who coined the old truism, "Fish and visitors stink after three days?"
I was sure this popular expression was uttered after an exasperated newlywed hosted her in-laws for the first time, but regardless, if you've ever housed visitors for an extended time, I know you can relate to the truth Mr. Franklin speaks.
So instead of dreading the thought of occupying friends and family this holiday season, here are seven ideas to combat the feeling of wanting to bang your head against the wall once day three rolls around.
Holiday at the Garden
Each year, Daniel Stowe Botanical Garden transforms its grounds into a dazzling holiday wonderland. If 600,000 twinkling lights won't make you forget you're hosting a housefull of guests, not much else will. Pile up your people and be dazzled by lights, decor, live music, hot cocoa and carriage rides.
Speedway Christmas
If your holiday guest list features more children than adults, look no further than the Speedway Christmas event to entertain the tiny tots. One of the things I love most about this event is the fact that you can enjoy more than 3 million lights all from the comfort of your temperature-controlled vehicle. That said, you'll likely be made to put you car in park and brave the temps when the kiddos discover that a petting zoo, Santa, games and food await them at the Speedway's Christmas Village.
Christmas Town, USA
If you're looking for something akin to stepping right on the set of the biggest Hallmark Christmas movie of the season, take your guests up to McAdenville, a.k.a., Christmas Town, USA. Residents of the quaint little town have been decorating their homes since the mid 1950s. Entertain your guests when you walk or drive through the town's 1.3 mile route during the month of December.
Gingerbread House Decorating
Raleigh's Gingerbread house decorating class is a perfect event for grandparents and grandkids, alike. This event allows you to capture the magic of the season without the mess— undecorated houses, and all elements needed to don houses in candy gooiness is provided. Sounds like no-brainer to me!
Christmas on Salem Street
What better way to kick off the holiday season than by taking the gang to Christmas on Salem Street? Usher in the festivities with carriage rides, caroling, and the annual tree lighting ceremony. P.S. I hear Santa also makes a special stop, too.
Durham Performing Arts Center
Each year the theatre pulls out all the stops and puts on a holiday presentation that doesn't disappoint; this year is no different. Bob Cratchit, Tiny Tim, Jacob Marley and a slew of ghosts will take the stage this season with the center's rendition of A Christmas Carol. Oh, and for all the boy-band loving millennials, I hear you'll be able to see Nick Lachey in the flesh when you attend the DPAC's 98° at Christmas concert.
Ice on Main
Greenville, SC is about as charming as it gets, but the city turns on the charm even more at the holidays with Ice on Main. Gather your guests and head out to everyone's favorite winter sport: Ice skating. Just make sure they don't sprain an ankle or you'll be hosting them for even longer than you originally bargained for.