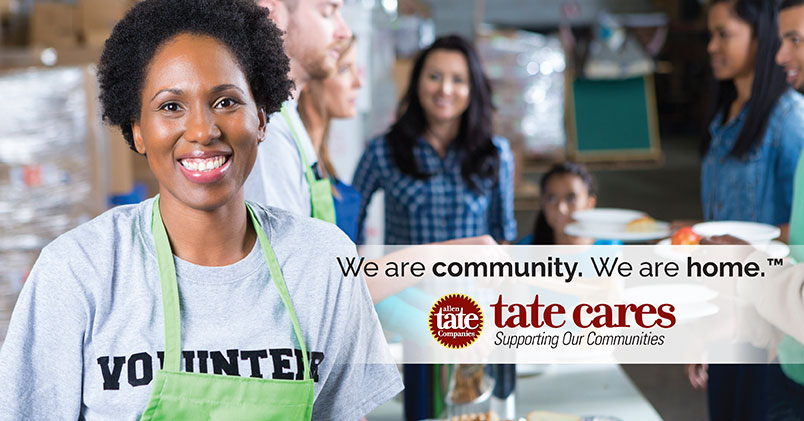 Kids are innately curious. Since he was a toddler, my oldest son (now 22) would take apart anything to see how it was made or how it worked. Toys – and later, my electronics and appliances – were never safe in his hands. Today, he's an industrial designer.
Learning through experience – aka experiential learning – makes learning personal. Students learn more quickly, retain more information, think more creatively and grow from their mistakes. Entrepreneur Richard Branson summed up it up well: You don't learn to walk by following rules. You learn by doing – and falling over.
Thanks to support from the Kannapolis Education Foundation (KEF), students in Kannapolis City Schools (KCS) are learning by doing. The foundation, an independent nonprofit established in 1993, recently provided funds to purchase robotics kits for elementary school students.
Since its inception, KEF has donated approximately $500,000 to support unmet educational needs of KCS students, with a focus on advanced technology to prepare students for successful careers in the 21st century. It is funded through grants and endowments, as well as donations from individuals and businesses, including Allen Tate Companies through its annual FUNday event for public education.
"Public funding doesn't always cover the resources that today's students need," said Ellen Boyd, KEF director. "Donations help provide resources for projects to broaden and strengthen the educational experiences of our children in Kannapolis."
The robotics kits – which consist of a solderless breadboard, infrared sensor and various metal pieces and tools – allow students to use Arduino coding to program robots to perform tasks or activities. Applications span the curriculum – from coding music to exploring light via the RGB color spectrum to learning Spanish language skills as part of a global studies magnet.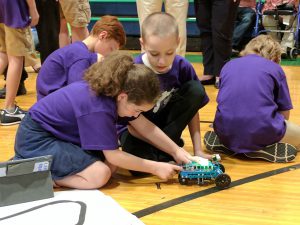 One unique project required KCS students to program robots to navigate a topographic map of North Carolina – including textured areas representing the beach, foothills, mountains and cities. Robots worked their way around various obstacles, including one-way streets, to make their way across the state.
While robotics sounds complicated, kids enjoy the challenge and pick up the skills quickly.
"I want to make kids excited to come to class, and there's no better way of doing that than engineering and science. Children love being probed with questions that they must discover the answer to themselves," said Ashlyn Cagle, KCS robotics teacher.
Cagle was one of those curious kids, too. By middle school, she was designing, building and programming and competed in robotics and science competitions in high school. She entered college as an engineering major and did well, but she found that she disliked her classes, the lack of hands-on work, and the male-dominated learning environment.
"I had so much creativity, and I truly felt it wasn't being utilized. So I decided to change my major and share my burning passion with future generations by becoming a teacher."
Cagle says robotics allows students to gain logical skills by seeing the practical uses of coding. Rather than fear math, students learn to use algebraic sequencing to approach a problem and systematically find the answer. The coding curriculum is easily customizable for newer students or those learning at a higher level.
"Instead of being bogged down by tedious code, students see the work as exciting and engaging because their hard work comes to life before their very eyes," said Cagle. "We're giving these kids the tools they need to compete in a technology-driven market."
Cagle's goal is to inspire and encourage every student.
"Anyone can be a scientist. My classes have included students from all backgrounds, genders and ethnicities. I've had students who lacked self-confidence at the beginning, who had transformed by the end of the year and became leaders in science," said Cagle.
"It only takes a spark to learn something new."