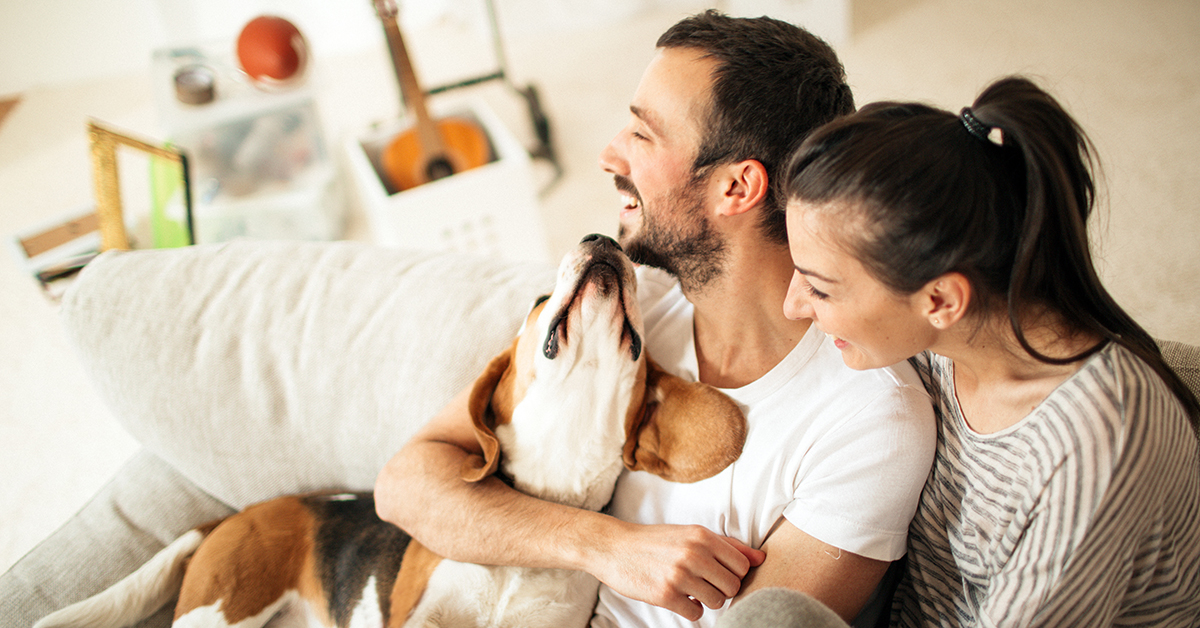 "Does my house smell like my dogs?" This is something I've been known to ask my particularly honest friends, even though I don't particularly like it when they say, "Yes, it does."
And if you also have a house full of pets, and are trying to sell your home, the situation gets even, let's say, smellier, because while you want to show your home at its best, you also care about your pets. After all, they're part of the family, too.
Don't worry. Pet lovers successfully sell their homes all the time, while keeping pets safe and happy. Here are 5 tips you to help you do the same:
1) Make your listing agent and anyone else involved in the sale of your home (repair people, inspectors, etc.) aware you have pets, and where they hang out. Introduce them, if you can, to tone down any "stranger danger" instinct, and to make sure everyone becomes friends, or at least unalarming acquaintances.
2) Remember that some people have pet allergies, and those people could be coming to see your house. So disclose the fact that pets are or have been in the home. Try to keep floors and upholstery vacuumed and surfaces clean to minimize a bad reaction (literally) to your home.
3) If you have a showing or open house, escape with your pooches for a car ride, a good walk, or to doggy day care if that's their thing. Cats can be confined for a short time, and small pets and birds simply kept in their very clean abodes.
4) If you can't take your pets out of the house during a showing or open house, make sure the household dogs have a sheltered place, or, if they are crate trained, you've got it made! Not everyone likes animals, and will appreciate a "Pets in here" sign on a closed door instead of being surprised by a nervous dog, a cat flying by, claws out.
5) If you live with pets, you must take an objective look at all their stuff. Pick up toys, bones, half-chewed rawhides, and those little realistic looking mice your kitty probably loves, but house hunters won't. Hide away food and water bowls, and keep beds washed and put away for the day. Keep litter boxes clean, scooped and out of sight. Keep bird, hamster or other pet cages fresh with new shavings and paper. Skim the fish bowl or aquarium.
Now back to that honest friend. Or your Realtor®. Does your house smell like your pets? Are they out of sight, but not out of mind? Get an objective, honest assessment, and take steps to remedy any pet issues before your next showing. Always let your agent know any special circumstances or situations concerning your pets. With a little extra effort, your pets can stay safe and happy, and your house can get sold!