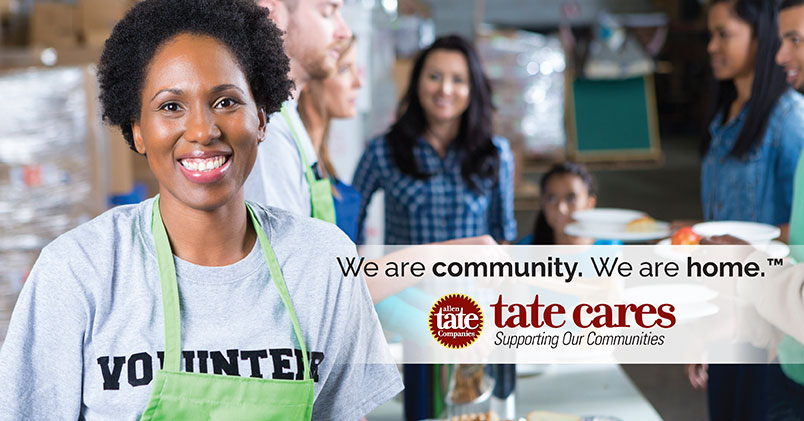 Most of us have some great childhood memories of a special school field trip, or a teacher who brought an innovative project to the classroom.
Unfortunately, not every child has those memories. Some kids are left behind – literally and figuratively – because their parents don't have the ability to pay for field trips or club activities. Their teacher – often reaching into his or her own pocket for basic school supplies – doesn't have the resources to fund materials for creative learning experiences.
The Enrichment Fund for Guilford County Schools Inc. strives to create those happy memories by funding enrichment opportunities for more than 400 K-12 students and teachers each year.
"When students can get out of the classroom and be together, they experience a different way of learning. Teachers see a different way they can connect with kids," said Michelle Schneider, chairman of the board of directors of The Enrichment Fund.
Founded in 1993, the private, not-for-profit organization is run by a 22-member, volunteer board of directors and managed by the Community Foundation of Greater Greensboro. Annual interest from a $1 million endowment, supplemented with contributions from individuals and business partners like the Allen Tate Companies, funds annual scholarships for qualifying low-income students to attend enrichment activities and mini-grants for teachers to fund hands-on classroom projects. Board members – many former educators – serve on committees to oversee different funding activities.
What makes the program different is that funding is direct and immediate, if funds are available and the applicant qualifies. There are three funding periods annually, to make sure funds are available for trips throughout the school year.
"So many programs designed to help education take a very long time to see results. Funding for The Enrichment Fund is easy and the process is quick," said Schneider. "It's something we can do right now so kids are not left behind."
The program supports individuals. Students must have a family income of $20,000 or less. Teachers may submit a request for a deserving student so their parents aren't embarrassed, said Schneider. Scholarships provide for half of the total amount of the trip or activity, up to $100 for field trips within North Carolina or to Washington, D.C.
"For many students, it makes the difference between going and not going," said Schneider. "This is a tiny thing that is life-changing. A little money makes a big difference."
Like her friends, Jane had been anticipated the 8th grade trip to North Carolina's Outer Banks since she entered middle school. But she knew that her single mother's limited income was barely enough to support the family, let alone pay for extras like trips. Through The Enrichment Fund and additional support of family and friends, Jane was able to take part in the trip – her first time on a charter bus and seeing the ocean. And when Jane fell into a group hug with her friends as they tumbled in the sand at Jockey's Ridge State Park, no one but Jane and her teacher knew that she almost didn't get to go.
In April, four of Brenda Cullinan's marketing students at Northwest High School in Greensboro (and one from Southwest Guilford High School in High Point) were able to travel to Anaheim, California for the 2017 DECA International Career Development Conference, thanks to support from The Enrichment Fund. Two of the students finished among the top 20 finalists at in the marketing management team decision making category.
"DECA prepares students to be emerging leaders and entrepreneurs in marketing, finance, hospitality and management," said Cullinan. "The Enrichment Fund eased the financial burden for these students, allowing them to invest their time in preparation for the competition. If it hadn't been for The Enrichment Fund, these students would have not had this amazing career opportunity."
Teachers like Lindsey Nail at Jesse Wharton Elementary and Stephanie Bartis at Sedgefield Elementary are passionate about learning, and mini-grants through The Enrichment Fund allowed their students to benefit.
Nail's grant helped students gain an appreciation for hearing-impaired students by learning basic sign language skills. The project enabled students to better communicate with their hearing-impaired classmates, while allowing deaf students to feel more included.
"Students began to learn very quickly that the deaf student wanted to interact with them more when they could understand what she was trying to say," said Nail. "It's really opening doors for the deaf student who had been very much alone at times."
Bartis introduced "Carolina on My Mind" to her 4th grade students with an interdisciplinary curriculum about North Carolina folk art, music, dance and stories. Students read Appalachian folk tales, crafted pottery jugs with faces, used weaving to make baskets, and performed a student musical incorporating different styles of music and dance with roots in the state.
"Students were excited to work with special art supplies – clay and weaving materials. They loved the folk tales and the opportunity to express themselves through poetry and dioramas. We were also able to bring a performance of Carolina Music Ways to our school, which was spectacular and brought the unit to life," said Bartis.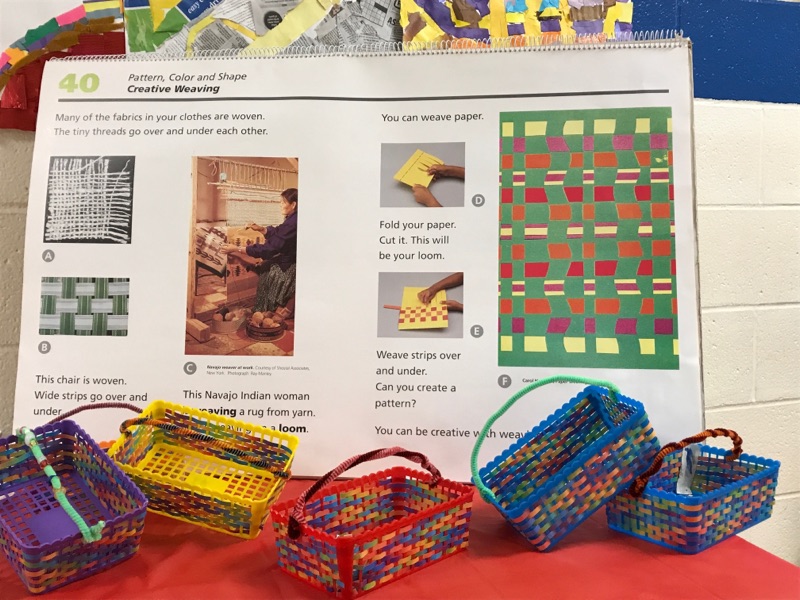 "The project was collaborative and offered cross-curricular connections. Teamwork between teachers fostered a high level of student engagement and resulted in increased exposure, contextual understanding and retention," said Bartis.
For more information about student scholarships and teacher mini-grants through The Enrichment Fund, visit www.enrichmentfund.org. Financial donations are accepted from individuals and local businesses and help fund enrichment activities, grants, materials and awards.
"We use the money in a smart way. It's fun to say yes. That's my reward for time spent," said Schneider.