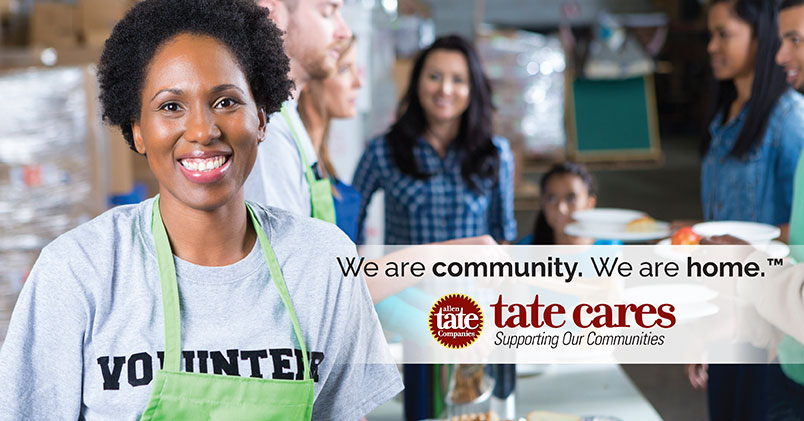 As food nourishes the body, art nourishes the soul. On September 8, both will come together during two simultaneous events expected to draw hundreds to the streets of uptown Charlotte and downtown Cornelius.
The Arts & Science Council presents its third annual Culture Feast, a unique event where residents and visitors share a community table while enjoying arts and cultural performances.
"We have seen how people from different neighborhoods, backgrounds, socio-economic levels, race and ethnicities talk and connect with each other through arts and cultural experiences as well as a wonderful meal," said ASC President Robert Bush.
In 2016, Culture Feast drew more than 500 people, who lined tables along N. Tryon Street in uptown Charlotte. This year, the Charlotte event will take place at the NASCAR Hall of Fame Plaza. A second event, hosted by the towns of Cornelius, Davidson and Huntersville, will be held on Old Oak Street (behind Cornelius Town Hall) in downtown Cornelius.
"ASC's Culture Feast is my favorite event of the year," said attendee Amy Fistner.
"Sitting at long community tables, being outside in the streets of uptown Charlotte, and enjoying a variety of local performances, all while sharing a meal with people from across the region really makes this event unique – it truly showcases what an amazing community Charlotte is."
And there's a little something for everyone. Past performances have featured Opera Carolina, Carolinas Latin Dance, Drums 4 Life, Carolina Voices, Jazz Arts Initiative and more.
Jonathan Lindsay and his wife Nikita are long-time supporters of the Charlotte arts community, as season-ticket holders to the Broadway Lights Series at the Blumenthal and family members of the Gantt Center. They were among the first to purchase tickets to this year's event.
"We are always looking for new and exciting ways to get involved in Charlotte and found out about the Culture Feast last year from a friend of ours who attended in 2015. We purchased tickets without really knowing what the night would be about and had an amazing time," said Lindsay.
"There was a wide variety of talented people sharing their passion. And the ability to sit and talk with a few hundred of your closest friends was a big plus. I was able to meet and get to know people from all walks of life and enjoy great food and drinks."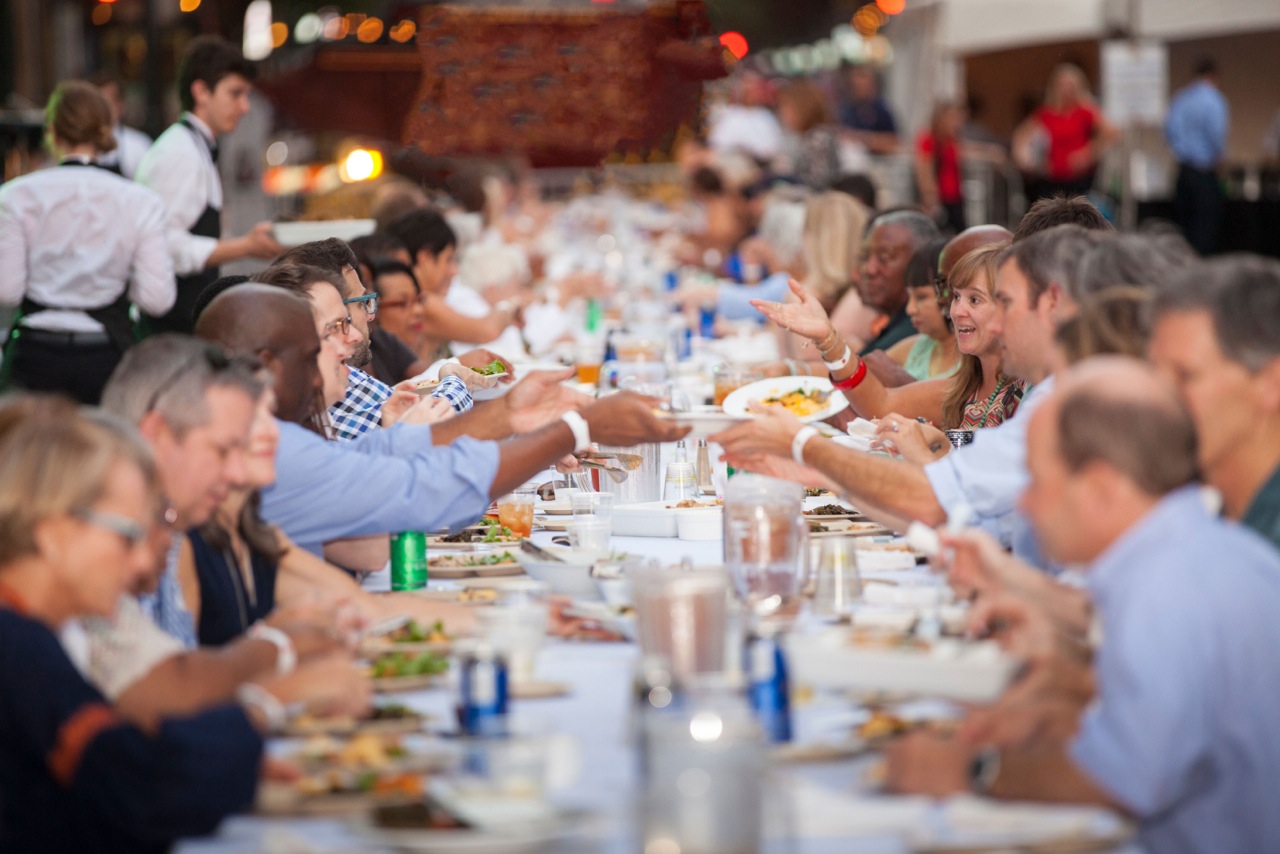 Immediately following the dinner, a free community dance party will take place in both locations, featuring music by RevelWood Mission in Charlotte and the Lake Norman Big Band in Cornelius.
"Just when I thought it was time to go home, they kept the party going with a great live band. We danced the night away and made new friends," said Lindsay.
Culture Feast is just one example of the vibrant, diverse ways ASC helps ensure residents and visitors have access to a relevant and sustainable culture community.
"Arts, culture and history are core to the quality of life of a successful community," said Allen Tate Companies President and CEO Pat Riley. "Our Realtors and employees proudly and generously support these initiatives through Tate Cares and our annual Cultural Campaign."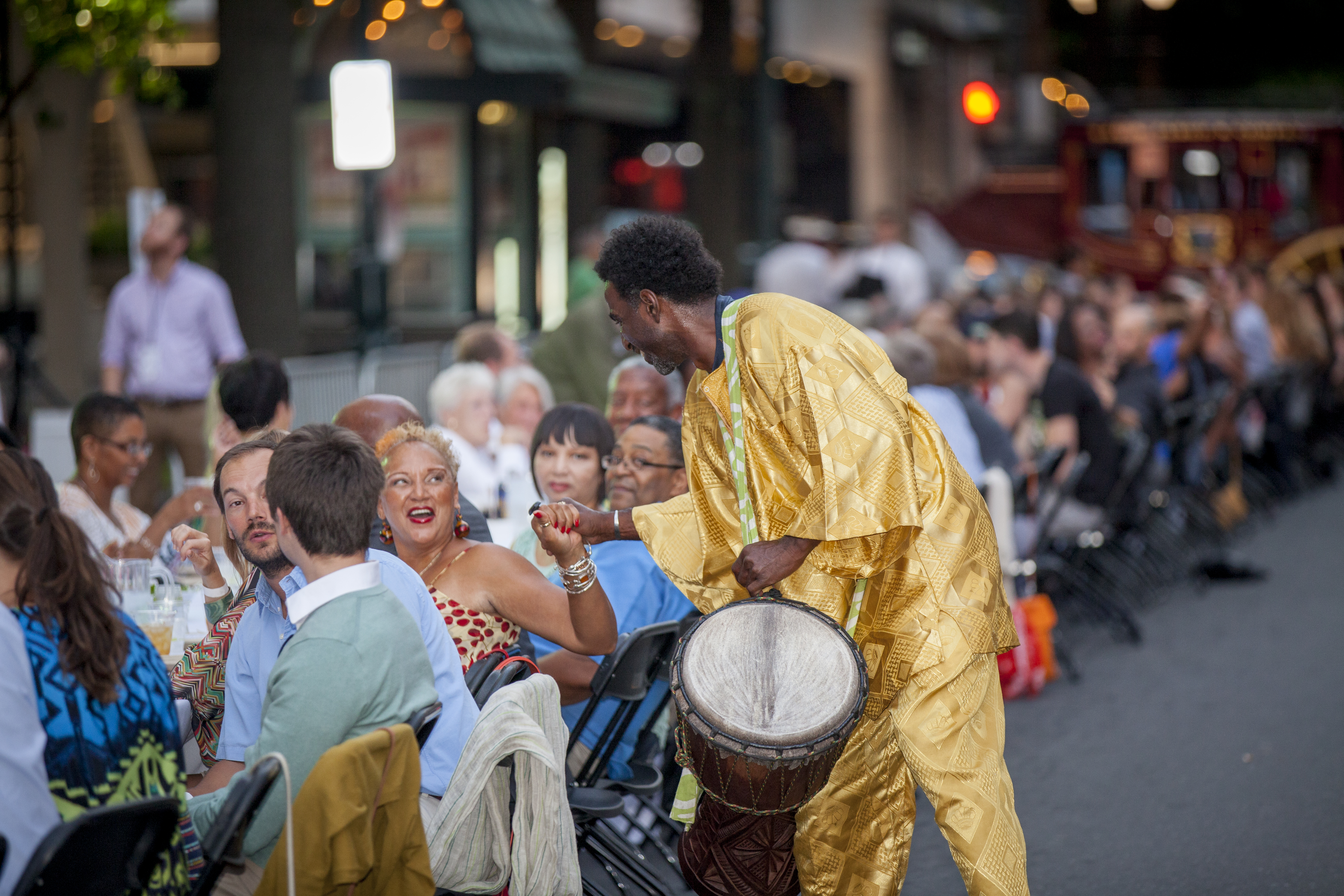 "People come to Culture Feast expecting a delicious meal and an evening of entertainment. But the icing on the cake is when they discover the beauty of connecting with others as part of the shared experience," said Riley.
The event, which runs from 7-11 p.m., is presented by Bank of America and is open to anyone ages 21 or older. Tickets may be purchased at CarolinaTix.org and are $35 each or two for $60 when using the promo code "CultureForAll." Tickets include dinner (see ticket details for menus), entertainment and drinks by Triple C Brewing and Shelton Vineyards.
"This year we're bringing my parents, friends, and coworkers. I can't wait to introduce them to this awesome event," said Fistner.